"He can make you feel ten feet tall before you go out for a game, and every player likes to feel that."
Warm words of praise for Ireland manager Martin O'Neill from Richard Keogh earlier in the week, and when you play in the centre of defence, that is a pretty decent height advantage.
"I really feel like he has helped me take my game to another level," Keogh continued. "He is very good at knowing what your strengths are, what your weaknesses are and knowing what makes you tick as a person.
"We're very lucky to have him. He has been great for the country, been great for this group" - Richard Keogh
"It's quite hard to find that in managers. Man management is a skill and an art and I think the gaffer is very good at it."
O'Neill's international career has been a short, sharp learning curve, but the one thing that the Derry native could immediately draw on from his extensive and successful club career was his undoubted skills in people management.
Leading by example, the manager's passion and drive took immediate effect on his squad as the Irish spirit rose from the ashes to inspire the team throughout the qualifying campaign.
A slow steady start gained momentum throughout the campaign, while also experiencing a bit of luck with late goals in Georgia, Germany and in the home fixture against Poland.
And then Germany happened.
So by the time the Euro 2016 play-off came around, this Ireland side were ready, confident and capable of winning a two-legged encounter against a perceived similar side, Bosnia-Herzegovina.
And so it proved.
Not long before O'Neill's arrival, the deflated Ireland team were scrapping themselves off the floor of a Poznan dressing room, having been battered and bruised at Euro 2012.
And the failed World Cup 2014 campaign that followed confirmed that change was needed, so now the ball was back in the FAI's court; the next decision was vital.
Another ageing, high-profile, foreign manager who was looking for a part-time project to ease into retirement?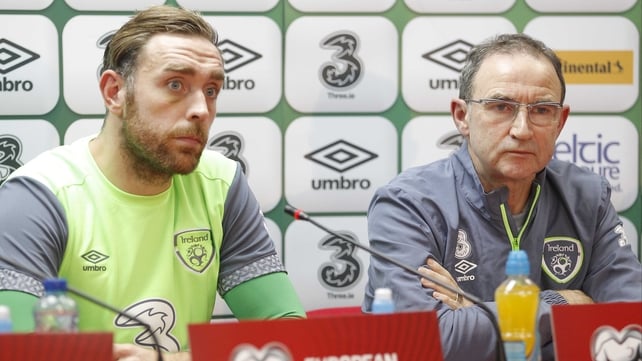 Thankfully they got it right and their patience was rewarded when they employed a proud Irish man with a stellar record of spirit and success, who was once told by his father to walk to Glasgow, if he had to, to take the Celtic job.
Euro 2016 was possibly no more than an aspiration, but O'Neill proved a quick learner and qualified for a major tournament at the first time of asking, albeit as a result of UEFA increasing this championship from 16 to 24 teams.
So what can we expect of this summer's showpiece?
"...some of these underdogs are going to go far in the tournament – whether either of the Irish sides can make that breakthrough remains to be seen"
A tough group, drawn against Italy and one of the tournament favourites, Belgium, and a squad lacking any real star quality, the Irish could possibly be forgiven for treating the championships like a lap of honour for two-years of hard graft qualifying.
But that is not the O'Neill way.
O'Neill's managerial qualities actually level the playing field in these opening games and he probably brings more to his side than any of his Group E counterparts do to their respective teams.
Italy manager Antonio Conte is heading to Stamford Bridge to manage Chelsea after the tournament and his pre-tournament announcement of his departure could cause real problems should Italy experience a slow start to the campaign.
Belgium's manager Marc Wilmots is often criticised for his side's lacklustre performances, considering the squad at his disposal.
And while Sweden coach Erik Hamren is praised for prolonging the international career of superstar Zlatan Ibrahimovic, he does not actually enjoy an abundance of support amongst Swedish football fans, who find him tactically clueless and are generally bemused by his penchant for smart suits and cigars.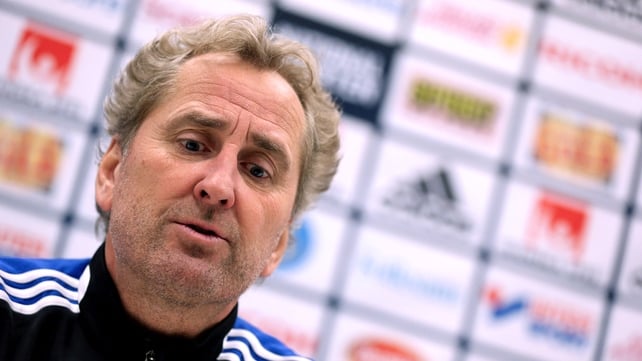 O'Neill's task is still a tough one. However, with such a dedicated and knowledgeable man in charge, nobody will be surprised if Ireland manage to get out of their group, and should that happen, every team will be keen to avoid them in the knock-out phase.
Of course, this is O'Neill's first time managing at a major tournament and it will be interesting to see how he deals with the six weeks away in the company of a very different generation of footballers.
The extended stay back home, splitting their time between Dublin and Cork appeared to be well received by the squad but ennui can still creep in out here in the quite town of Versailles, so the manager's work is ongoing.
But there is a real sense that this tournament is going to spring a surprise or three with some very well organised teams, driven by a good work ethic, certain to cause shocks in France.
Teams like Czech Republic, Austria, Northern Ireland, Wales, Switzerland, Slovakia, and of course O'Neill's Ireland, would appear to have a real strong balance of hard-working sides and excellent managers getting the best of their squads, where the team always come first.
How many great teams have been brought down by trouble in the camp at major tournaments? Whether Dutch players fighting amongst themselves, the French players refusing to get off the bus in 2010, or even the English team losing respect for manager Glenn Hoddle due to his unorthodox motivational methods.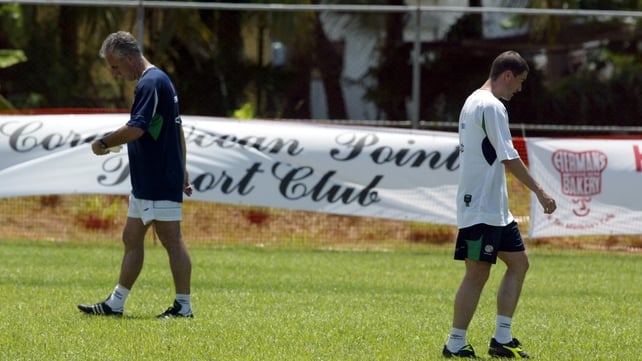 Of course, Ireland are no strangers to tournament malaise, going back to Japan/Korea in 2002 and the Saipan scenario, and on to Euro 2012 when the players felt like prisoners in an extended pre-tournament camp.
An excellent international manager, Mick McCarthy, turned the Keane departure into a motivating tool, which became a bonding factor, and his side excelled at the tournament, while Giovanni Trapattoni obviously could not see what was in front of his own eyes and as a result, the squad and the campaign collapsed.
And while there are many potential stand-out teams in this tournament, perhaps only Germany appear to have that rock-solid combination of quality combined with a world class coach.
Which is why the gap in international football has closed significantly, and why some of these underdogs are going to go far in the tournament – whether either of the Irish sides can make that breakthrough remains to be seen.
"We're very lucky to have him. He has been great for the country, been great for this group," Keogh added. "I think he is very good at getting the best out of certain players and certain individuals.
"And that's like gold dust; you can't really buy that."
Well, actually, you can. But O'Neill has to sign the contract.