John O'Shea is refusing to be haunted by the ghosts of the Stade de France as he prepares to return with the Republic of Ireland.
The 35-year-old Sunderland defender is a veteran of the Ireland team which bowed out of the race for qualification for the 2010 World Cup finals at the St Denis venue on a night when Thierry Henry's handball allowed France to squeeze through in a fiercely contested play-off.
Almost seven years on, O'Shea - one of only four men who started that night in November 2009 to be included in the current squad - and his team-mates will return to the stadium hoping for better fortunes when they open their Euro 2016 finals campaign against Sweden on Monday.
He said: "Look, it's a different opposition this time, obviously. We are playing Sweden, we are not playing France - yet - so it's a case of we go, we deal with Sweden there, they are the first team up.
"Hopefully we keep those performance levels up, but we get a change in the result, that's for sure."
The Republic squad headed for France on Wednesday to take up residence at the picturesque Trianon Palace hotel close to their training base at the Stade de Montbauron in Versailles.
They did so knowing their first Group E game against the Swedes could prove crucial to their hopes of making it through to the knockout stages with Belgium and Italy waiting in the wings.
Getting the better of a side which boasts Zlatan Ibrahimovic may be easier said than done, but O'Shea insists Ireland cannot concentrate all their efforts on trying to stop the departing Paris St Germain striker.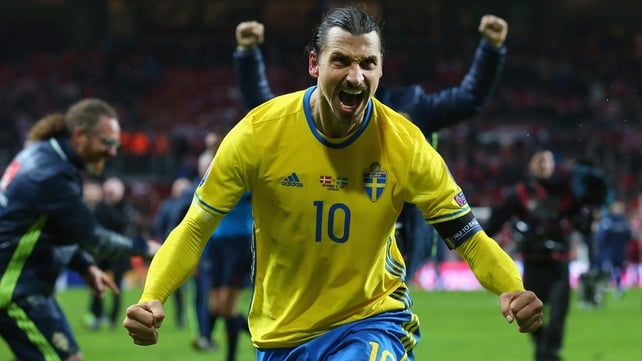 He said: "When you qualify for a major tournament, you know you are going to be facing quality players, and we are preparing already for Sweden.
"But watching some of the clips, it's not just the one player we have to watch out for. I know one or two of their other players from the Premier League as well and they have some good quality which shines as well from the balls that he plays into them, so if you are paying too much attention to one player, the other lads get the benefit of that.
"It's an all-round thing, you have to keep an eye on not just him because he is given almost a licence to roam wherever he wants.
"It's not just down to one (Ireland) player either, it's the communication from the back four to the midfield, and that's going to be key."
For many of Martin O'Neill's men it will be their first taste of a major tournament, but O'Shea is confident his team-mates will cope with the demands.
The defender said: "All the boys have different ways of chilling out, but now we are so close to the game as well, that concentration steps up a little bit, the intensity and quality in training as well steps up.
"It's why you come away playing international football, to get that buzz, and it really increases when you land. When you get a glimpse of the buzz around Paris as well and seeing fans and stuff like that, all that increases."