Phil Taylor admitted he was retiring from darts at the right time after his hopes of finishing his glittering career with a 17th world title were ended by Rob Cross.
The 57-year-old suffered a 7-2 defeat to Cross in the William Hill World Championship final at Alexandra Palace on Monday night.
The victory topped off an incredible debut 12 months on the Professional Darts Corporation circuit for former electrician Cross, who was not even born when Taylor won his first world crown in 1990.
And Taylor, having won over £7m in prize money and more than 200 career titles, believes now is the time for the youngsters to take over the sport.
"It has been marvellous. I have had a fantastic career," he told Sky Sports.
"The youngsters coming through now are fantastic. They are dedicated, young, they are fit and I cannot compete any more.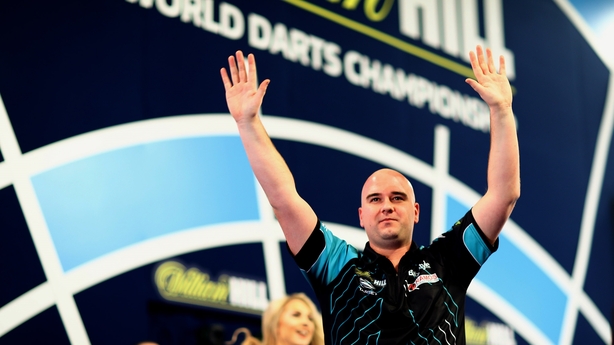 "He (Cross) was like me 25 years ago. He was good, he was relentless and doesn't stop putting you under pressure. That is what I used to be. He is a lot like myself, trust me.
"He is dedicated, he has listened and learned and some of the players next year have got a big problem. I don't think the money will make a scrap of difference, it is about winning, and that is like me.
"You have a little animal on your hands, I quite like him. He has that grit in his teeth."
Cross, without a tour card this time last year, fulfilled a dream by sharing the stage with Taylor.
And the new world champion spoke of his admiration for Taylor for what he has done for the sport.
"It is about him departing and that is why I let him lift the trophy with me," Cross said.
"He is phenomenal. It was my dream 15 years ago to play this guy and now I have played him. An absolute phenomenon.
"I was actually born in 1990, the coincidence that when he won his first ever world title I took my first breath of air. What he has done for the game, I hope he has a happy retirement and wish him all the best.
"You will not see another sportsman like him. You won't."