Of all the songs to have been sung at the PDC World Championship at Alexandra Palace over the last fortnight, one has been louder than the rest.
'There's only one Phil Taylor'.
The fact that a night at the darts has become such a fancy-dress party sing-song is thanks largely to that one Phil Taylor.
The former factory worker from Burslem who has transformed darts has one last day of work in the sport. He has over £7m in prize money and north of 200 career titles. The Power is being turned off, but in what style.
He headed to London for his final tournament as a professional as a mid-range chance to lift a 17th world crowd. Michael van Gerwen, Gary Anderson, Peter Wright and Daryl Gurney would be too good for him, they said.
On Monday, Taylor plays the unheralded and unknown Rob Cross in one last final. It's almost as if he wrote the script himself.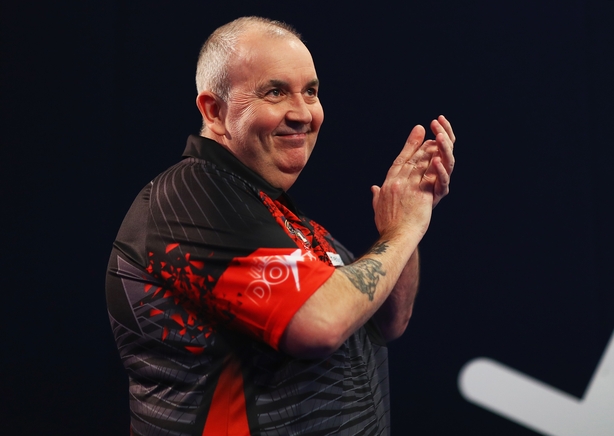 He said on stage after his semi-final win over Jamie Lewis he would prefer to have faced Raymond van Barneveld in the final. A ruthless winner, off camera, he will surely be pleased to be facing Cross, a man who happily cites Taylor as his hero.
Away from the title, £400,000 is on offer to the victor. Such grand sums and venues were fanciful in the 1980s and 1990s when darts was viewed as a pub sport played in smoke-filled taverns. One of the catalysts for change? One Phil Taylor.
Regardless of whether he wins or loses, he will leave with his sport a global affair paying money never thought possible when his mentor, Eric Bristow - he honed his skills in Bristow's pub, the Crafty Cockney - was at his peak. Bristow won £12,000 for his final title in 1986.
The likes of Bristow, Jocky Wilson and Dennis Priestley did their bit for darts in the 1980s and early 90s, then along came Taylor. He won the first two of his world titles before the sport split in 1993, opting to leave the British Darts Organisation for the newly-formed Professional Darts Corporation.
The PDC was soon taken over by promoter Barry Hearn and a behemoth was born. Hearn's vision, Sky's backing, Sid Waddell's commentary and Taylor's success went hand in hand.
Taylor simply demolished all that went before him. He won the world title 11 out of 12 years, losing only when new rivals such as Van Barneveld or John Part toppled him.
But, for as good as those two are and were, they were unable to become a dominant force. There was only one Phil Taylor. The great Waddell once said trying to beat him was akin to "eating candy floss in a wind tunnel".
But Taylor's trailblazing success had made darts an enviable trade. Hearn's model was that money was there for those who wanted to earn it and many did. The more you were willing to travel and practice, the more you could win and earn.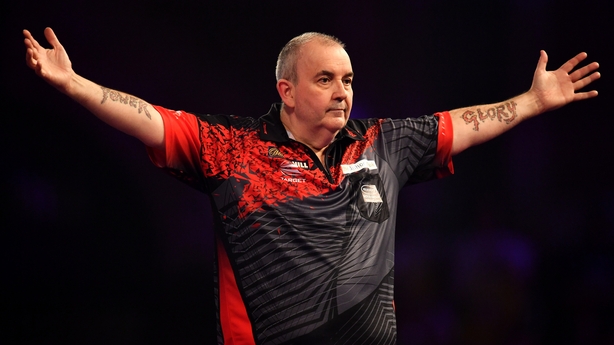 The gap started to close. Taylor's decline, if it can be called that, was always going to come with age, but the development of the likes of Anderson and in particular Van Gerwen has been a telling factor, regardless of what has happened this last fortnight.
Van Gerwen - the outgoing world champion - is a winning machine who may one day even eclipse Taylor's career trophies, given the nature of the modern schedule. The men have clashed, perhaps Taylor even sees some of himself in Van Gerwen and, as such, his summer demolition of him at the World Matchplay will go down as one of his finest.
It looked like the baton had long been passed, but Taylor borrowed it back for a day at least. Now, he may run off with it, never to return.
For all his incredible success, Taylor is not perfect. Some do not like how he asks vanquished opponents to sign the board, only to leave the stage as soon as he loses himself, while he has turned on some players during interviews too, seemingly without reason on occasion.
But that will be nothing more than fish-and-chip wrappings in the near future.
Come January 2, Phil Taylor will no longer be on the PDC tour. The crowds will still come, the prize money will rise again and the songs will still be sung.
One in particular will always be sung. There's only one Phil Taylor.