Andrew Balbirnie knows he has big boots to fill. He takes over the role as Ireland cricket captain from the long-standing William Porterfield, who assumed the captaincy in 2008.
Porterfield led Ireland to two 50-over World Cups and five T20 World Cups and perhaps most significantly, led the men's team out at its historic first-ever Test match in May of last year.
Before Porterfield, Trent Johnson assumed the honour.
28-year-old Balbirne has certainly earned his stripes - he made his international debut in 2010 and has appeared 123 times for his country – and told 2fm's Game On how he found out the news after receiving an email from management that they wished to speak to him after appraisals during the week.
"I got my head around the fact that it was something they may talk to me about," he said.
"You don't really expect it to happen until you are in the room and three guys are in the room saying they want you to lead this team.
"I wouldn't say it was a shock, but you are making sure you hear them correctly, but I didn't hesitate. It's something I have always aspired to growing up.
"To be able to captain the team is a brilliant honour."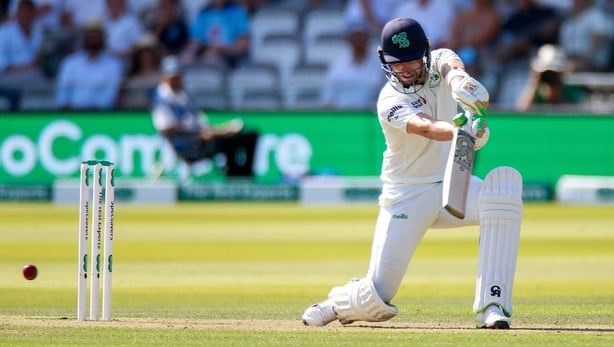 The T20 World Cup, where Ireland are pitted against Papua New Guinea, Sri Lanka and Oman, will focus the mind for next October, while there will be a busy schedule leading up to that.
Balbirne says he is ready for "the tough stuff ahead" and is philosophical what a positive captaincy would look like.
"Success? You want to win games of cricket, but we are going into a year of cricket where it is going to be extremely tough. The games will come thick and fast.
I want to be able to guide the young guys in that right direction
"I want to win games, but we are going through a period of transition. The golden generation that has been spoken about, the likes of Kevin O'Brien, Niall O'Brien, Ed Joyce, Boyd Rankin and William Porterfield.
"Success for us will be seen as the young guys coming into the group performing nicely and winning games for Ireland.
"I want to be able to guide them in that right direction."