Cork great Gemma O'Connor feels that the Camogie Association is disconnected with its members and must merge with the GAA and LGFA if the sport is to continue to grow.
Talks about a proposed amalgamation of the three Gaelic Games governing bodies are underway, chaired by former President of Ireland Mary McAleese.
GAA director-general Tom Ryan recently expressed optimism that the three would eventually come under one umbrella but pleaded for patience during negotiations.
Ten-time All-Star O'Connor, who retired in 2021, says that the players are overwhelmingly in favour of the move.
"I think the Camogie Association 100% needs it," she said, speaking at the launch of the Electric Ireland Camogie All-Ireland Minor Championships.
"I don't know at the top level are they willing to admit that but the players definitely need it and they are the ones who are going to reap the benefits out of it.
"The GAA is a massive, great organisation and when you look at GAA clubs around the country, [what they have] for adults and young boys, I think the girls need that and the Camogie Association needs it.
"We need sponsors, TV, all the pitches. It's only going to be a positive thing for that merger to happen.
"If the associations are opposing on it, they are probably the people that are sitting up in Croke Park in offices. On the ground, players and ex-players probably want to see the merge happen.
"We want to be part of the GAA. Officially we're not but we all see ourselves as part of the GAA. I'm part of the Camogie Association, my neighbour down the road is part of the Ladies Gaelic Football Association. I've a brother and friends that are part of the GAA.
"It's ridiculous really. We're all playing the same national sports, just a different gender, so it should be all the one body."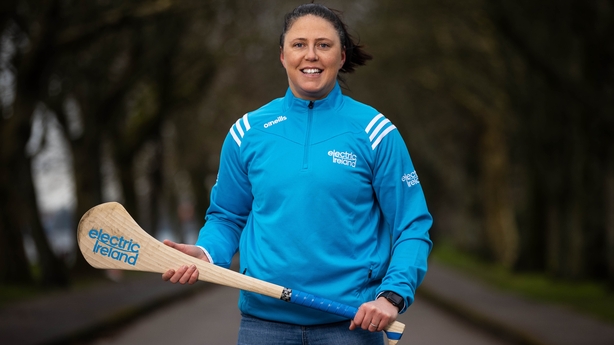 O'Connor, camogie's most decorated player, feels a merger would help to boost the code's profile as female participation in sport rises nationally.
"It's all about visibility really. If you look at the Irish ladies soccer team at the moment, they have got a massive amount of coverage and you can see that has a knock-on effect on girls and on girls playing sports.
"We are starting to see a rise in female participation in sports. People want to be a part of that and camogie is no different.
"It still has a long long way to go. It needs to be pushed in the media, it needs to be on TV, the papers, radio. It needs to be showcased more often so young girls aspire to doing that themselves. It's going in the right direction but we need more of it."
O'Connor thinks that the Camogie Association "shot themselves in the foot" by recently announcing an All-Star tour that would conclude the week before the scheduled start of the senior championship, prompting the seven Cork players selected to declare they would not travel to Canada.
"It just proves, once again, how disjointed and disconnected the Camogie Association is with the players, the people on the ground," she said. "It's completely ridiculous, the timeframe in which they've chosen to have the All-Star trip.
"Once again, we're in the headlines for the wrong reason. I think that needs to be stopped. There needs to be a little bit more forward thinking before they make these decisions. I don't know why they decided to do something like this. It's only going to backfire on the association and the players.
"Aisling Thompson said it: You wouldn't be an All-Star without the players you play with, and even the opponents you play against.
"I'm a little bit disappointed it's after happening this way. The Camogie All-Stars should be an exciting and positive event."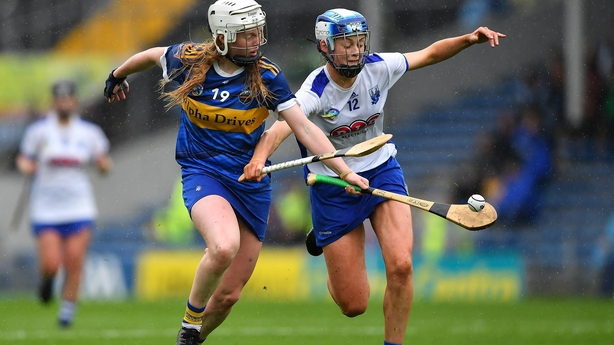 There have been some early-season surprises in the revamped Very Camogie League and, Cork loyalties aside, O'Connor would like to see some challengers emerge to the game's 'big three', who have contested the last 10 All-Ireland finals between them.
"You need Clare, Tipperary, Waterford to start breaking through and start making the game a little bit more interesting, giving Kilkenny, Cork and Galway that bit more competition," she said.
"It's similar to where the hurling counties are, there's a big difference between your top four teams and then where everybody else is there seems to be a massive gap. Whereas in football, even in the men's game, it seems to be a little bit more spread out.
"I was at the Dublin Cork league game. It was a very disappointing from a camogie perspective, that Dublin had such a poor performance.
"Clare beat Kilkenny so I was expecting a bit more from them when they played against Cork but that wasn't the case. I know a few players were missing for Clare.
"You need to close that gap but how do you manage it? It's up the lesser teams, if that's what you want to call them, to try and get up to that level.
"I would nearly say Tipperary and Waterford are on par in terms of what they can offer. I loved playing against Tipperary because their talent in terms of hurling is unbelievable. They have a very talented team. I'm not sure if it's an attitude thing, a fitness thing, that they keep on faltering at the last minute. Waterford might have something to offer this year."
"Women have just as much experience as men. It's all about your knowledge."
O'Connor (38) is back playing club with St Finbarr's for "that famous last year" and, on international women's day, admits she harbours ambitions of helping to increase the number of females involved in camogie management.
"I've always said that when I finish up playing, I'd like to get into managing or coaching.
"In terms of female filling those roles of managers and coaches, there are more and more of them, and you'd like to see that continuing.
"Women have just as much experience as men. It's all about your knowledge. It's not about how you played the game. It's about your understanding of the game, and your understanding of players, how the game works.
"Managing is completely different to playing. While you might be a fantastic player, it doesn't mean you'll be suited to managing. You can see that through all sports.
"In the Premier League, some fantastic players turned out to be really bad managers. It's not something that necessarily goes hand in hand. I'd love to see if I'm good at it, and would I be suited to it? Maybe, in some capacity share that knowledge and try to do something with a team down the line."