Kilkenny manager Brian Dowling said he and his team were determined to win this All-Ireland final in front of their supporters having claimed the title behind closed doors two years ago.
Sophie O'Dwyer's 58th minute goal saw Kilkenny wrench back a contest which appeared to be swinging against them, Denise Gaule subsequently nailing an injury-time free to edge the Cats home by a single point after an exciting decider against Cork.
Kilkenny boss Dowling, who has now guided the side to two All-Ireland titles in three seasons, said he was convinced they would win after a "powerful" team meeting on Friday night - though he admitted his faith may have wavered in the moments before O'Dwyer's decisive strike.
"It was just unbelievable to win the match, it was nip and tuck," Dowling told RTÉ Sport after the game.
"I was sure it was heading for a replay there. We needed a goal, we were trying to claw Cork back. We'd a great start but Cork kept plugging away like the great team that they are.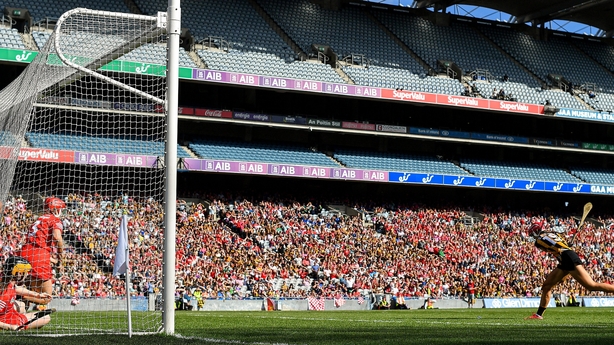 "Look, we found a way. This year, we've been doing that. The character of them girls, I'm so proud of them. They're an unbelievable bunch of girls.
"It's really special. We lost so many experienced players. But look at the character, Tiffany Fitzgerald, her first All-Ireland final and she goes up and scores the first point and she's a corner back.
"That's the character these girls have. We had a meeting on Friday night. It was one of the best meetings I was ever involved in as a player or manager. It was just powerful. I told my wife when I came home that there was no way we were going to lose this match. Look, I probably thought differently with a couple of minutes to go.
"But fair play to Sophie O'Dwyer. That's why we need subs coming in and she won the game for us."
Brian Dowling reveals a powerful team meeting told him Kilkenny would not lose this final, as he also offers condolences to the family of Dillon Quirke. #sundaygame pic.twitter.com/EylEmRHVMD

— The Sunday Game (@TheSundayGame) August 7, 2022
It's Kilkenny's 15th title overall and their third of the present era, with titles previously arriving in 2016 - after a gap of 22 years - and 2020.
The 2016 decider was followed by a mountain of heartache, as Kilkenny lost three finals on the trot, to Cork in 2017 and 2018 and then to Galway in 2019. They won back the O'Duffy Cup in Dowling's first year, grinding out a win against Galway in an echoey Croke Park in December 2020. Dowling said they were especially anxious to deliver the O'Duffy Cup in front of the families and supporters this time around.
"Our families weren't here last year. They were the people who were there when Kilkenny lost three in a row. We really wanted to do this for the Kilkenny supporters, our family, our friends and we're so happy they get to share this with us today.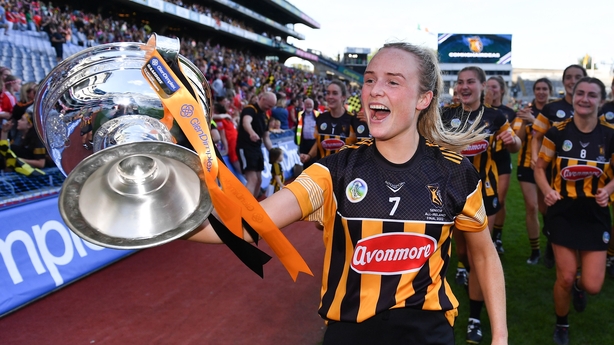 "We won it in 2020, we had to leave the O'Duffy Cup here. We didn't get it home for about five months. But we're going to bring it home tonight and by God, we're going to celebrate this one!"
The Kilkenny manager concluded his interview by offering words of condolence to the family and friends of Dillon Quirke.
"We'd like to pay our respects to Dillon Quirke's family and friends. The news rocked the country on Friday night. We're absolutely devastated.
"We're delighted to win today but that's only a game of hurling. There's a lot more that goes on off the pitch. And on behalf of myself and Kilkenny camogie, we'd just offer Dillon's family and his friends condolences at this difficult time."