Katie Taylor's world title victory over Amanda Serrano attracted a record-breaking 1.5 million viewers worldwide, according to DAZN.
The undisputed lightweight champion was given her toughest test since turning pro back in 2016, but came through the barnstorming encounter to secure win on a split decision.
"Taylor v Serrano saw an unprecedented audience of 1.5m on DAZN, to achieve a record-breaking viewership night for women's boxing," stated the rights holder on their social media account.
"Fans tuned in on DAZN across 170+ markets worldwide to make the April 30 event the most watched female headlined boxing broadcast ever in history."
Irish viewers who subscribe to the DAZN platform were served up a treat and rewarded for staying up until after 4am on Sunday to witness the record-breaking encounter, which was the first female fight ever to headline at the iconic New York venue.
Talk of a Taylor v Serrano sequel is already in progress with the fighters and promoters suggesting that they would be very willing to do it again, whether back in New York, or in Dublin, with Croke Park being suggested as an appropriate venue for such a high-profile night.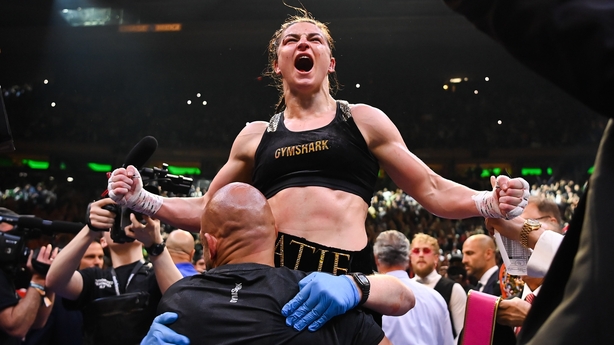 "We all want to see the best versus the best," said Katie, when asked about another bout with Serrano in Saturday's post-fight press conference.
"A rematch would be absolutely phenomenal and if it was in Dublin, we could sell out Croke Park.
"We saw something special tonight, imagine what could happen in front of 80 or 90 thousand. Absolutely it could happen."
Yankee Stadium is another venue that is being mooted as there would be even higher demand should the re-match take place in New York, with over 19,000 packing out the Garden last Saturday night. The baseball stadium would be able to accommodate an attendance upwards of 50,000.
Taylor's promoter Eddie Hearn suggested that a fight could be set for some time just after the summer of this year.
"It would be a great shame if she didn't get a chance to fight in Ireland during her career, so if we could do that, back end of the summer," added promoter Eddie Hearn.