Life is slowly getting back to normal for Aidan and Michaela Walsh, Ireland's first brother and sister to qualify for the same Olympic Games.
On a break from the Irish Athletic Boxing Association's high-performance unit, they are enjoying the novelty of training with father Damian, and their clubmates at Monkstown ABC on the northern outskirts of Belfast.
Older sister Natasha had a daughter, Olivia Alice, the night before they left for Tokyo so they are getting acquainted with their new niece after an eventful six weeks away.
Michaela was beaten in the women's featherweight last 16 by Italian Irma Testa, who went on to medal, but Aidan made it to the welterweight semi-finals, claiming a bronze that was the 17th podium finish in Irish Olympic boxing history.
"It was amazing to get to the Olympics and then another bonus to go with your sister. Unbelievable," says Aidan.
"You always have that dream of going and you're saying 'One day we'll be at the Olympics together' but for it to actually happen, it's something that was a massive bonus on top of already qualifying. And to do that in the same qualifier on the same day was amazing.
"Obviously, it was a bit different. There were no crowds but lucky enough Michaela is the loudest person in the room no matter where she goes so it didn't really make a difference."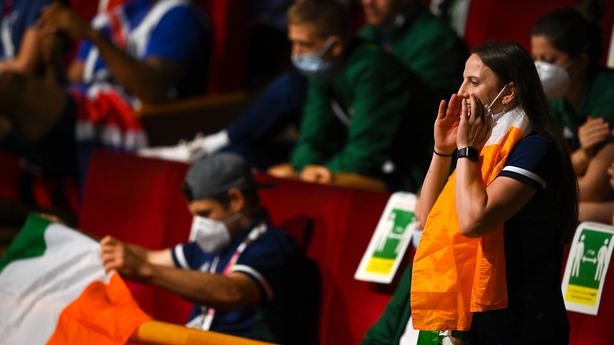 The bond between brother and sister is closer than most. Aidan said in the aftermath he that would gladly cut his bronze in half, but upon reflection it proved too sturdy – "good chance breaking that thing, the weight of it" while Michaela says his success gave her more satisfaction than her own many notable victories, which include three European medals.
"Aidan knows I would almost give my success for him to succeed," she says.
"Both of us aspired to be Olympic medallists. To see him do it, not just because he's my brother but because I've seen the highs and lows he has been through, was so special. It was a joy I've never felt before.
"It probably meant more to me seeing him win than it did for himself, and it's a moment I'll remember for the rest of my life."
He insists: "We won it between us."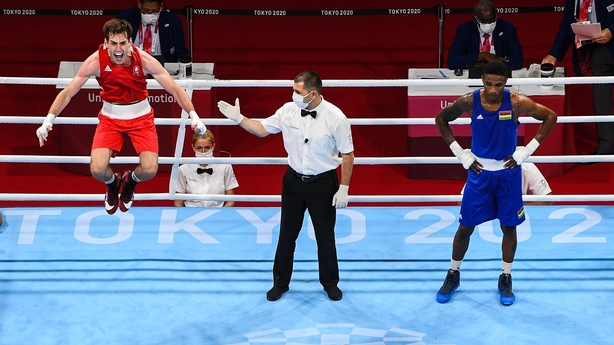 Of course, bronze might have become silver, or even shinier, had Aidan not fractured his ankle while jumping for joy after beating Merven Clair in the quarter-finals.
He has made peace with missing the semi-final and the bad stroke of luck after his moment of triumph.
"It was something that I think everyone would have done in that situation," the 24-year-old says of his celebration. "It's just one of those things.
"I've only been on the Irish team a few years so to be an Olympic medallist in that short period of time, there was just so much emotion built up inside me.
"Of course, you're always going for gold, to perform and to win. To not even get the opportunity to go in and win, obviously I was disappointed but reflecting back when I got the medal, it was a great achievement and I was extremely lucky and extremely grateful.
"I'll have to learn a different celebration now going forward."
One that involves keeping the feet on the ground? "Maybe!"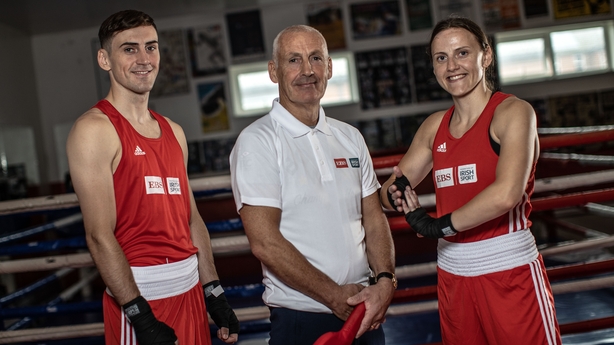 The ankle is now "better than ever" and both Walshes are looking forward to the National Elite Championships later this month.
If they retain their titles, they will be off to the World Championships - the men's event is in Serbia in late October, the women's at a venue to be decided in November or December.
Both fighters are intent on representing Ireland again at the Paris Games in 2024 though neither rules out a longer-term look at a professional career.
"Having a taste of the Olympics, to be there in the flesh seeing Aidan win a medal and Kellie (Harrington) winning the gold, was unbelievable," says 28-year-old Michaela.
"That's something that I aspire to so I've decided to stick around for Paris. It's only three years so it won't be too long coming.
"I'd say five or six years ago I would never even have considered going professional but seeing Katie (Taylor) doing so well… it's something I'll maybe look forward to in the future.
"But for now my main focus is Paris. After Paris I'll sit down with the team and make a decision then on what the future holds."
Aidan agrees: "You see the likes of Michael Conlan and Paddy Barnes going pro. I think it's always a goal for every boxer to go professional so down the line maybe, I don't know.
"But for the minute the Olympics is my main aim."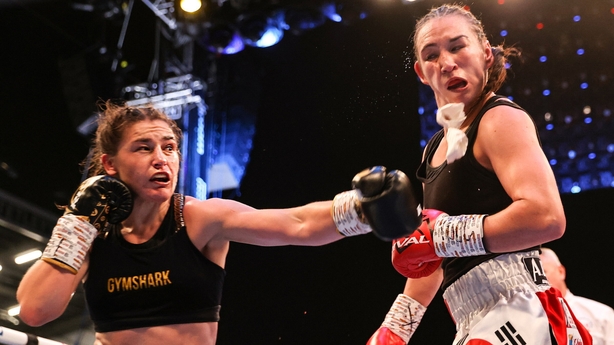 Michaela expects the women's pro game to follow the amateur in eliminating the gender differences that exist, such as two rather than three-minute rounds
"I think it will change. In amateur sport, I feel like women's and male boxing aren't separate. They're seen as one sport now because the level and the standards are so high. It's getting more equal.
"Women's professional boxing wasn't that big but Katie has brought a lot of light to the professional game so I can see it becoming more similar."
This year, Aidan was among the lowest tier of directly supported elite athletes under Sport Ireland's international carding scheme, receiving just €12,000.
He is surely in line for a bump in 2022 that will allow him to pay his sister back for many years of getting lunch.
"At the end of the day you have to make a living but I went into boxing for the love of it," he says.
"Obviously, if you get funding it's a complete bonus. If not, you have to stick it out until you do.
"I had nine years without funding. I loved. Funding makes things easier but when you've got a passion for something you do you're focused completely on it.
"Every sportsperson's journey there's a struggle at the start of it. To reach your dreams there's always going to be a bumpy road but it comes out better in the end. Keep with it and never give up.
"I know a lot of people who gave up. Maybe they didn't have the support, I'm lucky that my family, my girlfriend and some sponsors supported me and helped me to get here.
"Michaela has been a great support over the years. The same with volunteers, there are people who have helped me in clubs, supporting local kids out of their own hard-earned money."
As one of the top-tier fighters (€40,000) did Michaela feel under pressure to deliver a medal too?
"I worked my way up to top funding," she points out. "It didn't happen overnight.
"I was in a lot of tournaments and I have medalled at most I entered.
"I'm not thinking 'you have to get his medal or that medal'. Any tournament I go I just aim to perform to the best of my ability.
"At the Olympics I'd say I was one of the medal favourites. It was so close but unfortunately things didn't go my way."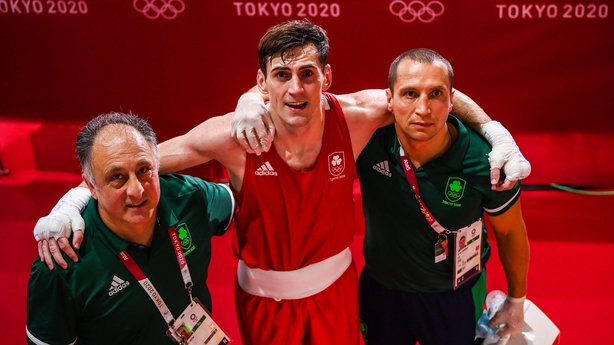 Overall though, boxing delivered again for Ireland, six years after the shock departure of Billy Walsh and subsequent empty haul at Rio from a squad stacked with talent.
Michaela was particularly happy for head coach Zaur Antia, the Georgian who has filled the Wexford man's considerable shoes admirably.
"Zaur is one of the best coaches in the world. Obviously, everything that could have gone wrong went wrong in Rio but the whole team believed in him, he's a phenomenal coach and brilliant to work with.
"He has brought Irish boxing right back to the top. The team finished seventh overall at the Olympic Games, which is so high. There were two medals won but there could have been a lot more, everyone performed so well.
"Irish boxing is in a brilliant place at the moment."