Eric Donovan has confirmed that his August bout with Zelfra Barrett is very likely to be a title fight.
The clash with the Commonwealth champion was confirmed on Friday, and is due to take place in August.
The Kildare-native usually boxes at featherweight, but he confirmed on RTÉ Radio 1's Sunday Sport that he had agreed to box at super-featherweight if a title was on the line.
"It's a world ranking title that we're going to box for," he told Darren Frehill. "I'm just waiting for that to be announced, but that was part of the negotiations of agreeing to this fight, and to this contract.
"I'm a featherweight champion. This fight was offered to me at super-featherweight, which is not too far away from the weight that I campaign at.
"But it is a step-up, but I said I will step-up as long as it's worthwhile for me. My manager said that they've promised a world ranking title fight.
Come through this fight and the sky is the limit
"That has already been confirmed, so we're just waiting on the details of that.
"Come through this fight and the sky is the limit."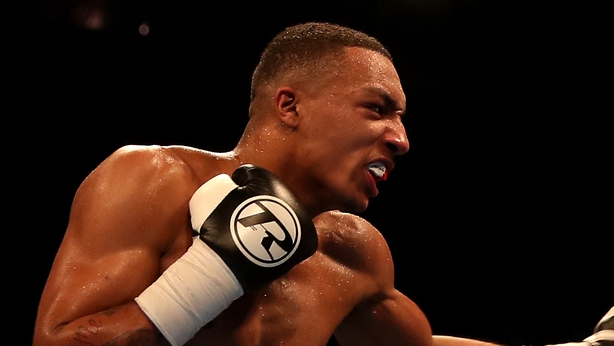 Donovan defeated Joseafat Reyes in February, after after saying before the fight that he wanted a World or European title by the end of the year.
The 'Lilywhite Lightning' calls it's a "massive opportunity," but warns that he's not taking anything for granted against an opponent with a 23-1 record, with 14 of those victories coming about from knockouts.
"Zelfra Barrett is on the verge of that world-class periphery," he continued.
"He's ranked number 60 in the world, so this is going to be my biggest fight, my toughest fight. He has more knockouts than I have professional fights.
"But I believe that I deserve to be there, and I believe I'm good enough to be there, and to get the win."
The restrictions around mass-gatherings of people have led promoter Eddie Hearn to come up with the rather unusual venue of the back garden of his home in Essex.
There will be no crowd, with just essential personnel, such as medics, judges, and coaches present at the ring.
"The sporting of boxing has taken a big hit due to the Covid-19," explained Donovan.
"It's not safe enough yet, under the current health and safety guidelines, to have packed out venues. So Eddie Hearn has decided to put on a fight camp, and have five or six fights over a four-week period, live from his back garden.
"There's no need to have a big venue if you're not going to allow people to come in and attend, and to support. So it makes great sense.
"The real winners are going to be the people who have been starved of live sport and live boxing over the last number of months."