Tyson Fury broke Deontay Wilder down mentally with a perfectly executed game plan that meant keeping the big-hitting American under "educated pressure" throughout the bout, according to Fury's Irish trainer, Andy Lee.
Fury produced a stunning performance of patience and power to stop Wilder in the seventh round and finally win the WBC world heavyweight title.
According to Limerickman Lee, the readiness was all. "Perfect. A devastating and perfect performance," Lee beamed. "He had a game plan and he executed it perfectly.
"He wanted to keep pressure on Wilder - but, educated pressure where whenever he [Wilder] attacks, quick step back and then straight back to him. Just keep breaking him down mentally."
Such was the precision with which Fury went about the tactical battle, that Lee knew the bout would go their way very early on. 
 "After the third or fourth round, I knew" the former world middleweight champion said. 
"He took those two right hands in the first round and he took them like they were nothing - I think that broke Wilder's heart slightly. Tyson kept progressing, progressing, progressing - wearing him down physically. A great performance."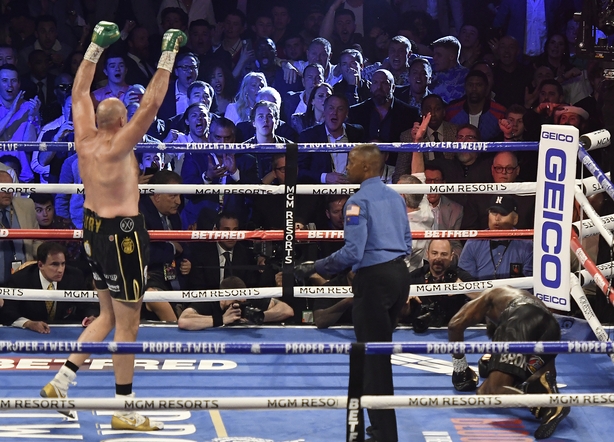 Wilder's corner eventually threw in the towel in an effort to spare their overwhelmed fighter, and Lee reckons if the corner hadn't stopped the match, referee Kenny Bayless likely would have anyway.
"He eventually was pulled out with the towel coming in, but the referee was about to come in any moment," Lee reckoned. "It was a systematic breakdown, wasn't it. 
"We worked very hard, we worked extremely hard. One thing about Tyson, he's very teachable, he's determined to learn.
"He'll work and work and work. He'll be frustrated if he's not getting it, but he'll work and work and work. 
"That's all it is from him, work. What he did today is no different than what we've been doing in the gym every day."
Wilder and Fury's first title bout ended in a draw 14 months ago. After Fury's emphatic victory on Saturday night, attention quickly turned to the prospect of the pair having a third go round. 
Added to that, WBA, IBF, WBO, and IBO champ Anthony Joshua's promoter Eddie Hearn immediately suggesting a unification fight against Fury needs to happen.
As far as Lee is concerned, however, Wilder needs to step back in to the ring with Fury. "I think so, I think he has to, doesn't he," Lee offered.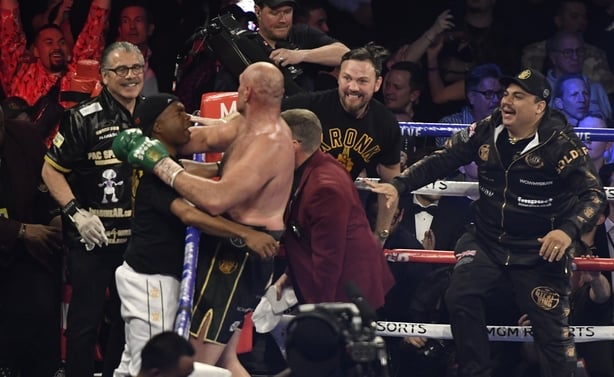 "Tyson is still on the ascent, he's only going to improve, he's not even peaked yet. He had eight weeks with me and Sugar [Lee's fellow trainer Javan 'Sugar Hill' Steward]. Imagine if he had six months? What are you going to see? You're going to see a 6-foot-9 Thomas Hearns!
"He imposed himself. If you fight someone and you're side-on, it's so inviting. You're opponent is going to be aggressive because you look defensive. 
"But if you're standing in front of him like this [head on], you look more threatening, you're imposing.
"It's not as enticing for him to attack you. Even though you might just be resting there, you look like you're posing a threat. That was a big part of our plan too."