Delfine Persoon will lodge an official complaint over the scoring in her loss to Katie Taylor for the undisputed lightweight world title last Saturday night.
The bout was scored 95-95, 96-94, 96-94 in favour of Taylor but may believed the outcome could have been very different.
"Yes we will file a claim," Persoon said to Belgian publication Sudpresse. "Even if it will probably not help anything.
"We were prevented from writing a beautiful page in the history of boxing. Today everyone has seen and everyone knows that is a shame.
"But who will remember it again in a few years, reading my record where this championship will appear in the column of my defeats? In my eyes it's not a defeat.
"What we will do now is of course make complaint.
"But without much hope because the weight of the Belgian boxing does not weigh heavy in the instances.
"But with my coach we will quietly analyse this fight sequence by sequence, to have all the arguments to present an unassailable file."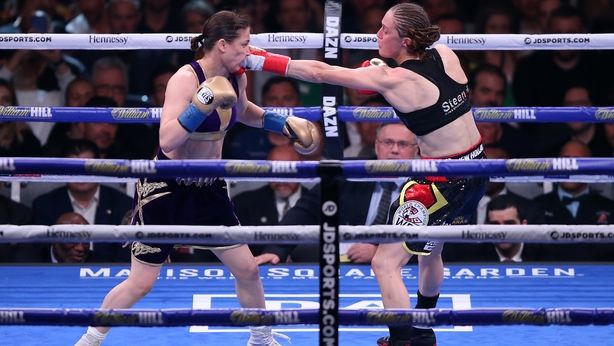 Persoon added she was concerned by potentially going to the judges' decision ahead of the fight and questioned how Taylor can take the glory of the victory.
"I said before I left for New York that if I did not win by KO the judges would never give me the victory — and that's exactly what happened.
"I should have finished before the limit. I was very close to getting there in the last round.
"By the way, I wouldn't want to be like her.
"Winning that way — okay, officially she is the winner, but if I would watch the match again in her case I wouldn't want to go on living like that either. [I would] rather lose it unjustly than win unjustly."