TJ Doheny will defend his world title for the first time in New York City tonight and the Portlaoise native is preparing to leave an impression on the world boxing scene, fighting at the iconic Madison Square Garden.
Having secured the IBF World Super Bantamweight title last August, defeating champion Ryosuke Iwasa in Tokyo, the former Irish amateur prospect is now planning to unify the division, but first Doheny must get past Ryohei Takahashi at the New York venue.
The "busy" Japanese fighter will offer Doheny a decent test in his first defence, however, the Sydney-based Irishman is confident that he will have too much for Takahashi to handle.
Doheny is fighting for the first time for new promoter, Eddie Hearn, and while the bout was only announced last week, the 32-year-old confirmed that both fighters had received plenty of notice to prepare properly for the encounter.
Fighting on the undercard of the middleweight world title bout between Demetrius Andrade and Artur Akavov, Doheny knows that the eyes of the boxing world will be on New York tonight and while already world champion, 'The Power' is hoping to capture the imagination of a world audience.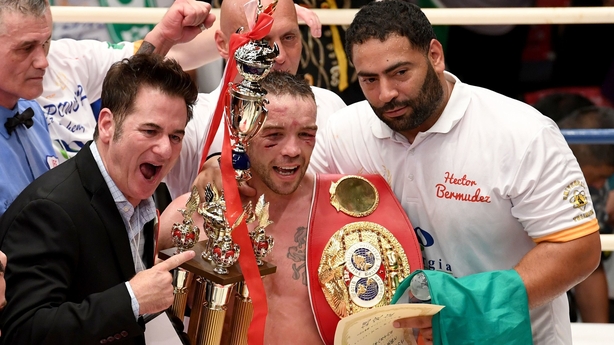 "I am 100 per cent confident of getting the win," said Doheny, speaking to Matchroom Boxing. "I think that this is going to be a good fight for me to break out and get my name out there.
"It's coming at a nice time for me because I am really becoming a more rounded pro and I'm just hitting my straps.
"Here I am about to defend my title at Madison Square Garden. Unbelieveable stuff. It's the stuff of dreams."
Just five months on from securing that world strap, Doheny has had to recover from a broken thumb, picked up in that gruelling encounter in Tokyo, and the former Irish High Performance Unit boxer is expecting a tough test from Ryohei Takahashi.
"Even though it was only announced, it's been in the works for a while now," said Doheny. "I think he was the highest ranked available opponent, so I had to go with him.
"He has had a lot of notice for this fight too, it's just that it could not be announced as there were some minor details to be brushed over.
"The answers to the book are there on YouTube so why not get in there and check him out.
"He's a busy little fighter, he going to bring it. It's his first world title fight so I know that he has that burning desire that I had. So he is going to come to try to take this belt and try and change his life.
"But the position I am in at the moment, I am perched right at the top of the 122 divison so it is going to take something special to knock me off. And Takahashi is going to have to bring something special to beat me."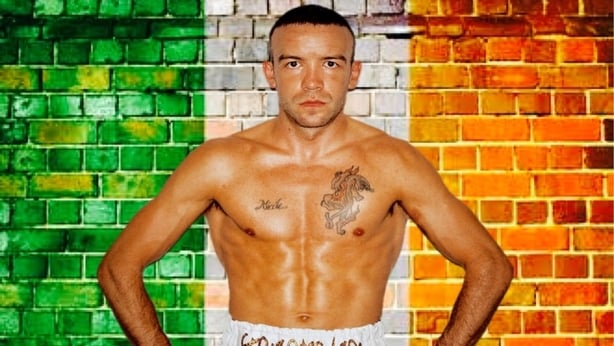 Doheny was part of the golden generation of Irish amateur boxing , coming through the system with the likes of former world champion Carl Frampton and Olympic silver medallist John Joe Nevin, the Portlaoise man believes that he did not fulfil his potential at that level.
Missing out on a chance to qualify for the 2008 Olympics inadvertently sent Doheny on this professional path, leaving Ireland for Australia, and now he is believes he is a changed man and is planning to thrive in the professional game.
"I've boxed at a pretty high level. I've come from the world renowned high performance unit in Ireland and I was one of the first installments into it when it started," explained Doheny.
"But if I was to be honest, I don't think I reached my full potential as an amateur.
"Since I have become pro, I have become a different man and I think it is showing.
"I have always been a counter puncher, but now I think I have become a more aggressive counter puncher, where I can push the pace and make [fighters] shoot and miss and then counter off that."
And Doheny pays credit to trainer Hector Bermudez for much of his improvement on his journey to world level, which allows him to change styles throughout fights, when needed.
"Since I started with Hector Bermudez, he has added so many guns to my arsenal.
"If Takahashi wants to go toe-to-toe, we can mix it up on the inside, if he wants to box long, he can have it whatever way he wants it and I think you will see a lot of aspects of my game on Friday night.
"When [opponents] feel my power, they get reluctant to attack. So I'll predict a wide points victory and if the knock-out comes, it comes."
While not wanting to look beyond tonight's fight, Doheny did speak of his hopes of unifying the super-bantamweight division once the first defence is taken care of.
"It is like anything in life, once you reach that goal, you want to build and move on. What's the next goal? Unify.
"Obviously, we have to get Takahashi out of the way. But It would be a great fight, if Eddie can get it done, to fight [reigning WBA champion] Danny Roman. And there are other fights out there to make so there is no reason we cannot get unification fights at 122."
And of course, DOheny would love to take the belt home to Ireland to defend his title in front of an Irish audience.
"Any Irish fighter who is fighting overseas, it is in the back of your mind all the time that you want to get home to fight in your home town.
"Being a world champion, I think I would be a good draw back there. The people of Portlaoise are buzzing to get me back there.
"And with the talent we have in Ireland right now, we could make a fantastic card. Hopefully it is sooner rather than later."