St Patrick's night in Boston, and an Irishman is co-headlining the Murphys Boxing card at the House of Blues - TJ Doheny is ready to rock.
And roll, as it happens, as the Portlaoise native is marked down for a testing, stay-sharp, eight-rounder against Mike Oliver, while world renowned Celtic punk band the Dropkick Murphys are also performing on the same bill.
More of that anon. But for world number one ranked IBF super-bantamweight, Doheny, the past ten years have proved quite the expedition.
Back in 2008, Doheny lost out, not once, but twice to John Joe Nevin at the beginning of the Olympic year.
Cavan bantamweight Nevin defeated Doheny in the Nationals at the Stadium to get first dibs on the Olympic qualifiers.
And while Doheny was set to get his chance to land a seat on the plane to Beijing at the final qualifying event, the opportunity never presented itself as Nevin made no mistake and qualified to represent Ireland at the Games.
"The winner of the seniors that year qualified for the Olympic qualifiers in Greece," Doheny told RTE Sport.
"And the way it worked out for the Irish number one and two was that John Joe would go to the first qualifier, and I would go to the second. But luckily for John Joe, he qualified and went on to the Olympics.
"That got me a little bit down and a little bit depressed, because I had put my whole life into boxing, so I said, 'I'm going to take a year out, go to Australia and see what happens'."
And off he went.
Doheny began his twenties with a well-earned sabbatical in Sydney's Bondi Junction district, just a stone's throw from the iconic Bondi Beach, and an area where the local church sees more GAA jerseys on a Sunday morning than at many county grounds during the league campaign.
TJ would fit right in.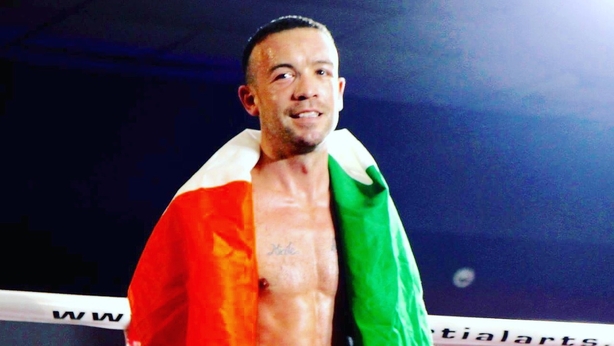 By his own admission, Doheny enjoyed himself in 'County Bondi', while making good money working on a building site in the Sydney suburbs.
"I said I'll go over for a year, get a job, take some time out of boxing and refresh and rekindle the hunger a little.
"I was based in Sydney, Bondi Junction, or County Bondi as they call it, because there are so many Irish in the place.
"It's just an amazing country, and the dollars we were making over there, you couldn't turn it down. I had a bit of a good time over there as well, I won't lie.
"But it certainly refreshed me and got back that buzz for boxing.
"And I ended up falling in love with Australia as a country, and ten years later, I'm still there."
As luck would have it, the Bondi Boxing Club was on Doheny's doorstep and the lure of the leather brought him back into contact with the noble art.
A meeting with club director Tony Del Vecchio would prove the beginning of a beautiful relationship and one that Doheny credits for now being a number one contender.
But Doheny would soon realise that the amateur circuit in Australia would not compare with the scene back home where he was registering rounds and pounding the pavement with future world champion Carl Frampton, future world title challenger Jamie Conlan and two-time Olympic bronze medallist in-waiting Paddy Barnes.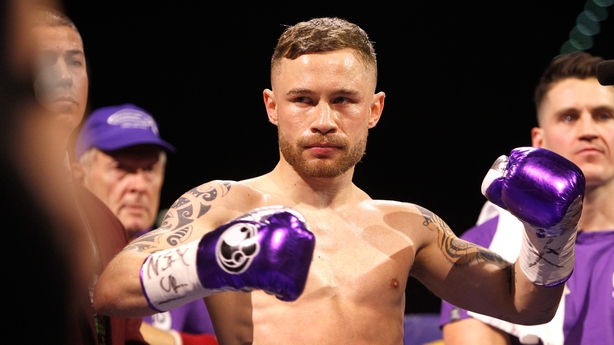 "I probably took a twelve-month sabbatical and I slowly got back into it in Australia.
"I was having some amateur contests, but they just weren't of the same calibre over there, so I said I'd give the pro game a go to get more competitive fights.
"I racked up a couple of wins and then I fought for a regional title in my fifth fight, a twelve rounder, which is unheard of.
"I just gave it a crack and lo and behold, I won it, and suddenly I was ranked inside the top 15 in the world after about five or six fights. It was crazy and it kind of snowballed from there."
But it was far-from an easy transition to the paid ranks, as Del Vecchio often had to put his hand in his own pocket to ensure fight nights could go ahead and venues confirmed.
"Tony is the director of Bondi Boxing Club, and he is the most passionate man about boxing that you will ever meet.
"He was coaching/managing me the whole way through and he had to beg, steal and borrow off every company to try to get sponsorship to put fights on.
"He has put so much into me, and he often took money out of his own pocket when we were short coming up to shows.
"So I have him on a managerial role with me now because I like to stay loyal to people who have been good to me and have had an affect on my career."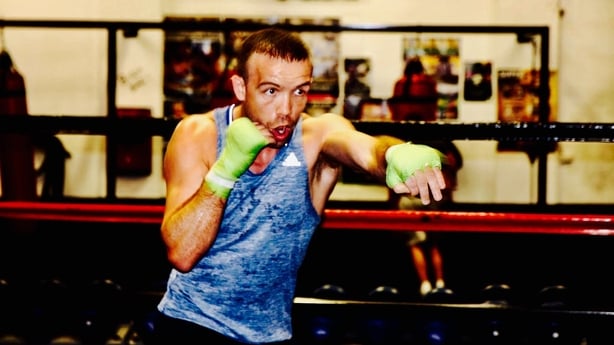 The name TJ Doheny was suddenly part of the super-bantamweight conversation at world level.
Back home, the aforementioned Frampton was closing in on that IBF world title – the same belt that Doheny will fight for this summer – while the Belfast boxer's rival, Scott Quigg, had landed the WBA regular title.
Out of the blue, Doheny got a call to see if he was interested in a duel with the Bury-born Quigg, but while the purse was attractive for a fledgling fighter, the Portlaoise exile knew that he was not yet ready to mix it at that level.
"The Pan-Asian title earned me a world ranking. [Quigg's people] were probably looking for an easy option. I only had seven fights. So I knocked it back as I knew I would get there eventually.
"It was good money, about £40,000 at the time but I didn't want to jeopardise my career and I knew the road I had to take.
"I've invested a lot of time and my own money into this so I want to do things the right way."
Doheny continued life Down Under and went about his business, improving as a fighter, while defending his PABA (Pan-Asian) belt.
Life in Sydney suited the Irishman and Doheny had built a strong network around his pursuit to reach the top, which included a most generous association with his employers on that Sydney building site.
There was an Irish connection, of course.
"When I turned pro, I was working as a scaffolder on a building site, working in the western Sydney suburbs for a company called the Billbergia Group, who are currently sponsoring me now. So they saw a bit of potential in me.
"They are an Irish-owned company by two Kilkenny men John and Bill Kinsella, the two nicest men you could ever meet, they are very charitable people. And it's one of the biggest construction companies in Australia
"And they just told me, 'don't come back to work, we'll help you out and try our best to help you to win a world title'.
"Without their help I probably wouldn't be in this position, because it has allowed me to travel the world and not have to worry about financial issues."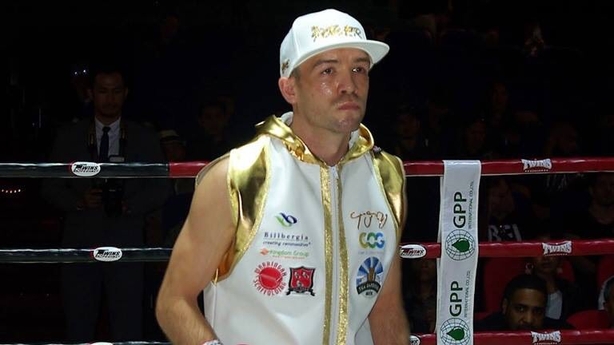 But with renewed talk of world-level fights and world title eliminators, Doheny knew that he would need to up sticks and leave, and put down new roots, with American being the natural choice to gain better experience and a higher level of coaching and sparring.
Doheny got the blessing of Bondi coach Del Vecchio and along with his fiancé decided that the move was necessary, with the possibility of securing their future an added motivation.
"I stayed in Bondi for nine years, but once I hit the top ten in the world, I knew that I would have a world title fight coming up, so I knew that I had to get over to the States and start mixing it with elite-level fighters.
"Tony knew when it was time to go to the States, he said 'look son, you need to get over there and give yourself every opportunity to win it'.
"It was a mutual agreement and there was no bad blood.
"I just said to my fiancé, 'look, we're going to give this a crack, it might be a tough 12, 18, 24 months but it could set us up for life so let's go and do it'."
Offers and approaches followed from Stateside stables, but Doheny felt most at home with what was put on the table by Ken Casey of Dropkick Murphys' fame, who was building a reputable range of boxers, fighting under the name Murphys Boxing – Irish boxers Spike O'Sullivan, Ray Moylette, Stephen Ormond, Michael McLaughlin and Niall Kennedy are others represented by the musician.
"Being on the east coast and having an Irish market was probably the best move, and Ken has been really good to me since I signed with them.
"Ken is one of the most passionate boxing men in the world. You have promoters out there who just want to make big bucks, so from a boxer's perspective, it's not bad for us the way Ken is. But for Ken's own gain, he's probably a little bit too passionate and a little bit too much about the boxers, but I'm not going to complain about that because we get well looked after.
"It's just his good nature and he creates a family environment. We're all just good mates."
Neither is there any pressure for Doheny to opt for Dropkick Murphys' ringwalk music, but the band's anthemic showstopper has graced many a fight night in recent years.
"There'll always be a couple of Shipping Up To Bostons getting blasted out," laughed Doheny.
"But for this show, he's doing a four-song acoustic set so he'll let us play our own tunes and then he'll play his tunes in between the fights."
Congrats to fighter and coach -@TjDoheny and Hector Bermudez. What a way to end 2017 !!!! IBF Mandatory World Title Challenger TJ Doheny #murphysboxing pic.twitter.com/cWWyKs8It6

— Ken Casey (@KenDKM) December 20, 2017
Doheny is admittedly loving this current phase of his boxing journey and appears to have found a match made in heaven after hooking up with well-respected trainer Hector Bermudez.
"Hector has a serious stable with world champions and former world champions, so I thought it was a really good move.
"And when I started training with him, I really clicked with him and gelled with him.
"I'd say he is the most knowledgeable boxing man that I have ever been around. I'm just in awe of him, every day when I am around him. I just sit there with my mouth open listening to anything he says.
"I won't disagree with anything he says, he is so passionate about the game."
Doheny believes he has already moved on a level since arriving into the Massachusetts set-up, training and sparring alongside quality fighters like Mark de Luca, Javier Fortuna, Abraham Nova and Jonathan Guzman.
"Even just being around the boys in the gym, I'm really learning this urban American boxing style and it is just going to bring the best out of me.
"You just pick up so much from them, learn little tricks of the trade, it is after bringing me on to another level, and I think this world title fight is coming at a really, really good time for me."
The downside to all of this for Doheny is that the 31-year-old must endure, perhaps, the longest commute to work in world sport.
Doheny's fiancé moved back to Australia to give birth and raise their new-born son – TJ junior, as it happens, but Theo James rather than Terrence John.
"My name is Terrence John but I couldn't name any child Terrence John, it's been a burden on me my whole life," laughs Doheny.
But the last ten months have been no laughing matter on a personal level for Doheny, who was away from home for six months embedded in training camps leading up to the world title eliminator that he won in Bangkok in December, beating Mike Tawatchai by a split decision in a most hostile away bout.
On the move again. Not easy leaving these two but I can rest easy in knowing that sacrificing my today gives them a better tomorrow. ?? ??#timetogotowork ?? ?? ???? pic.twitter.com/PmP2Ev71yf

— TJ Doheny (@TjDoheny) February 26, 2018
"We moved over but then my fiancé got pregnant and had to move back to Australia to be around her family for support.
"Now I come over to Boston for ten weeks at a time for camp, then go back to Australia for some down time and then come back out again.
"But this world title camp is going to be long and we've got a ten-month old son now, so I missed out on six months of his life last year because of fights falling through.
"And then, all of a sudden, the eliminator came along in December. So I was here from June to December and meant to have three fights but I only had one.
"Some people like to be away from family away from all distractions, but for me, it's more of a distraction for me being away and watching my son progress through the first year of his life and I'm missing all the milestones.
"Without the FaceTime and Skype and stuff, you'd be absolutely lost because you wouldn't be able to see a thing. All you'd be getting is photographs. So I'm chatting twice a day and it keeps me sane."
But Doheny [18-0] intends to bring home another victory to Australia this weekend and is taking no chances with tonight's opponent, Mike Oliver, a 38-year-old veteran who has been inactive over the past couple of years.
We need your consent to load this Instagram contentWe use Instagram to manage extra content that can set cookies on your device and collect data about your activity. Please review their details and accept them to load the content.Manage Preferences
Doheny experienced the St Patrick's Day atmosphere on his US debut two years ago, also at the House of Blues, and is just as excited this time around.
"I'm going in against a guy who is past his best. But he was good in his day and I still have to get past him and still have to get the win.
"I made my US debut on the same show, and with the Dropkick Murphys, the whole buzz about the place for Paddy's Day in Boston – apart from Ireland, where else would you rather be in the world?
"I'm getting to fight and represent my country, and with the Dropkick Murphys' show as well, it is really exciting.
"Camp has gone well. I started my camp in Australia, doing six weeks there before coming out here to Boston to polish up things with my coach.
"Hector has just added the finishing touches so I'm feeling good going into this, but it's a potential banana skin fight and I cannot afford any slip-ups with what is on the horizon for me."
The IBF world title, of course, is glistening out there on that horizon, and once the St Patrick's Day celebration night in Boston is boxed off, coupled with a much-deserved Sydney sojourn, then all roads lead to the Japan for a world title shot with current champion Ryosuke Iwasa.
From Bondi to Bangkok and then on to Boston, TJ Doheny has taken the road less travelled on his journey to this summer's world title encounter.
It has been ten years in the making, yet it feels like this particular voyage is just kicking into gear.
We need your consent to load this YouTube contentWe use YouTube to manage extra content that can set cookies on your device and collect data about your activity. Please review their details and accept them to load the content.Manage Preferences