Katie Taylor is confident of securing victory in the first defence of her WBA lightweight title on Wednesday night.
Taylor will headline a bill for the first time, facing American Jessica McCaskill at the iconic York Hall in London just six weeks after claiming the belt in Cardiff.
"This is exactly what I wanted," she told RTÉ Sport. "Back again for more.
"I love the fact that I'm staying busy and it's a dream to be headlining my first show as a professional boxer.
"This is what I was born for. I was born to fight and I can't wait to get in there tomorrow and defend my title for the first time.
"Hopefully it's the first of many defences."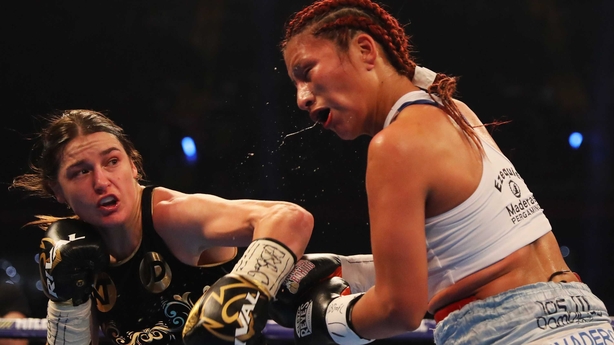 McCaskill (5-1-0) has earned her shot at least partly due to repeatedly calling out the champion on social media but the Bray woman admits the 33-year-old poses a real threat.
"She talks the talk for sure," laughed Taylor. "She's very strong. Very tough and rough.
"I'm expecting a tough fight tomorrow evening."
Nonetheless, Taylor has no doubt she will still be wearing the belt come Thursday morning.
"I'm always confident but I feel well prepared going into this fight," she said.
"I have a great training camp under my belt these last six weeks so I'm looking forward to it.
"When you're defending titles, every fight is going to be a tough fight. That's exactly what I want.
"I'm confident I'm going to come out victorious. Whether it's on points or a knockout I'm not too sure."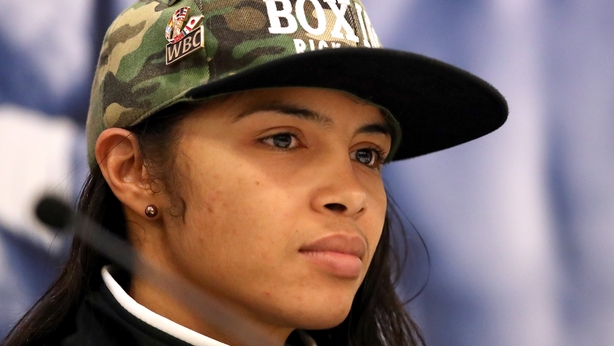 McCaskill is known as a power puncher, and she's backing herself to knock out the 2012 Olympic gold medallist and five-time world amateur champion, who she claims not to be impressed by.
"She's on top right now and she has everything to lose so a lot of the pressure is on her," said the St Louis native.
"I'm curious to see if she's upped her game from some of the last fights.
"I don't really see a whole lot to be impressed about. She's definitely got speed, some good punch selections but she's definitely made some mistakes.
"My plan is to fight my fight and not let her rush me into anything. Just be very confident in what I know that I have.
"I feel good, I'm coming into the fight really relaxed and I'm really anxious to get into the ring.
"I don't want to let it go to the judges because when you let it go to the judges it's out of your hands."