The title of fastest woman in Ireland seems to rest easy on Phil Healy's shoulders. The Cork sprinter is the reigning 100m and 200m national champion after completing the classic double last month in Santry.
Earlier this year at the Indoor Championships she claimed the 200m title and also broke the national record in that distance, to go with her outdoor records over 100m and 200m. 
In between she dealt with the set-backs of an ankle injury and a dislocated shoulder, the postponement of the Olympics and race calendar and has just completed her Masters in Applied Computing in WIT. 
"I couldn't have asked for any more," she readily admits.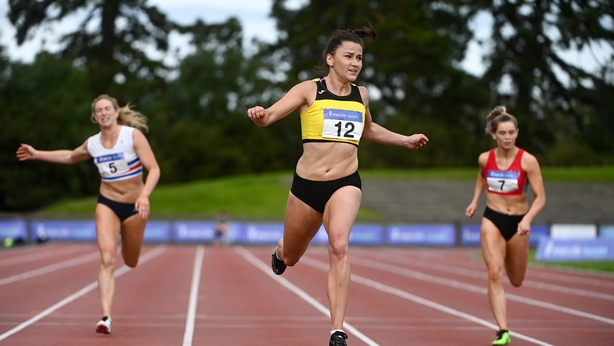 Her steady ascent has been a long-term project where Shane McCormack has been a front seat passenger as coach.
Having come across McCormack's work on and off as a teenage runner - "he recorded some of my sessions and always stood out" - their formal working relationship began in September 2013. 
Outside of his locality, she was his first client of note, but with Healy beginning college in UCC and McCormack based in Wexford, it was a remote arrangement.
For four years they would usually meet once a fortnight, with regular feedback over recorded sessions. It wasn't ideal, but it worked. 
"The hardest part was that Phil didn't have a training group," McCormack says. "I wasn't there to tell her stop at times. There was a lot of self-awareness that she had to learn about herself." 
The most significant change came in 2017 when Healy continued her studies in WIT where McCormack was now a coach. 
Now the contact was daily, be it at the RSC race track, or for gym sessions at WIT Arena. 
"We found out a lot through perceived failures," McCormack says. Healy was then a 100m runner who dabbled in 200m, but they found that concentrating more on 400m raised the bar on the shorter distances. 
"It takes time," he concedes, "and we still haven't cracked it."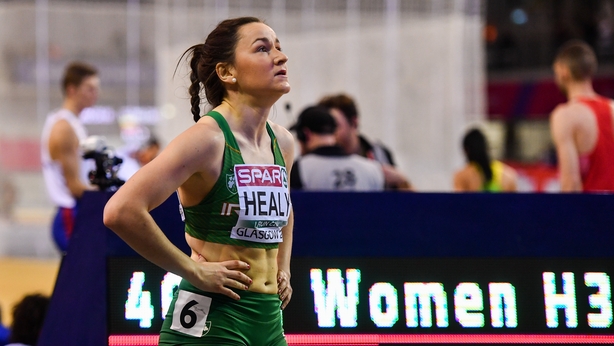 The results soon backed up their extensive body of work. National records in 100m and 200m were soon claimed and a reputation on the rise. 
A broken foot in 2019 hampered progress, with the lack of preparation for that year's World Championships contributing to what she described as a "disappointing" performance. 
McCormack argues that sometimes an athlete needs to be saved from themselves; he knows full well when Healy simply can't perform to her best because of the training load. There is an acceptance with that, on his part at least.
"We took a little of the intensity out of the training earlier in the year, with the Olympics postponed and no races. We didn't stop training, but it wasn't as hard as what it could be leading into the national championships.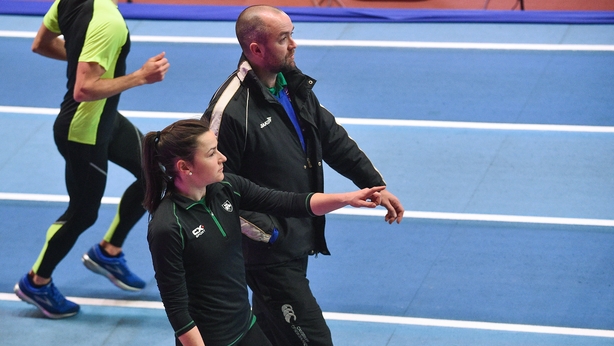 "There were times when I know Phil felt she had to be back in her national record-breaking form, whereas I was thinking, 'I'm just coaching you to be good enough'. She needed a mental break after being on the road for six years.
"The times aren't there, but I was fine with that." 
"All athletes need assurance," says Healy. "I know why the times aren't there, but I need Shane to tell me." 
Key to the relationship is trust. Healy is now in the midst of a four-week break - she still will train a couple of times a week - but her coach will leave her to her own devices.
It was further evident back in April when Healy dislocated her shoulder during a weights session and McCormack, assisted by a FaceTime call with a physio, popped it back in. 
"Sure before he popped it back in, he said there was nothing wrong with me," she jokes. 
The career side for me is just as important as my sporting side
The question of what the upcoming indoor season will look like occupies the minds of both, while Healy is looking at other modules and continuing her ambassadorial work with Sun Life promoting women in IT, speaking to students in the Leaving Cert cycle in what the world of IT can offer. 
"The career side for me is just as important as my sporting side," she says, but before that, all energies will be focused on getting her Olympic preparation spot on. 
"My biggest fear was that it was going to be completely canned," says McCormack. "That would have been a tough one to take.
"It doesn't occupy the immediate focus, there's always a race to focus on before it, the Olympics is a bit like All-Ireland day." 
And well he should know, having played his part in Tipperary's backroom team for their Liam MacCarthy success last year.
He remains part of the Premier set-up as a sprint coach, but Tokyo is looming in the distance.