The pinnacle of the indoor athletic season is upon us and for the first time in 29 years the US will host the World Indoor Athletics Championships, which take place this weekend in Portland, Oregon.
These championships have been kind to the Irish with a total of 10 medals, six gold, two silver and two bronze.
Interestingly, the first seven medals were at middle distances, while the last three at sprints, with our most recent medal going to Derval O'Rourke in the 60m hurdles.
However, the climate has changed and this time we the see the championships taking place in a year that includes both the European Championships and Olympic Games.
Athletics needs a positive boost but unfortunately it won't happen here.
Due to the year that's in it, a lot of athletes are forgoing the Indoor season to focus on the summer season.
Many stars of the sport are not competing on the boards, which provides a huge opportunity for others to make a name for themselves, but who is willing to travel and stake a claim to the $40,000 on offer for a win?
"If you really want to send a strong message to the sport, then [Russia] shouldn't be allowed to compete"
Of course, there will be no Russian athletes competing in Portland due to the ban issued last November by the IAAF upon allegations of running a state-sponsored doping programme.
It was announced this week that Russian Athletics has until May to prove they are compliant with anti-doping standards.
My own personal fear is that we will see Russian athletes compete at this year's Rio Games, and this ban is simply a slap on the wrist.
If you really want to send a strong message to the sport then they shouldn't be allowed to compete in Rio
It might be thin on the ground in terms of stars of the sport in Portland but some of the talent on show will include Aston Eaton (heptathlon), Dafne Schippers (60m) and at the young age of 40, Kim Collins, who this year has run the second fastest time in the world over 60 metres.
He will go head-to-head with the fastest man this year, Jamaican Asafa Powell, who himself has recently served a drugs ban and should he take gold it might make some unwanted headlines for the troubled sport.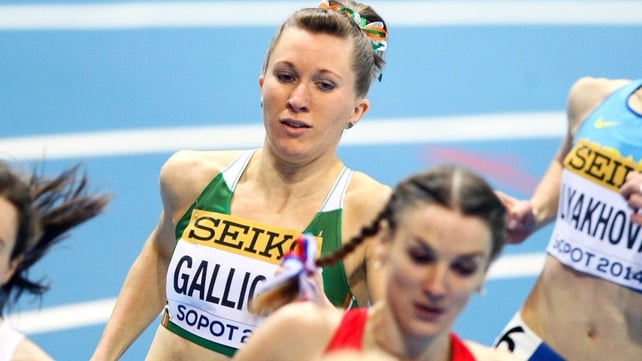 From an Irish perspective, we will have only one representative.
Rose-Ann Galligan (above) will fly the flag in the women's 1500m, with heats scheduled to take place on Friday 8.35pm (Irish time), and the final on Sunday at 2.18am.
Ireland's European indoor bronze medalist from 2015 Mark English was due to travel, nut unfortunately twisted an ankle and has been forced to pull out.
Galligan set a personal best of 4.11.07 at the Athlone International back in February, and is better known as an 800m athlete but has obviously focused on strength over the winter months, which seems to have worked well.
She has responded by running well over the longer distance indoors and, of course, this bodes well when she turns her attention to working on her speed for her main event, the 800m, while in search of the Rio qualifying standard of 2.01.00.
The indoors are always a little tricky as you don't want the time spent competing to affect your long-term plans for the summer and indeed Rio.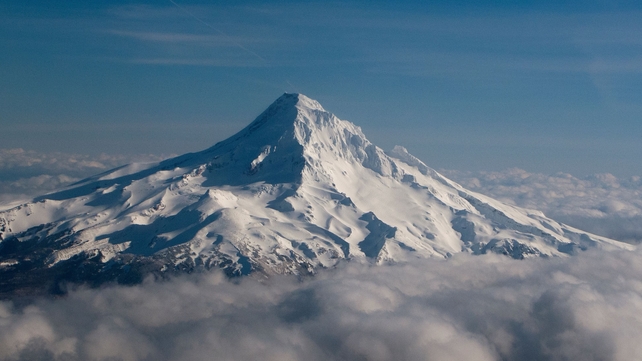 Portland requires a lengthy trip away, which will include a few days either side getting over the jet lag, so from an Irish point of few, a weekend championship soon turns into a long week all included.
If it was me I would be sitting it out and focusing everything on the summer and the lead up to both the European championships and the Olympics.
Indoors has always been good to me but I learnt that in my event, the 400m, it was hard to back up a full indoor season with a successful outdoor season.
The time taken out to compete indoors took away from the training for outdoors. In saying that, if I was US based, it would appeal as there would be very little travel time involved.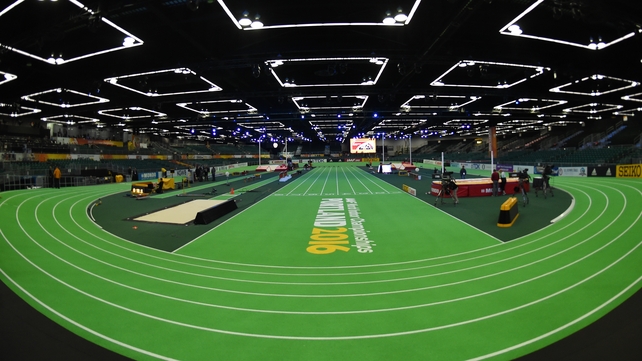 Indoor athletic are a great showcase for the sport as everything happens under one roof. The track is only 200 metres per lap with six lanes, which makes the spectators feel a lot closer to the action.
The programme is condensed and at world level will run over three full days and one evening.
Overall, there won't be a lot of strength in depth, but it will be good to see who has wintered well and is looking strong for the year ahead. It's not too long until the outdoor season kicks off with the first Diamond League Grand Prix taking place in Doha on 6 May.
Medals won by Ireland at World Indoor Championships in Athletics
| | | | |
| --- | --- | --- | --- |
| 1987 | 3,000m | Frank O'Mara | Gold |
| 1987 | 1,500m | Marcus O'Sullivan | Gold |
| 1987 | 3,000m | Paul Donovan | Silver |
| 1989 | 1,500m | Marcus O'Sullivan | Gold |
| 1991 | 3,000m | Frank O'Mara | Gold |
| 1993 | 1,500m | Marcus O'Sullivan | Gold |
| 1997 | 3,000m | Sonia O'Sullivan | Silver |
| 2003 | 400m | Paul McKee | Bronze |
| 2004 | 4x400m Relay | D Gillick, R Daly, G Ryan, D McCarthy | Bronze |
| 2006 | 60m Hurdles | Derval O'Rourke | Gold |