I've always kept a close relationship with my alma mater St Benildus College, Kilmacud, Dublin. I left back in 2001 and went on to third level, and post my studies at DIT, I pursued my athletics career.
I believe I was fortunate to go to a school that promoted an array of sports, not just the big sports such as GAA and rugby, but also the minority sport of athletics. St Benildus had a proud tradition of cross-country running and it was set to continue, I only made up the numbers.
I participated in a number of sports, including GAA and soccer, but as the years passed by I found I excelled more at running through mucky fields.
Running has always played a big part in my life. As a first year student I excelled, but I soon found I was getting beaten by my peers, classmates that I hade beaten in the past, and now found myself down the field.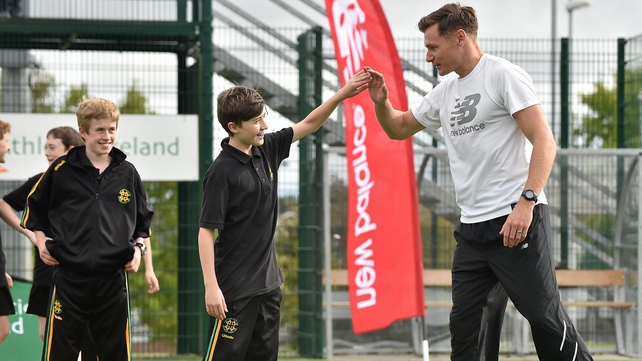 In schools cross country, it's six members to a team with the top top-four scoring points. I went from leading the team to propping up the numbers – the fifth or sixth man.
We always had a strong team, supported by the local club Dundrum South Dublin. East Leinster, Leinster and All-Ireland titles came our way. Yes, I didn't scores points for the team, but I won and I loved being part of the success. It kept me hungry and wanting more.
When I hit fifth year, I did a full cross-country season during the winter, again I was number five or six on the team. Our teacher/coach Mr McEoin wasn't looking at me to score points, but suddenly on the last lap I was in the mix. Now the mix I was mixing in was for 20th position, nothing special, but I scored valuable points for the team, which helped St Benildus secure a Leinster title.
This hard winter graft got me mad me fit. Fit for running and also fit on the GAA pitch. I became a better GAA player. That spring I won my first All-Ireland medal over 400m hurdles, at the National Schools Championship in Tullamore.
Schools athletics system the starting point for an international career
Looking back if it wasn't for the school system I simply wouldn't have continued running.
When I retired in 2013, St Benildus asked me back to do a training session with the athletics team. While delivering the session, I was surprised to see a few GAA, rugby and soccer players taking part. The benefits these students were getting from training for athletics will add so much to their field-based sports.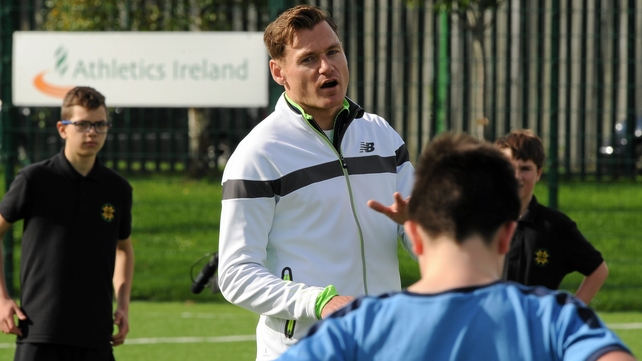 I thought this is what we should be doing in all schools, giving kids the opportunity to try athletics, not only as an individual sport, but also to showcase how athletics training can help improve a kid's athletic capabilities. More strength, speed and agility will add a lot to somebody's game, but also help develop and strengthen muscles, which will reduce injuries.
From an athletics stand point, why weren't we doing this already? Rugby, soccer and GAA all have schools programmes, nowadays it's extremely competitive at grassroots level. The big sports obtain the majority, whereas minority sports struggle with numbers. If we can't attract kids into our sport well there will be no next generation.
I also found that in certain schools they're only pushing one sport, and if a student isn't talent or interested in that one sport, the opportunities to be active are greatly reduced.
Not only does this affect a kids activity levels, but it will have an effect on their self esteem and confidence.
I decided to develop my own initiative and therefore approached the sports brand New Balance and Athletics Ireland. Both agreed and together developed the New Breed schools campaign.
The campaign itself would include visiting 13 schools nationwide, linking in with Athletics Ireland regional development officers and local clubs.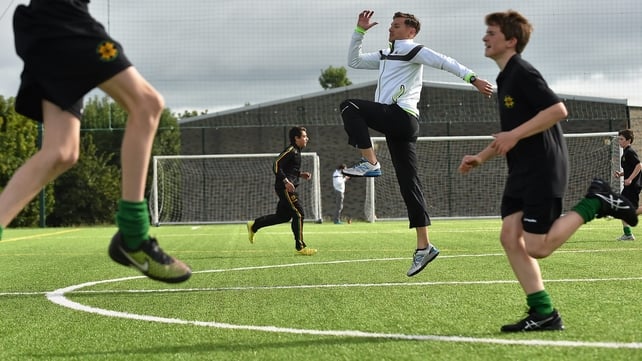 The actual training sessions would be made up of runs, stretching and running drills followed by three tests, a standing long jump, and vertical jump, which both measure explosive power of the lower body, and a 20-metre sprint through timing gates which measures speed. The scores can then be evaluated against norms and together can highlight potential athletic talent.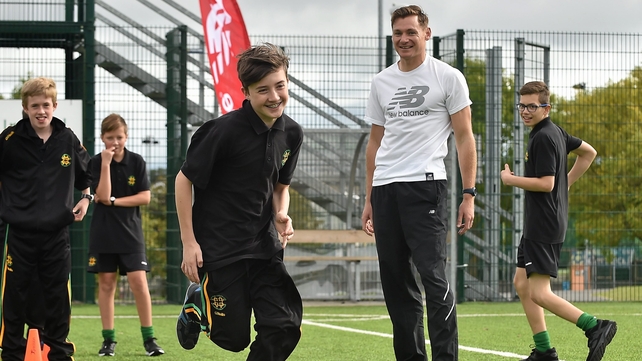 I believe we have exceptional athletic talent in this country; we simply need to find it, nurture it and allow it to flourish. We really have to build a structure to support new talent, from playground to podium with full-time personal to allow the talent to reach their potential
Athletics is paramount in all sports including field-based activities, teaching kids to be more athletic and agile resulting in improved sporting abilities, but also building confidence and self-esteem.
I'm passionate about athletics and I'm hoping through this initiative I can give back to the grassroots of the sport in Ireland.