Athletics coach Steve Magness has said people are "deluding" themselves to believe other countries do not have the same doping problems as Russia.
Magness played a key part in the BBC documentary that alleged American Galen Rupp had taken banned anabolic steroid testosterone since he was 16 under the supervision of Mo Farah's coach Alberto Salazar.
Speaking to RTÉ Radio 1's Drivetime, Magness revealed that he feared the Russian revelations are just the tip of the iceberg.
"I don't think they released everything, there is a criminal investigation going on, so in that sense they have some things that we don't understand but I think on the whole Dick Pound and his group did a remarkable job on putting everything forward," he said.
"I think we're deluding ourselves to call out Russia and say 'it's their problem, it's just Russia versus the west' kind of Cold War-style tactics.
"The biggest issue to me is that if there's corruption that went all the way to the top of the president of the IAAF, his treasurer, his anti-doping head – if they were involved in corruption and essentially allowing Russian athletes, taking bribes from them to not test positive, why are we foolish to think they only offered that position to Russian athletes."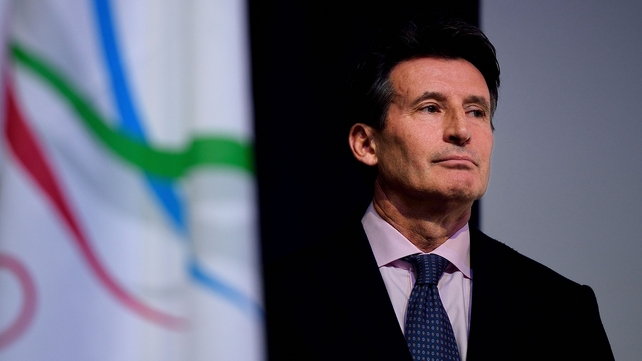 Magness echoed Olive Loughnane's concerns over whether IAAF president Sebastian Coe has what it takes to clean up the sport, and highlighted his failure to spot corruption in previous roles he's held at major sporting bodies.
"If you look at his track record, he was [at the IAAF] as a vice president for seven years, he's been on IAAF Council for 11 years, before that he was FIFA ethics commissioner.
"His track record says there was a bunch of corruption going on and he didn't get a single whiff of it. He didn't speak up at that point so why do we think now that he's the man in charge that anything is going to change.
"His reaction to the doping and corruption was to attack journalists and the scientists who were putting this information forward. If that's his viewpoint then he needs to do a complete 180 to acknowledge the depth of the problem before anything will get done.
"Step one is looking inside his own organisation. Step two is looking at the other countries who don't have the necessary anti-doping set-ups.
"If you look at Kenya and Ethiopa for example, even the US to a degree, the countries that have shown to have higher level of athletes testing positive, or higher number of athletes performing at an unbelievable level. You have to start there, and start the clean-up."