Olive Loughnane has called for Russia to be banned from Rio 2016 and said she hopes Sebastian Coe has the "stomach" to clean up athletics in the wake of the doping scandal that has rocked the sporting world.
Loughnane finished second to Olga Kaniskina in the 20km walk at the 2009 World Championships in Berlin, but the Russian was later banned for failing doping tests.
On Monday WADA accused the Russian government of "direct intimidation" and of having a "deeply rooted culture of cheating", recommending that the IAAF suspend Russia from all athletic competition.
The Corkwoman, now retired, admitted she was not surprised by the revelations of the doping, but rather the scale and level of the cover-up.
"I always felt that it was systematic in Russia and particularly in my event," said Loughnane, speaking on RTÉ 2fm's Game On.
"The systematic nature of it didn't come as a surprise but what I was shocked and appalled at was the fact that the people who were charged with protecting the integrity of the sport and protecting the other competitors in the sport were actually aiding and abetting the deception.
"There needs to be very strong, tough sanctions and I'd be in favour of not allowing them to compete in Rio.
"I feel that Seb Coe has the power to clean things out, but whether he has the stomach... Seb has come out and said that he knows what needs to be done but I'd be asking what he's going to do to put it right and when he's going to do it."
Speaking yesterday, Coe said: "I won't fail, but I also accept that this is a huge journey. I have to do this without fear or favour, and I fully accept that I may not even be around when the full fruits of what I need to do are probably going to be recognised."
He said he launched a review the day after he won the IAAF presidency and is speeding it up in the face of this week's report.
Coe, meanwhile, is to be grilled by UK MPs on the culture, media and sport select committee next month over the IAAF's handling of the doping scandal and his links with sportswear giant Nike.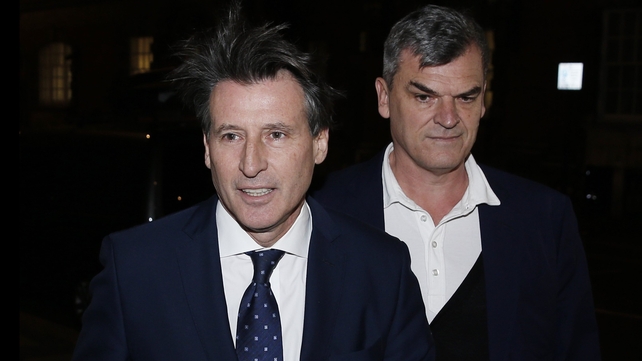 "I'm not shocked about the Russians and what they were doing - it's more the international federation's attitude towards it and the level of corruption and the fact that bribes were accepted. That girl who crossed the line first in my race in Berlin in 2009, Olga Kaniskina, was part of a training group from which 22 athletes have tested positive.
"Yes, I had my suspicions but as an athlete I hadn't control over every factor. I always concentrated on getting the absolute best out of myself and I do honestly feel there were some athletes who were defeated before they ever put their toe on the line because they just never thought it possible to beat athletes who were doped.
"The day I finished in Berlin the world record holder at the time was a couple of places behind me. So as far as I'm concerned I was out there to get the absolute max out of myself and that's all I could do.
"I would feel Russia is probably the worst offender. I do know that if there was a very strong stance taken against Russia it would ensure that manners were put on the others, so to speak."
Loughnane spoke strongly about Ireland's doping policies and stressed her confidence that the authorities have a tight grip on cheaters and that culturally, it was "totally unacceptable" in this country.
"Our doping policies are rocket proof. People have been caught but that's the difference. If you're suspected in engaging in anything illegal in Ireland you will be hunted down and chased around the place until such time that they are satisfied that you are clean or they get a positive sample. Culturally it's totally unacceptable here to dope.
"I was tested so many times. Once the drug tester called to your house the chaperone stayed with you at all times. The chaperone would have gone to my daughter's pre-school with me; they would have dropped her to school with me; they would have been at my doctor's appointments; they would have been at my physio appointments.
"For the testing procedure itself the chaperone has to have visibility from the waist down. It's not a particularly pleasant experience."