Russia faces being banned from the Rio 2016 Olympics after an investigation revealed "state-sponsored" doping on a wide scale in one of sport's biggest ever scandals.
An independent commission set up by the World Anti-Doping Agency (WADA) revealed on Monday that 1,417 samples were deliberately destroyed on the orders of the director of Russia's drug-testing laboratory - who took cash to cover up positive tests - while there was intimidation of officials by undercover officers from the Russian secret service FSB.
The commission's chairman Richard Pound said Russia should be banned from next year's Olympics, and that London 2012 - where Russia won 82 medals - had been "sabotaged" by the presence of Russian athletes with suspicious doping profiles.
Key WADA findings
'Deeply rooted culture' of cheating that was deeply ingrained in all levels of Russian athletics."
Consistent and systematic use of performance enhancing drugs, including doctors and laboratory personnel acting as enablers and destroying samples.
Corruption and Bribery within IAAF with the aim of deliberately covering up doping.
Russia's sports minister Vitaly Mutko, also a FIFA executive committee member and head of the organising committee for the 2018 football World Cup, must have been aware of the level of cheating, which was a relic of old Cold War attitudes to drugs in sport, Pound told a news conference in Geneva.
In relation to Mutko, who denied any wrongdoing when he met investigators, Pound stated: "It was impossible for him not to be aware of it. And if he's aware of it, he's complicit in it."
Mutko responded by threatening to withdraw all funding from anti-doping in Russia and said the country was being persecuted.
He told the Interfax news agency: "Whatever we do, everything is bad. If we have to close this whole system, we would be happy to close it. That would mean no funding for any Russian anti-doping agency or laboratory."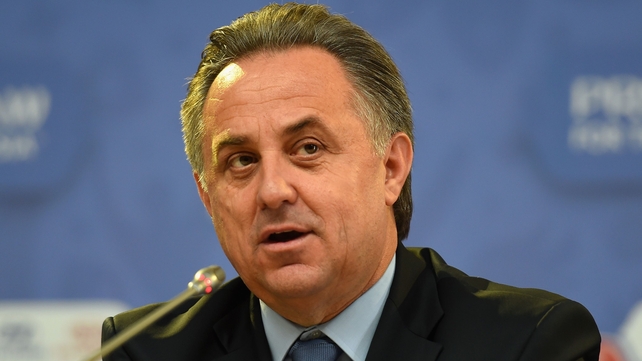 The acting head of the Russian federation ARAF said it was not for WADA to call for suspensions.
Vadim Zelechenok told the R-Sport TV station: "Any suspension should be discussed at the meeting of the IAAF in November. It should be proven that any violations were the fault of the federation and not individual sports people. We should be given a chance to clear our names."
Pound said: "For the 2016 Olympics our recommendation is that the Russian federation be suspended. One of our hopes is they will volunteer to take the remedial work - if they don't the outcome may be no Russian track and field athletes in Rio. I hope they recognise it is time to change."
His 323-page report said the Moscow drug-testing laboratory's "impartiality, judgment and integrity were compromised by the surveillance of the FSB within the laboratory during the Sochi Winter Olympic Games", and the laboratory director Grigory Rodchenkov held weekly discussions with the Russian secret service.
"The IC concludes that there was direct intimidation and interference by the Russian state with the Moscow laboratory operations."
He added: "It is perhaps an inherited attitude from the old Cold War days in the 1960s, 70s and 80s."
Pound said Russian coaches were "out of control" and the report calls for lifetime bans for five Russian coaches and five middle-distance runners including Mariya Savinova and Ekaterina Poistogova, who won gold and bronze respectively in the 800m at the London 2012 Olympics.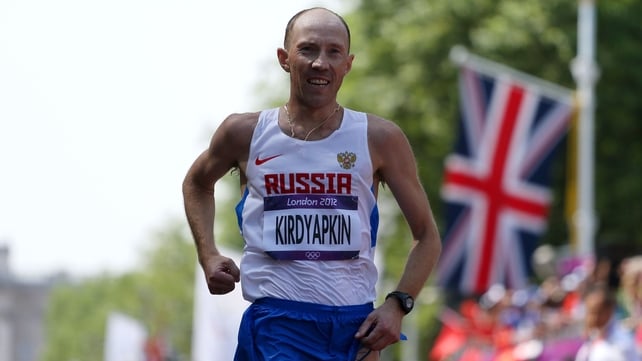 Irish world champion race walker Rob Heffernan is in line for his fourth place in the 50k walk at London to be upgraded to a bronze medal as that race was won by Russian Sergey Kirdyapkin, who it was revealed had initially been included on a list of suspended athletes in 2011 and should not have been competing at the games.
The commission also made clear that other countries and other sports may have similar problems. Pound named Kenya as one, stating: "Kenya has a real problem and have been very slow to acknowledge it."
The report blames the "widespread inaction" of the International Association of Athletics Federations (IAAF) plus the Russian athletics federation (ARAF) and the Russian anti-doping agency (RUSADA) for allowing drug cheats to compete.
"The IC (independent commission) has noted a cumulative lapse of action from the IAAF, ARAF and RUSADA in conjunction with pursuing suspicious profiles," the report stated.
"As a result of this widespread inaction, the Olympic Games in London were, in a sense, sabotaged by the admission of athletes who should have not been competing, and could have been prevented from competing, were it not for the collective and inexplicable laissez-faire policy adopted by the IAAF, ARAF and RUSADA."
'People can say 'There are only two choices here, asleep on the job or corrupt.' Which is it?" - Jon Snow to Sebastian Coe
IAAF president Sebastian Coe said he will seek urgent approval from the governing body's members to consider sanctions against the Russian federation, which could include suspension. He has given the Russian federation until the end of the week to come up with answers.
He called the report "alarming" and said: "I have urged the council to start the process of considering sanctions against (the Russian federation)."
Coe himself has also come under pressure due to his role in the IAAF as vice-president for seven years until his election to the top job in August and initial response to the allegations that they were "a declaration of war on my sport".
In an interview with Channel 4's Jon Snow, Coe was asked: "Either you were asleep on the job, or people can say: 'There are only two choices here, asleep on the job or corrupt.' Which is it?"
Coe insisted he had been completely shocked by the revelations and that he was capable of cleaning up the sport.
His predecessor Lamine Diack, who Coe once described as the "spiritual leader" of the athletics, is under investigation by French authorities for allegedly accepting €1m to cover up doping by Russian athletes,
The Ministry of Sport of the Russian Federation later on Monday issued a statement saying it was "not surprised" by the majority of the report's findings, and that it had "undertaken measures to remedy the situation".
"We are not surprised by most of the points in the report," it read. "We are fully aware of the problems in the All-Russia Athletic Federation (ARAF) and we have undertaken measures to remedy the situation: there is a new president in ARAF, a new head coach, and they are currently rejuvenating the coaching staff."
It said its experts were studying the report, but in the meantime urged WADA to "rely on the real facts and evidence".
"The Ministry of Sport of the Russian Federation will carefully study all the decisions and facts on which this report was made, and fulfil the appropriate measures," it continued.
"However, there is a big difference between information that journalists provide and proven facts and evidence which naturally an investigation such as this should be based on. So, we urge WADA to rely on the real facts and evidence."
The United States Anti-Doping Agency (USADA), whose investigation brought about the downfall of cyclist Lance Armstrong over a similarly systematic approach to cheating, was earlier fiercely critical of Russia.
"USADA applauds the work of the WADA independent commission in exposing a Russian effort to take over sport through unlawful means," USADA chief executive Travis Tygart said in a statement.
"The evidence released today demonstrates a shocking level of corruption" - USADA
"The evidence released today demonstrates a shocking level of corruption, and sends a clear message to Russia that they will not be allowed to cheat the world's athletes and escape justice behind a wall of deception and lies."
Meanwhile, Interpol on Monday released a statement which said it was to coordinate "a global investigation led by France into an alleged international corruption scam involving sports officials as well as athletes suspected of a doping cover-up".
Athletics Australia chief executive Phil Jones said there was not enough time for Russia to prove its track and field program was clean before Rio 2016 started on 5 August next.
"The runway clearly is very short to address all the issues that the report calls out," he told state radio broadcaster ABC on Tuesday.
              
"I think given the time between now and the Rio Olympics, it's very difficult to see that their house is going to be demonstrably in order by the middle of next year."
              
Australia's Olympic chef de mission Kitty Chiller said she hoped the IAAF's new president Sebastian Coe would have the courage to "do what's required".
              
"If Russia is not in Rio, I think the reputation of athletics will be enhanced," she told reporters in Sydney.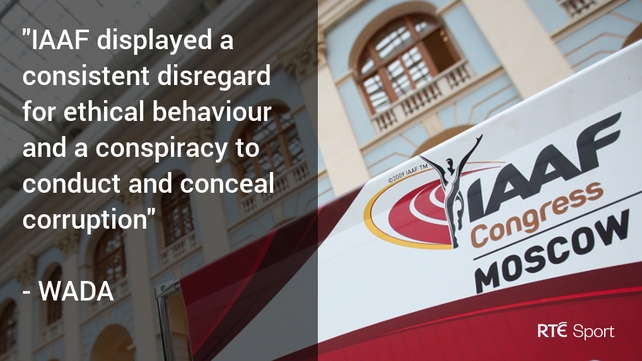 The head of UK Athletics Ed Warner has called for Russia to be stripped of hosting next year's world junior championships.
 Warner told Press Association Sport: "I am all for suspension until the systems in Russia are proved to be robust.
"The IAAF is meeting later this week to consider suspending Russia and my strong advice would be that you have got to do that.
"If you suspend the Russian athletics federation you then have to remove the world junior championships - cancel them and take them elsewhere.
"The worst thing would be for Russia to turn up at the world indoor championships in Oregon in March or to host the juniors and we find out that nothing has changed."