By Thomas Chamney
A look ahead to the World Athletics Championships in Moscow, with a focus on the Ireland's women's athletes and the events in which they will be competing over the next week.
Marathon
Maria McCambridge (DSD) will take to the streets as the first of the Irish women to compete at the World Athletics Championships in the marathon on Saturday at 11am Irish Time.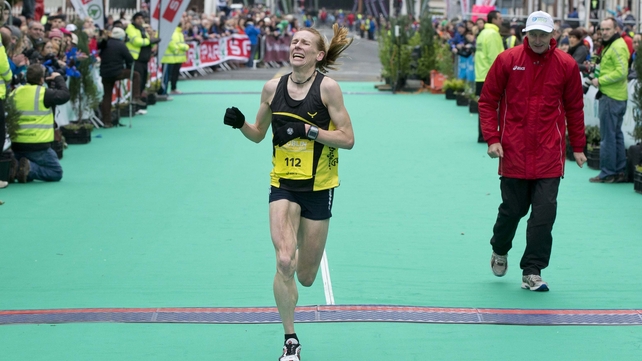 McCambridge has long been a stalwart of the domestic scene in Ireland and many feel her selection for Moscow is deserved, after the appalling treatment she suffered at the hands of selectors regarding last year's Olympics.
She responded in the best possible way to that setback, with a new personal best at last year's Dublin Marathon, coming home in seventh place with a time of 2:35.28. Her form since then has been decent, including a commanding victory at the Irish Senior National Championships over 5000m.
However, while the 38-year-old has a wealth of experience at this level, it remains tough to see her making any impact at the business end of the race.
A satisfactory result for her would be to run close to her personal best. If she manages that, it is possible that she could place in the top 25.
World Ranking: Unranked (328 in 2012)
Prediction: Top 50
Medal tips: As with the men's race, a nightmare to predict and with no stand-out names entered it makes it an even tougher one to call.
Look out for 2004 Olympic Champion Mizuki Noguchi to feature. although this may be more my heart speaking rather than my head as she is returning to this level after a significant gap. Ethiopian Feyse Tadesse is more likely to steal the show.
400m
Newly naturalized Jennifer Carey (DSD) is our sole track competitor for the women as she races in the 400m on Saturday at 3.05pm Irish Time.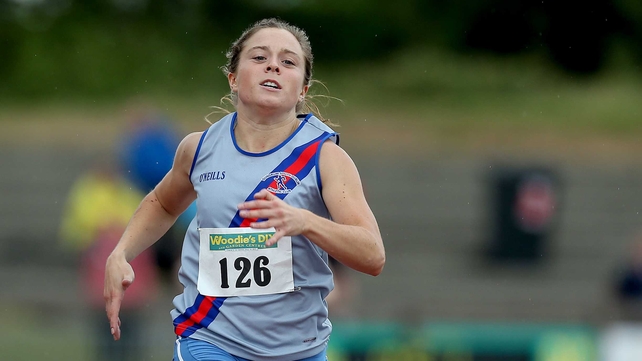 American by birth, Carey has been brought in to plug the gap left by Kilkenny's national record holder Joanne Cuddihy on the Team Ireland roster.
The University of California Santa Barbara graduate has had an immediate impact on the domestic scene, winning her first national title recently, as well as a strong relay performance at the European Team Championships in Santry back in June.
The diminutive Carey has had a hectic schedule this year, enduring an extended American season before coming back to Europe for the summer racing. Indeed, she didn't seem aware that she was even eligible for the World Championships when asked recently, something that hardly bodes well for her preparations.
Her personal best of 52.29 dates back to May, indicating her peak form is someway behind her this year. Having said that, she has won her last five races on the trot, albeit against weak opposition, and must feel somewhat confident that if she can match up to her best a spot in the semi final is attainable.
That may be a tall order for this scrappy athlete but no matter what happens in the Luziniki Stadium, Carey will have earned herself a nice holiday after her Russian adventure.
World Ranking: 98
Prediction: First round
Medal tips: The bookies fancy Botswana's Amantle Montsho, and with a weak American challenge up against her, it's tough to look beyond the defending champion.
Pole Vault
Tori Pena (Finn Valley) is our sole field event athlete at the year's championships and the 26-year-old Californian is also our highest ranked athlete coming into to Moscow, sitting in 16th place on the lists this year.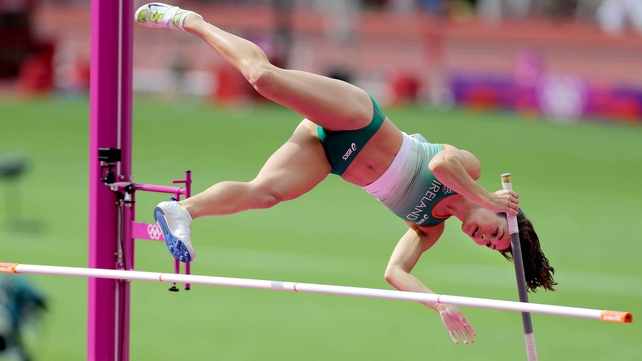 However, Pena also holds the dubious honour of consistently being Ireland's worst performer at major track meets. She has failed to execute anything close to her best at all six of her previous appearances at the international level.
That said, the somewhat controversial decision by Athletics Ireland to grant her substantial funding to train at the USOC Training Center in California seems to have paid off, as she has pushed her Irish record to an impressive 4.60m. She also jumped well in difficult conditions at the European Team Championships, where she placed second.
She has spoken openly about her problems with confidence and self-belief and feels that she is ready to put these issues behind her. She has jumped over 4.50m on five occasions this season and if she can replicate that again, added to a sliver of good fortune, a final berth beckons.
World Ranking: 16th
Prediction: Top 12
Medal Tips: Olympic Champion Jenn Suhr (USA) hasn't quite been as solid this outdoor season as last year and the betting shows it's an open enough field. I've a sneaking suspicion that the old favourite Yelena Isinbayeva (Russia), who is undefeated this year, could triumph in front of the home crowd.
20km Walk
With walking stalwart Olive Loughnane retired, it falls upon Mohill and District's Laura Reynolds to emerge from the shadows and continue to build upon her Olympic experience from last August.
She goes in the 20km walk on Tuesday at 6:35am Irish Time.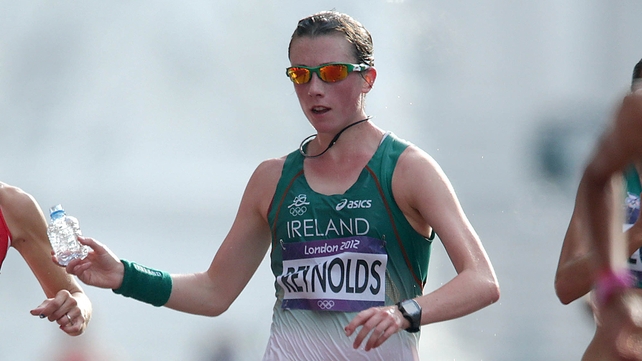 Reynolds was one of the surprise performers in London, fighting hard for an impressive 20th place finish along with a new personal best. So far, 2013 has not been as kind to the 24 year-old, as ill-health has greatly hampered her progress, a series of chest infections being the culprit.
She failed to finish at the European Cup in Slovakia and her sixth place finish at the World Student Games was the most she could have expected as a relapse of her illness occurred on the eve of the championships. Having finally shaken her sickness issues, Reynolds' form in training has improved greatly, leading her coach, Olympian Colin Griffin, feeling hopeful for a top-16 finish if the conditions are right.
While this may seem overly optimistic, Reynolds always manages to bring that warrior spirit and should be thereabouts for a top-20 finish come Tuesday lunchtime.
Prediction: Top 20
Medal Tips: Russia's Elena Lashmanova is the strong favourite and enters the race as the world record holder and Olympic champion.
800m
Newbridge AC's Rose-Anne Galligan will be the final Irish athlete to enter the arena in the women's 800m heats on Thursday at 6:55am Irish Time.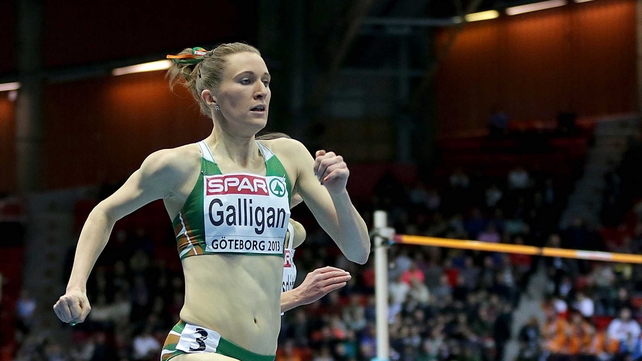 Galligan has had a somewhat of a rebirth on the international scene in 2013 after some tough years of middling results. After a promising indoor season, her outdoor schedule is best described as hectic but despite the potential for overracing, she has saved her best form for last, with a new national record (striking Sonia O'Sullivan's name from the record books in the process) of 2:00.58 at the recent London Diamond League meeting just a few weeks ago.
Similar to Paul Robinson, Galligan will need an element of luck to go through, with a quick early pace suiting her strengths more so than a kicker's race. Galligan could be blessed, as female 800m runners are far less liable than their male counterparts to sit around and admire each other, preferring to run with courage and a strong, honest tempo from the get-go.
Galligan always enters championships high on confidence and low on fear and as such I think she might just swing a surprise and make the semi-finals.
World Ranking: 44th
Prediction: Semi-final
Medal Tips: Russia's Marya Savinova sits as favourite but has raced sparingly this season, leading me to suggest that Brenda Martinez (USA) is the best shot for the gold.