By Thomas Chamney
A look ahead to the World Athletics Championships in Moscow - with a focus on the Irish athletes and the events in which they will be competing over the next week.
Men's 800m
First up into the white heat of the Lushzniki Stadium are UCD AC's Mark English and St. Coca's Paul Robinson. They go in the heats of the men's 800m on Saturday at 9.20am Irish time.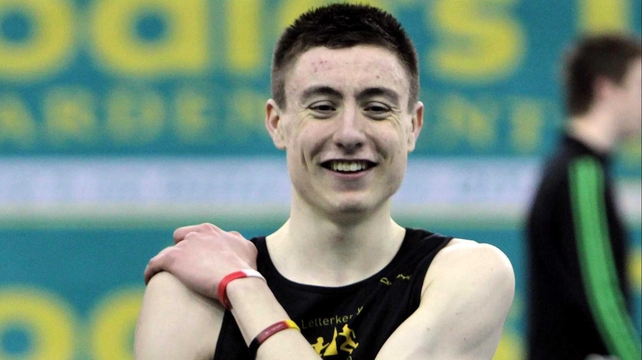 For Mark English, this will be the first in a what should be long line of major championships to come. He is arguably the most naturally gifted runner in the history of Irish athletics and has rounded himself into superb form of late after a disappointing showing at the European under-23 Championships in Ostrava earlier in the season.
Santry will never be the same again after he blasted his way to victory at the Morton Games, clocking a stadium record 1:45.32 in the process. More came a week later when he posted the second fastest time in Irish history, clocking 1:44.84 to come 6th at the prestigious London Diamond League.
These two performances alone mean that English must have expectations of making the semi-finals in Moscow and his ranking suggests that if he produces anything close to his best that this will be his reward. He is a supremely confident individual, even stating publicly he believes he can match the times run by the great Seb Coe.
While we may have to wait a year or two more to see if he is right, Moscow should prove to be a happy learning ground for the 20 year old as he begins the journey to the top table of world athletics.
World Ranking: 28th
Prediction: Semi-Final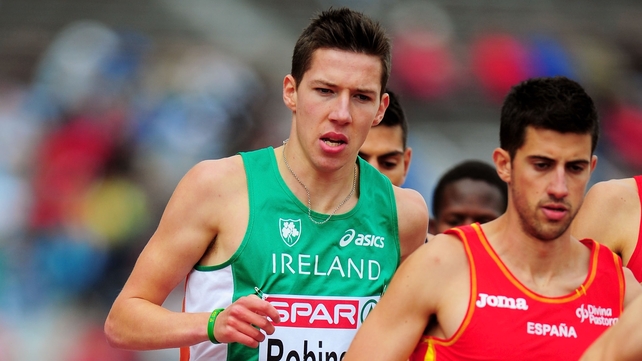 Paul Robinson, better known as a miler, comes into these championships on the back of a strong 'B' standard performance from the Morton Games when he posted a massive personal best of 1:45.86.
With the help of a strong support team, including coach Robert Denmead and agent Nic Bideau (Sonia O'Sullivan's husband) Robinson has shown that his career is continuing on its gradual upward curve.
While he may find the proceedings under the Russian morning sun tough, he possesses a strong kick and has an astute tactical brain. However, with the nature of championship running, he will require a slice of luck to make it beyond the first round.
If any rub of the green comes his way, watch for him to pounce. A semi-final berth would be a momentous achievement for an athlete who will ultimately make his mark at the global level over the 1500m in years to come.
World Ranking: 58th
Prediction: First-Round.
Medal Tips: With Olympic champ David Rudisha out with injury, Ethiopia's Mohammed Aman is slight favourite but American Nick Symmonds offers compelling value at 7/1.
Men's 400m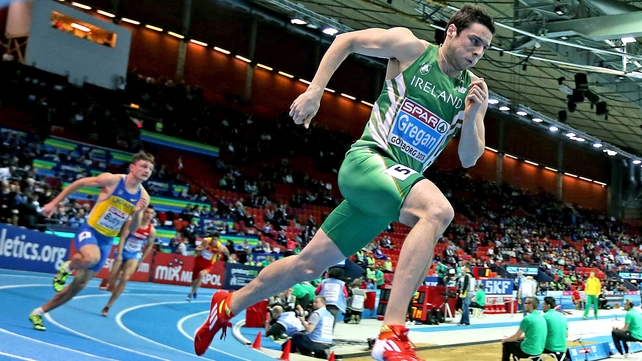 Brian Gregan (Clonliffle Harriers) takes up the mantle left behind by Irish athletics titan David Gillick by making his first appearance on the global senior stage in the men's 400m on Sunday 11 August at 9:05am Irish time.
Gregan has been struggling with an apparent glute injury for the last number of weeks and enters these championships with somewhat of a cloud hanging over his recent form. Electric in the early season, Gregan won six out of his first seven races but his initial successes came to a juddering halt with a 5th place finish at the World Student Games in Kazan when he himself would have been hoping for better.
If he is to make an impact inside the Luzhniki cauldron he quickly needs to rediscover that early season form. A formidable task that might be, but the 23-year-old Tallaght star has looked mightily impressive at times this year.
Any semblance of the athlete who dominated the opposition while winning the European Team Championships in Santry back in June would mean a semi-final spot and I have a sneaking suspicion Gregan will step up to the mark.
World Ranking: 47th
Prediction: Semi-Final
Medal Tips: Look no further than Grenada's Kirani James. Dominant all season on the circuit, James will add a world title to his Olympic crown of 12 months ago. Kevin Borlee of Belgium would be a smart punt for each way value at 40/1.
Men's 50km Walk
The hard men of Irish athletics, Rob Heffernan (Togher AC) and Brendan Boyce (Letterkenny AC), will face the war of attrition that is the Men's 50k Walk on Wednesday 14 August at 6:30am Irish time.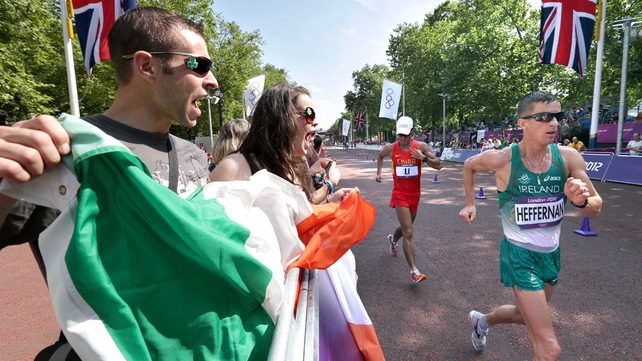 Rob Heffernan represents our only real medal chance in Moscow and all the indications point towards the charismatic Corkonian being primed to take that final step onto the podium of a major championship. Reports from inside his camp, as well as photographs circulating on social media of the 35-year-old without his shirt on, lead me to believe that he is in the shape of his life.
He has chosen to focus solely on the 50km, foregoing the 20km event, a decision that indicates his belief that there is bounty to be had from the longer event alone.
But he will have it all to do as he faces a teak tough challenge from the Russian juggernaut of Rhyzov, Andronov, Noskov and Olympic champion Kirdyapkin as well as French powerhouse Yohan Diniz.
The conditions in Moscow will be brutally tough, with both intense heat and excessive humidity coming into play. There is no event in world sport that pinpoints weakness quite like the 50km walk, and Rob Heffernan doesn't have many of those, which leads me to believe that 2013 will be his year and a medal will be his.
Prediction: 2nd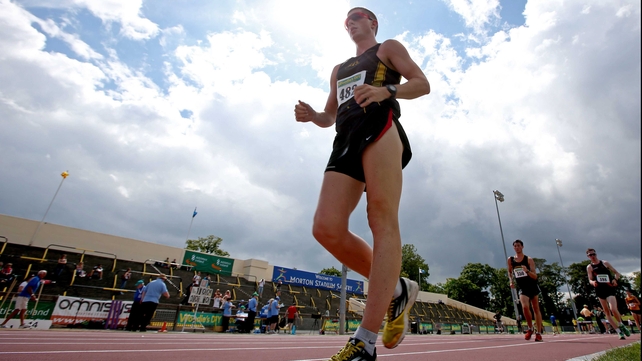 For 26-year old Brendan Boyce, this will be the continuation of his rise to prominence that began at last year's Olympics where he finished a credible 29th.
His form this year as been strong as Rob Heffernan himself took over as Boyce's coach. A personal best of the shorter 20km event (as well as three other non-championship distances) has proven that this decision was a smart one and for Moscow to be considered a success for the Millford man, a top 20 finish must be the goal.
Prediction: Top 20
Medal Tips: With the art of racewalking holding such a hold on Russian hearts, Sergei Kirdyapkin should prove just about too strong for our own Rob Heffernan.
Men's Marathon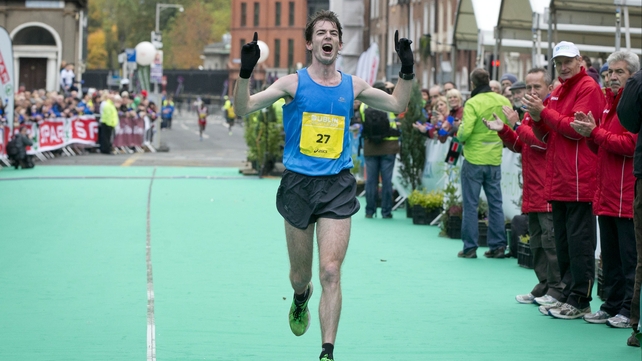 Last on deck for our men's team is Paul Pollock of Annadale Striders in the Men's Marathon on Saturday 17 August at 1:30pm Irish time.
Hailing from County Down, Pollock is a full time doctor at Belfast's Royal Victoria Hospital and earned his selection courtesy of a B standard performance of 2:16.30 from last year's Dublin Marathon.
With only two marathon finishes to his name, Pollock's experience locker looks rather threadbare and I would have fears over his ability to handle the grueling conditions that await him on the streets of Moscow.
However given the nature of the marathon, where athletes tend to reach their peak much later in life, as well as the unpredictability of the race itself he could yet spring a surprise.
And that surprise would be a top 40 finish. A result along those lines would show Pollock has the potential to progress further with the event.
World Ranking: 436
Prediction: Top 40
Medal Tips: The marathon remains one of the hardest events to predict at major championships. Outside of firing darts at the starting list or keeping your money in your pocket, look to Ethiopian Lelisa Desisa who defeated most of the Kenyan team for these championships when winning the Dubai Marathon in January and backed that fine run up with a win at the Boston Marathon, results that indicate he can handle a myriad of paces as well as tough conditions.