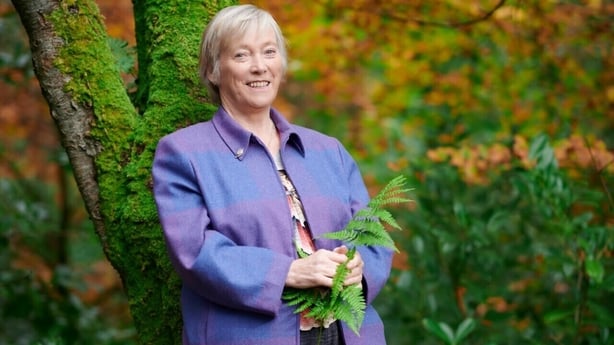 PRESENTER: Éanna Ní Lamhna
LOCATION: Vandeleur Woods, Kilrush, Co Clare
We head west to Co. Clare where we find regular MOONEY GOES WILD panelist – Biologist and Environmental Constultant Éanna Ní Lamhna.
LOCATION: Vandeleur woods in Kilrush Co Clare. This is mixed woodland with birch, beech hazel and spruce trees. A small river runs through it. At the moment as the canopy is not closed the ground underneath is carpeted with flowers such as primroses, blubells, celandine, anemones and lords and ladies. There are paths through this wood and it is greatly beloved of the locals.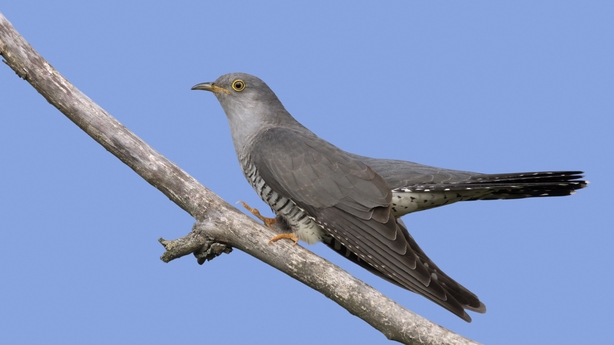 Common cuckoo (Cuculus canorus) male perched in tree against blue sky. (Photo by: Sven-Erik Arndt/Arterra/Universal Images Group via Getty Images)
TARGET SPECIES: robin, wren, thrush, blackcap, chiff chaff, wood warblers, wood pigeon chaffinch, blue, coal and great tits, rooks and with luck the cuckoo as he has just this week arrived in these parts.