Mooney Goes Wild, Sunday August 21st 2016
***MOONEY GOES WILD NOMINATED FOR ROSE D'OR AWARD!!***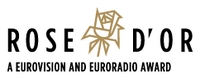 The prestigious annual Rose D'Or Awards (now in their 55th year) honour the very best of international radio, TV and online entertainment programmes, and they will take place later this year. Over 400 programmes from more than 130 broadcasters and production companies in 33 different countries were submitted for this year's Rose d'Or awards. For the first time, a new competition category, 'Radio Event Of The Year' was created. We entered European Dawn Chorus in this category, and we're absolutely delighted to let you know that we're one of the final nominees!! And another programme from the Mooney team, called A Very Merry Mooney Tunes, has been shortlisted in the Radio - Music Show category! Click here to read more about the 2016 Rose D'Or Finalists, and click here to relive - and re-listen to - all the beautiful Dawn Chorus birdsong from right across Europe.
***To visit The Mooney Show website, click here!***
Facebook: www.facebook.com/rtenature
Twitter: @naturerte
Wildlife Of Dublin Bay
If you're looking for something entirely different to do this summer, why not explore the world of wildlife. Even if you're living in the city, there's a whole wealth of flora and fauna waiting to be discovered right on your doorstep. In our capital city, taking a cruise around Dublin Bay is one of the ways you can experience this. From gannets on Ireland's Eye, to seals on Lambay Island and regular sightings of porpoises, not to mention the occasional dolphin.
Ireland's Eye is a small uninhabited island just outside Howth harbour. Its most spectacular feature is the huge freestanding rock called "the Stack" which plays host to thousands of seabirds, including puffins. Lambay Island is the largest island off the east coast. It has more than 50,000 guillemots and many grey seals can be found there also.
To experience all of this and more, there are a variety of guided trips to choose from. Recently Mooney Goes Wild reporter Terry Flanagan headed off to Dun Laoghaire, to board the St Bridget and enjoy a day out on the 'Biosphere Discovery Tour'...
For more information on the Biosphere Discovery Tour, visit http://www.dublinbaycruises.com/news/dublin-bay-biosphere-discovery-tours/, and for more information on the Biosphere itself, visit http://www.dublinbaybiosphere.ie/news/biosphere-discovery-tours. To book one of the Dublin Bay Cruises, e-mail booking@dublinbaycruises.com.
***COMPETITION TIME!***
For those who would love to take this unique trip and experience all this wonderful wildlife, just a stone's throw from our capital city, Dublin Bay Cruises is offering five sets of four tickets to our listeners for the Biosphere cruise, or any other Dublin Bay cruise offered by the company!**
To be in with a chance of winning this super prize, all you have to do is listen carefully to Terry's report, then answer the following question:
What is the Irish for 'jellyfish'?
E-mail your name and answer to mooney@rte.ie. Please note that close of receipt for entries is Wednesday, August 24th at 9am.
Terms And Conditions
All children (under 16) must be accompanied by an adult.
**The tickets must be used by Friday, September 30th 2016, or are deemed null and void.
Faithful Fairy-Wrens
The issue of fidelity in relationships is something which preoccupies humans, but in the world of birds it can be a significant issue too. How do you deal with a straying partner? How do you scare off unwelcome interlopers? Should you react aggressively to intruders, or perhaps use more artful means? A new study of the red-backed fairy-wren, a highly promiscuous species, shows that violence towards unwelcome intruders achieves nothing - and that the pairs which sing together were significantly more likely to stay together.
Red-backed fairy-wren pair singing a duet. Credit: Joseph Welkin
Daniel T. Baldassarre is the ornithologist who conducted the research. He's a National Science Foundation Postdoctoral Fellow in Biology at the University of Miami, from where he recently spoke with our own Dr. Richard Collins...
For more information about Daniel, and his research, visit http://danbaldassarre.weebly.com/, and to read Daniel's paper 'The couple that sings together stays together: duetting, aggression and extra-pair paternity in a promiscuous bird species', visit http://rsbl.royalsocietypublishing.org/content/12/2/20151025.
State Of The World's Plants Report
For the very first time, a global assessment of our world's flora has been carried out. The State of the World's Plants report, compiled by Royal Botanic Gardens in Kew, shows that 2,000 new plant species are discovered each year, and that 1-in-5 species are at risk of extinction. It also tells us that we still have no idea about what's growing in huge areas of the world.
Arquita ancashiana, just one of the new species detailed in the State Of The World's Plants report (photo: https://stateoftheworldsplants.com/)
But why should we care? Well, because our survival depends on it! Plants are fundamental to humankind, and not just in terms of medicine, climate change and supporting the animal world – but also where our food is going to come from, and where it's threatened.
Eimear Nic Lughadha leads the Conservation Assessment and Analysis team at the Royal Botanic Gardens, Kew in the UK. She played a key role in the compilation of data for this groundbreaking report and Eanna ni Lamhna has been speaking with her...
For more information, and to download the report, visit https://stateoftheworldsplants.com/.
Hedgerows: It is an offence to 'cut, grub, burn or otherwise destroy hedgerows on uncultivated land during the nesting season from 1 March to 31 August, subject to certain exceptions'. For more information, click here.
UPDATE: February 29th 2016 - Press Release From BirdWatch Ireland:
Putting the record straight: Dates for burning and hedge-cutting have NOT changed
BirdWatch Ireland, Ireland's largest conservation charity, is very concerned about misinformation that is currently circulating regarding the dates within which the burning of vegetation and cutting of hedges is permitted. It would like to remind landowners that all burning and cutting must cease on 29th February this year and that burning and cutting remains prohibited from 1st March to 31st August.
Despite attempts by the Minister for Arts, Heritage and the Gaeltacht, Heather Humphreys T.D., to change the laws regulating these dates by introducing the Heritage Bill 2016 earlier this year, it is important to note that the proposed date changes were ultimately NOT made. This is because the bill failed to pass through both houses of the Oireachtas before the recent dissolution of the Dáil in advance of the general election.
The laws in place governing the dates for hedge-cutting and upland burning therefore remain unchanged. The period within which cutting and burning is prohibited are set down in Section 40 of the Wildlife Act 1976 (as amended in 2000), which states that:
(a) It shall be an offence for a person to cut, grub, burn or otherwise destroy, during the period beginning on the 1st day of March and ending on the 31st day of August in any year, any vegetation growing on any land not then cultivated.
(b) It shall be an offence for a person to cut, grub, burn or otherwise destroy any vegetation growing in any hedge or ditch during the period mentioned in paragraph (a) of this subsection (above).
The existing law provides exemptions for road safety and other circumstances and should be read carefully to ensure compliance.
Section 40 of the Wildlife Act exists to protect nesting birds. Many of our upland bird species are in decline and are in danger of extinction in Ireland; amongst them is the Curlew, which has declined by 80%. Many birds which nest in hedgerows into August are also in serious decline, including the endangered Yellowhammer. The changes to the cutting and burning dates which had been proposed in the now-defunct Heritage Bill 2016 would have caused serious impacts to these birds. A petition launched by BirdWatch Ireland in conjunction with several other national conservation organisations to stop these changes attracted more than 16,200 signatures and rising.
BirdWatch Ireland would also like to advise members of the public that if they see hedges being cut or fires in the uplands on or after 1st March, such activity could be illegal. In such cases, we would encourage people to contact the National Parks and Wildlife Service (www.npws.ie) to report such activity.
BirdWatch Ireland warmly welcomes the demise of the Heritage Bill 2016 and sincerely hopes that any future administration will consider the importance of Ireland's natural heritage and will not attempt to reintroduce such a flawed and damaging piece of legislation.
To contact your local wildlife ranger, click here for contact details. To read the Wildlife (Amendment) Act 2000, click here.
IMPORTANT NOTICE
Please DO NOT send any live, dead or skeletal remains of any creature whatsoever to Mooney Goes Wild.
If you find an injured animal or bird, please contact the National Parks & Wildlife Service on 1890 20 20 21, or BirdWatch Ireland, on 01 281-9878, or visit www.irishwildlifematters.ie