Mooney Goes Wild, Sunday July 24th 2016
***MOONEY GOES WILD NOMINATED FOR ROSE D'OR AWARD!!***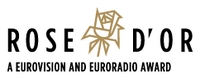 The prestigious annual Rose D'Or Awards (now in their 55th year) honour the very best of international radio, TV and online entertainment programmes, and they will take place later this year. Over 400 programmes from more than 130 broadcasters and production companies in 33 different countries were submitted for this year's Rose d'Or awards. For the first time, a new competition category, 'Radio Event Of The Year' was created. We entered European Dawn Chorus in this category, and we're absolutely delighted to let you know that we're one of the final nominees!! And another programme from the Mooney team, called A Very Merry Mooney Tunes, has been shortlisted in the Radio - Music Show category! Click here to read more about the 2016 Rose D'Or Finalists, and click here to relive - and re-listen to - all the beautiful Dawn Chorus birdsong from right across Europe.
***To visit The Mooney Show website, click here!***
Facebook: www.facebook.com/rtenature
Twitter: @naturerte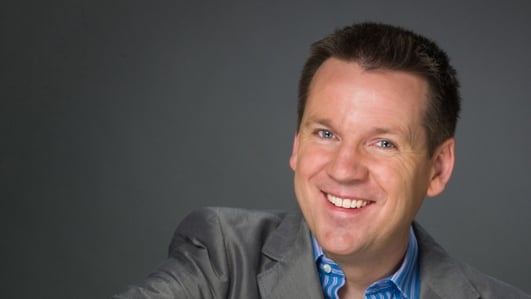 On Mooney Goes Wild tonight...
We find out about new research that explores why the colour of birds' feathers never fades. Terry Flanagan hears about the threat that wildfires are posing to both our landscape AND our wildlife - and the moves being made to fight such fires. And Eanna ni Lamhna meets the Galway scientist who's studying the use of spider venom as a way of combating cancer...
Why Feathers Never Fade
Without the many species of birds which populate our towns and countryside, the world would be a much less colourful place. From the humble robin redbreast to proud peacock, to the exotic species of the Caribbean, birds and their colourful plumage have been an inspiration in art, literature and of song.
Peacock Feathers; photo by Sinéad Renshaw
Ornithologist Eric Dempsey (http://birdsireland.com/) has a particular interest in the subject of colour and birds, as he tells Derek...
Birds sporting colourful plumage are fascinating in all sorts of ways, and one really intriguing area of recent research seeks to examine why the colour of their feathers never fades. Do you remember discovering your first grey hair? Maybe it was some years ago, maybe you're lucky and you still haven't found it. Well, birds never experience that unwelcome moment! Their coat of many colours doesn't fade in the wash or in direct sunlight. So guess what? Our fashion and paint industries are closely studying bird feathers, so that they can learn to mimic their colouring, and keep clothes and paints brighter and fresher for longer.
Eurasian Jay; photo by Luc Viatour / www.Lucnix.be
Dr. Richard Collins recently spoke to Dr. Andrew Parnell of the Physics and Astronomy Department at the University of Sheffield, about his exciting research in this field, which focused on the feathers of the Eurasian Jay (Garrulus glandarius). To read more about this, visit click here, or to read Dr. Parnell's report 'Spatially modulated structural colour in bird feathers', visit http://www.nature.com/articles/srep18317.
Irish Upland Wildfires
There can be nothing quite as terrifying as the sight of an uncontrolled wall of fire, burning ferociously as it's whipped mercilessly by the wind, consuming all before it and relentlessly destroying everything in its path. At any given time, there are wildfires burning all over the world. One of the worst in recent times was the Fort McMurray wildfire in Canada's Saskatchewan province.
As in other parts of the world, upland fires appear to be becoming more common in Ireland and they're causing tremendous damage to both our wildlife and our landscape. During a ten-day period in April alone this year, the Irish Wildlife Trust (www.iwt.ie) received reports of 19 separate wildfires, and eleven of these were in areas protected for nature conservation.
Upland Fire; picture by Norman McCloskey - http://www.normanmccloskey.com/
All fires between March and August are illegal under the Wildlife Act; nevertheless, fires are becoming something of an annual feature in certain upland areas. The Trust is actively monitoring wildfires and is asking the public to report any they come across. Our reporter, Terry Flanagan, met up with the IWT Campaign Officer, Pádraic Fogarty, to see what damage is occurring, especially during the bird breeding season...
If you ever detect a wildfire in Ireland, you should telephone the Emergency services on 112 and give the operator the location of the fire. Do not tackle the fire yourself, check on elderly or vulnerable neighbours and assist the emergency services by keeping access clear at all times. To find out more about management of fires in Ireland, visit www.agriculture.gov.ie/forestservice/firemanagement.
Spider Venom And Cancer
What's the first thing that comes to mind when you think of spiders? Maybe a fearful childhood memory, an unwelcome visitor in the night while holidaying somewhere exotic or maybe dusty old cobwebs in the attic? For most of us spiders provoke uneasy feelings – but that may be about to change.
Left: Dr. Michel Dugon with a Chaco Golden knee tarantula (from Paraguay) on his chest; Right: an adult female Steatoda nobilis (False Black Widows) collected in Dublin
A scientist at NUI Galway is studying the use of spider venom as a way to knock out cancer cells and his particular focus is the false black widow spider. Dr Michel Dugon, who's originally from Alsace in France, is an Irish Research Council Fellow in botany, and zoology lecturer in the school of natural sciences.
Éanna Ní Lamhna recently caught up with Michel outside the Natural History Museum in Dublin, where she found him closing examining the railings in front of the building... To find out more about Dr. Dugon's research, click here. Yellow Bird
Harry Belafonte
0:57