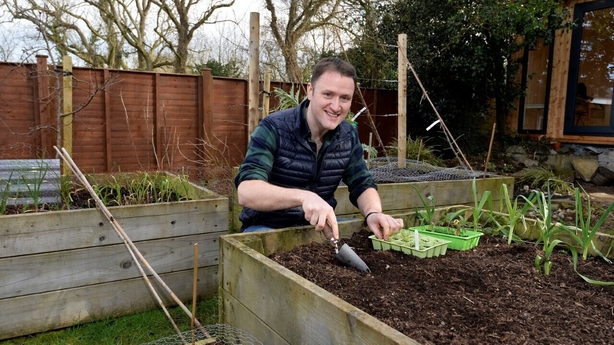 PRESENTER: David Maxwell CONTRIBUTOR: Ann-Marie McDevitt
LOCATION: Portmore Lough Nature Reserve
David Maxwell is the presenter of Gardeners' Corner on BBC Radio Ulster. Spending so much time in the outdoors has given him a love and appreciation for the birdlife that visit our gardens, parks, fields, hills and coastlines. He's at Portmore Lough Nature Reserve in Co. Antrim with Anne-Marie McDevitt of the RSPB.
LOCATION: This lowland, wet-grassland reserve boasts an open view across the Lough that takes in the wider landscape. It's a family-friendly, quiet retreat with seasonal wildlife spectacles - butterflies, dragonflies and damselflies in summer; greylag geese, whooper swans and thousands of ducks in winter.
Portmore Lough is a fantastic place to visit at any time of year. provide a home for a wide variety of wildlife. In spring, lapwing can be seen displaying over the wet grassland, whilst skylarks sing from high overhead. Butterflies and dragonflies dart along the path to the hide, and ragged robin and loosestrifes in the meadows in summer. The raucous noise of the common tern colony can be heard from the lough, as the terns busy themselves raising their young on the nesting rafts.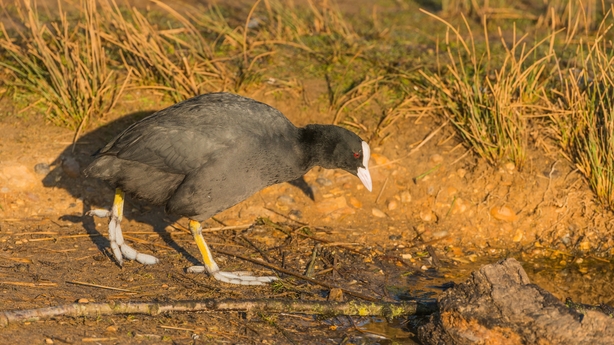 Coots are medium-sized water birds that are members of the rail family - Photo - Getty
TARGET SPECIES: Robin, Wren, Chaffinch, Tree sparrow, Chiffchaff, Great tit, Blue tit, Coal tit, Possibly long-tailed tits, Dunnock, Blackbird, Song thrush, Willow warbler, Sedge warbler, Blackcap, Lapwing, Gulls, Greylag geese, Coot, Snipe.