The Association of Catholic Priests has welcomed Pope Francis's new guidance on transgender people as "very positive" and an important step for the Catholic Church.
A document signed by Pope Francis has confirmed that trans people can be baptised as Catholics, become godparents and be witnesses at wedding ceremonies.
The document was written in response to a letter submitted by Brazilian Bishop José Negri, which had questions about the possible participation in baptism and weddings by transexual people.
The response said that if it did not cause scandal or confusion among other Catholics, "a transsexual - even one who has undergone hormone treatment and gender reassignment surgery - may receive baptism under the same conditions as other faithful".
The letter also asked whether transgender or other LGBTQ+ people could be witnesses at Catholic weddings.
The Vatican's Dicastery for the Doctrine of the Faith said there was nothing in the universal canonical legislation that prohibited either party serving as a witness at a Catholic marriage.
When it came to baptisms, "pastoral prudence" was advised. Bishop Negri also asked if children of same-sex couples or those born through surrogacy could be baptised in a Catholic ceremony.
For the child of a same-sex couple to be baptised, there had to be "a well-founded hope that it would be educated in the Catholic religion", according to the response.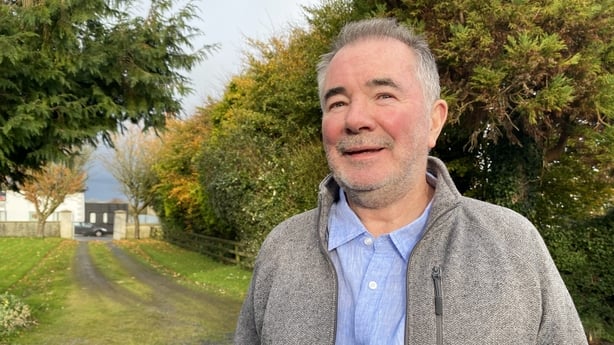 Fr Roy Donovan of the ACP described the statement as "an extravagant welcome" by Pope Francis for transgender people. "We hope, I suppose, that we all take his example and give people a full welcome and full inclusiveness in the sacramental, pastoral life of the church," he said.
"I'm not happy about the word scandal, I think it's a bit negative, as if they're more concerned about that than they are about integrating trans people into the church fully," Fr Donovan said.
"But it's a very good step. There's a lot more that can be done and I think the statement shows that the church can change its mind and change its practices and policies, and that's good. It's very, very positive."
He said Pope Francis's move is a "pastorally-focused" approach.
"Now, a lot of the teachings the church has at the moment, especially on gay people, on sexuality, they need to be updated. If they could change their minds on a lot of other areas I think there's room for a lot more change, at the doctrinal level, teaching level, that needs to be updated.
"Pope Francis is stressing a pastoral approach at the moment and that's very, very positive."
Last month, in a separate response to concerned bishops regarding his openness to the LGBTQ+ community, the Pope envisioned priests, on a case-by-case basis, blessing same-sex couples.
Argentinian Archbishop Víctor Manuel Fernández, who co-signed the latest document with Pope Francis, is the new prefect of the Vatican's Dicastery for the Doctrine of the Faith.
The body is responsible for promoting and defending Catholic doctrine. Pope Francis has said on numerous occasions that he wants to see a more inclusive church.
Additional reporting Conor Kane