Smoke from Canadian wildfires has darkened skies in Greenland's west, said residents of the Arctic island who are hundreds of kilometres from Canada's coast.
Canada has experienced its worst ever wildfire season this year, with every one of its 13 provinces and territories affected, and thousands of people evacuated.
Researcher Caroline Bouchard, who lives on the west coast of Greenland, described the atmosphere as "apocalyptic".
"On Monday, it was like the sun never rose," she said from Greenland's capital Nuuk, adding that she had been able to smell the smoke.
Images on social media showed a dark sky in parts of Greenland, covered in thick haze.
Ash particles from the Canadian fires were also detected in Norway in June, having travelled all the way across the Atlantic Ocean.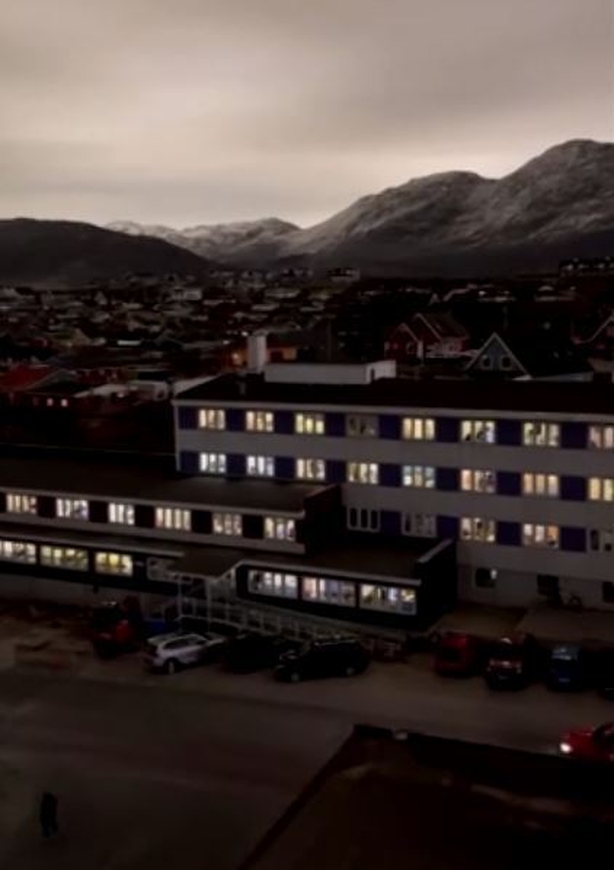 Ms Bouchard said it was the first time smoke has spread like this in Greenland since the Canadian fires began.
"In summer, we experienced some beautiful red sunsets due to some ash particles in the air, but there was neither a smell nor a dark cloud," she said.
Police said on Facebook that they believe winds brought smoke from the Canadian fires to the west coast of Greenland.
More than 15 million hectares (37 million acres) of Canadian land has now burned, an area larger than Greece. That is more than double the previous record.
In all, 200,000 people have been asked to leave their homes. Experts say global warming has aggravated the conditions that favour wildfires.