Two toddlers seriously injured in a knife attack by a man in the French mountain town of Annecy are in a stable condition and doctors are optimistic for their recovery, President Emmanuel Macron has said.
Well-wishers laid flowers today at the playground where the suspect - said by the government to be a 31-year-old Syrian refugee - struck yesterday morning, apparently targetting young children.
A shocked nation paid tribute to a modern-day pilgrim on a walking tour of France's cathedrals who tried to block the assailant and then gave chase.
The management and philosophy student has identified himself only as Henri.
Four children - aged between 22 and 36 months - and two pensioners were injured in the attack.
President Macron, who has called the attack an "act of absolute cowardice", visited the hospital in Grenoble where three of the four children are being treated before heading to nearby Annecy.
"The doctors are very confident," he told police and paramedics who responded to the aftermath of the attack. He also thanked the emergency responders.
Among the children injured are a British girl on holiday in the area with her family and a Dutch national.
One of the two pensioners caught up in the attack said he had been sitting on a park bench when the attacker approached on the run.
"He probably wanted to create one more victim," Youssouf, who asked to withhold his family name, added.
A video, taken by a bystander and verified by Reuters, shows the assailant jump a low wall into a playground and repeatedly lunge at a child in a buggy, pushing aside a woman who tried to fend him off.
A mass will be held in Annecy Cathedral in tribute to the victims and their families this evening, church authorities said.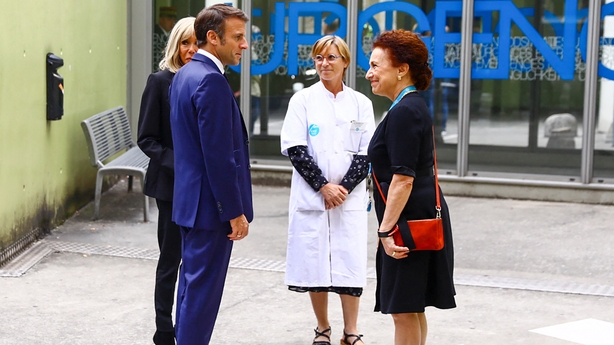 Annecy Prosecutor Line Bonnet-Mathis said she was extending the suspect's custody for further interrogation.
She has said there was no indication that terrorism was the motivation and that the suspect was under investigation for attempted murder.
Police have arrested a 31-year old Syrian national who was granted asylum in Sweden ten years ago, Prime Minister Elisabeth Borne confirmed.
He had entered France legally, she said, and was carrying Swedish identity documents and a Swedish driving licence.
Sweden and France are both members of the Schengen Area, the world's largest passport-free zone which allows the unrestricted movement of people between 26 European countries.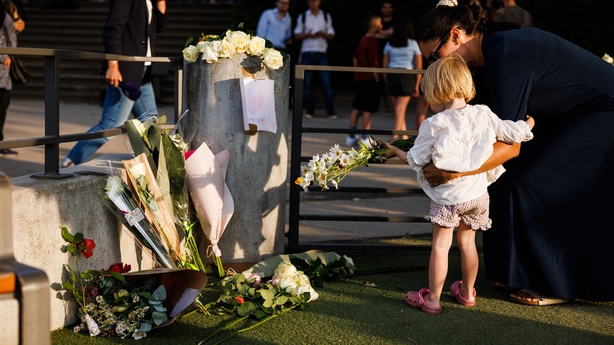 The attack has laid bare the tensions between Europe's free movement rights and the pressure governments in countries such as France and Italy are coming under from voters to toughen immigration laws as societies shift rightwards politically.
Interior Minister Gerald Darmanin said that the suspect had no police record in France, was homeless and had been questioned by police on Sunday as he was washing himself in Annecy lake.
It was "a troubling coincidence" that just four days before the attack the assailant's demand for asylum in France had been rejected, the minister said.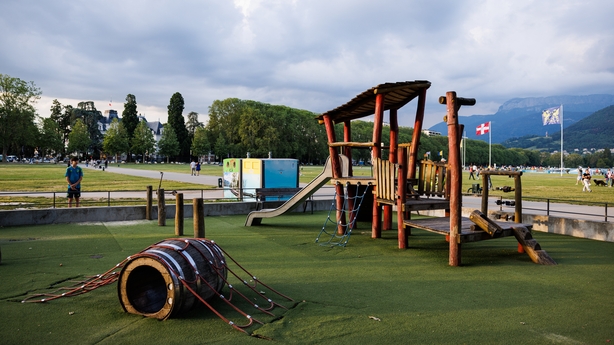 France has suffered a series of attacks in the last decade or so, most of them by Islamic extremists.
Most recently, the beheading of a teacher in broad daylight in 2020 near his school in a Paris suburb by a radicalised Chechen refugee led to shock and grief, as well as a national debate about the influence of radical Islam in deprived areas.