A military court in Lebanon has charged five men who are members of the Hezbollah militia with the killing of Irish peacekeeper Private Seán Rooney last year.
Pte Rooney died after the vehicle in which he was travelling was attacked near the village of al-Aqbiya, in southern Lebanon, on 14 December.
Today, a 30-page indictment from a Lebanese military court disclosed that five men face trial on "voluntary homicide".
It says they have all been referred to the military court for trial.
The indictment says five people "formed a criminal gang and implemented a criminal project" and underlines that the actions are punishable by death under the Lebanese penal code.
Hezbollah, which has both a political and military wing, handed a man over to Lebanese authorities ten days after Pte Rooney was killed.
According to the indictment some of the accused "were heard saying 'we are from Hezbollah,' and calling each other via walkie-talkies".
Of the five people named in the indictment, only one person is in custody.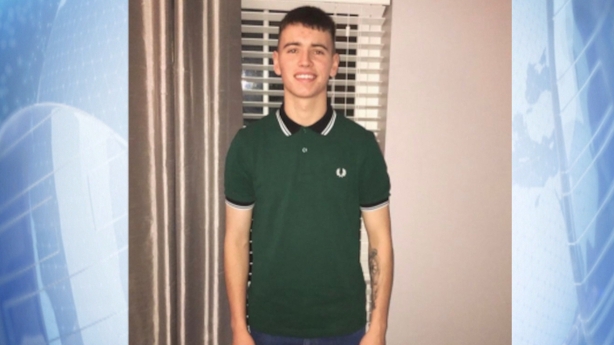 A Department of Defence spokesperson said: "We note reports that a number of individuals have been charged in Lebanon with the death of Private Seán Rooney.
"Given that the matter is before the Lebanese judicial system, we have no further comment at this time."
Pte Rooney's colleague, Trooper Shane Kearney, who was 23 at the time of the attack, was seriously injured in the incident which occurred while they were traveling from southern Lebanon to Beirut international airport.
He was repatriated to Ireland for medical treatment.
UNIFIL and the Irish Defence Forces also conducted separate investigations into what happened.
The United Nations Interim Force In Lebanon or UNIFIL, comprises of some 10,000 peacekeepers.
It has been deployed since 1978 to act as a buffer between Lebanon and Israel, which technically remain in a state of war.
UNIFIL said attacks on men and women serving the cause of peace are serious crimes and can never be tolerated.
In a statement, UNIFIL said: "We are aware that the investigative judge issued an indictment earlier today in the case of the 14 December attack on UNIFIL peacekeepers, in which Private Seán Rooney, a UNIFIL peacekeeper from Ireland was killed.
"This is one important step towards justice and we continue to urge accountability for all perpetrators involved.
"We look forward to justice for Private Rooney, his injured colleagues, and their families.