Iran has been experiencing months of unprecedented protests.
Women are at the forefront of these demonstrations against the Islamic regime's rules.
And it's not just women, it's girls, schoolgirls.
They are fighting against mandatory veiling and in support of equal rights and non-discrimination.
Their slogan - 'Women, Life, Freedom' - has become a rallying cry on the streets.
Women have been leading a fight for justice in Iran for decades.
The dress code is the most visible form of discrimination they have been fighting against, but it is just one aspect of the systemic treatment they face.
But these recent mass anti-government protests follow the death of Mahsa Amini.
The 22-year-old woman died in suspicious circumstances on 16 September 2022 in police custody.
She was arrested after being accused of flouting hijab rules.
Many of the women who demonstrate want to get rid of Iran's strict religious leaders and rules that limit what they can wear or do in public.
Some female demonstrators have removed their hijabs or publicly cut their hair as acts of protest.
This year, the theme for United Nations International Women's Day (IWD) is 'DigitALL: Innovation and technology for gender equality'.
IWD 2023 will explore the impact of the digital gender gap on widening economic and social inequalities.
The Global Gender Gap Index 2022 from the World Economic Forum ranked Iran 143rd out of 146 countries in relation to gender parity.
For reference, no country has achieved full gender parity but Iceland tops the list at 90.8%, while Ireland is 9th on 80.4%.
While the focus of IWD is how a persistent gender gap in digital access keeps women from unlocking technology's full potential, persistent gender gaps in general are increasingly more pressing in countries like Iran.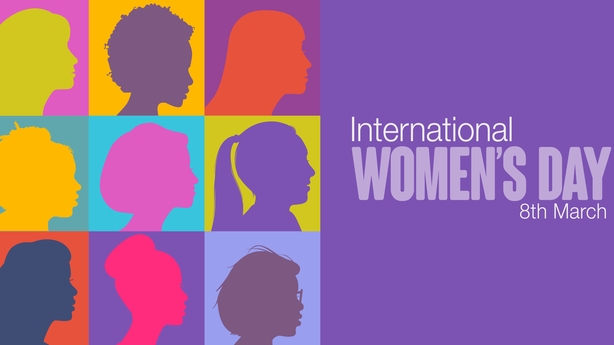 According to the United States Institute of Peace, between 2011 and 2022, women outnumbered men on college and university campuses, yet women in the labour force accounted for only 19% in 2020.
Since November, a month after Mahsa Amini's death, suspected poisonings of schoolgirls have been carried out across Iran.
"Twenty-five provinces and approximately 230 schools have been affected, and more than 5,000 schoolgirls and boys poisoned," Mohammad-Hassan Asafari, a member of the parliamentary fact-finding committee, told the ISNA news agency.
The mystery poisonings have gripped Iran, triggering a wave of anger and demands for action from the authorities.
Iran has made the first arrests in connection with the suspected poisonings, after its Supreme leader Ayatollah Ali Khamenei called for the perpetrators of the "unforgivable crime" to be tracked down "without mercy".
In Washington, President Joe Biden's press secretary called the poisonings shameful.
"The possibility that girls in Iran are being possibly poisoned simply for trying to get an education is shameful, it's unacceptable," Karine Jean-Pierre said at a news briefing.
The White House called for an independent investigation to determine if the poisonings were related to protests, which would make it well within the mandate of the United Nations fact-finding mission on Iran.
Global progress on women's rights is "vanishing before our eyes," UN Secretary-General Antonio Guterres warned.
"Gender equality is growing more distant. On the current track, UN Women puts it 300 years away.
"Women's rights are being abused, threatened, and violated around the world," he added, as he ticked off a litany of crises: maternal mortality, girls ousted from school, caregivers denied work and children forced into early marriage.
"Progress won over decades is vanishing before our eyes," Mr Guterres said.
On a day that is a reminder to everyone worldwide that women play important roles in all parts of society, global communities need to continue looking at ways to support women in Iran who are seeking more freedom.
Additional reporting AFP