Police in England say they want to trace a potential further witness in the search for missing dog walker Nicola Bulley.
The 45-year-old mortgage advisor was last seen on Friday morning at around 9.20am while walking her dog alongside the River Wyre in St Michael's on Wyre in Lancashire.
Lancashire Police have released a CCTV image of a woman walking a white dog, who is believed to have been in St Michael's on Wyre when Ms Bulley disappeared.
Police said there was nothing to suggest any third party involvement, adding the woman was sought as a "witness and nothing more".
She is described as wearing a red and white coat with a fur hood, light-coloured trousers and a light bobble hat.
Police said the woman was walking a small, white dog.
The woman was seen on CCTV at around 8.48am on Allotment Lane, close to where Ms Bulley was last seen and was also seen near to the gate at the end of Allotment Lane.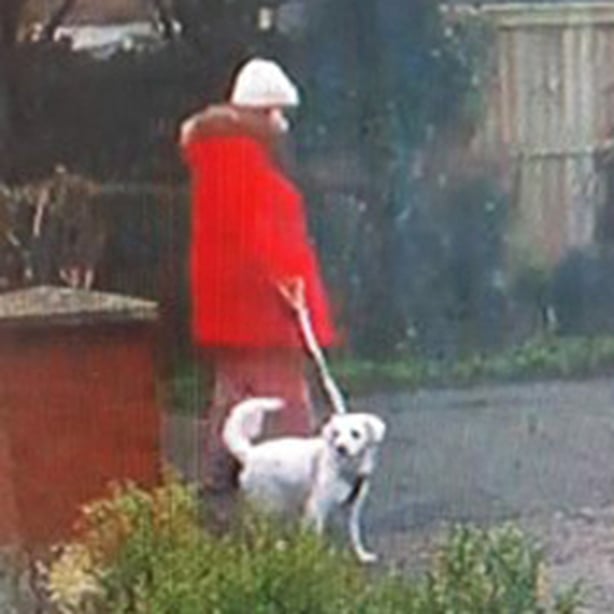 Meanwhile, police divers are searching a river as the search for Ms Bulley enters a seventh day.
Officers from the UK's North West Police Underwater and Marine support unit brought equipment to the banks of the River Wyre, close to a bench where the mobile phone of Ms Bulley was found last Friday morning.
The mother-of-two had been walking her springer spaniel dog, Willow, along the river, leaving the phone, dog leash and harness on the bench and was reportedly on a work call when she vanished.
Flowers left on the bench included a hand-written message: "My thoughts and prayers go out to your family and Willow. Love a fellow dog walker."
Ms Bulley was last seen near the river at around 9.20am last Friday morning, after dropping her daughters, aged six and nine, at the school in the village.
The dog running loose alerted a member of the public and police were called but, despite a huge search, no trace of Ms Bulley has been found.
Today, police divers disappeared under the water, making sweeps of the breadth of the river as more officers with underwater search equipment arrived, while a sizeable gathering of reporters and photographers watched.
Sniffer dogs, drones and a police helicopter have also been used in the search of the river which cuts through farmland.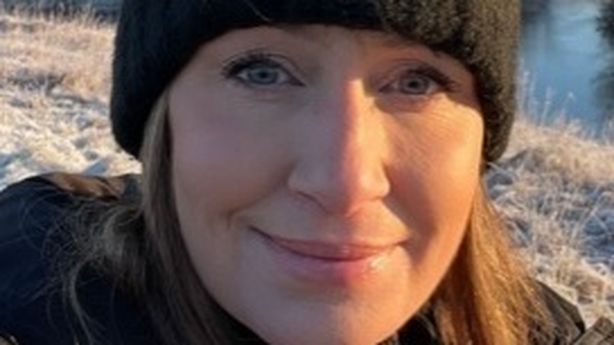 Ms Bulley's two young children believe it is "only a matter of time" until she comes home, their grandfather said.
Speaking to Sky News, Ms Bulley's father Ernie said: "The main thing is that we want to find Nicola, get her back home.
"There are two young children there waiting for their mummy to come back and we want her back obviously also, but if Nicola is out there, if she's watching this, then all we'd like to say is come home, contact the police, contact ourselves and we just want you back.
"And they know that mummy's missing but they know that she's going to be coming home and everyone is looking for her so it's only a matter of time, that they're thinking in their minds, that she's going to walk through that door."
Louise Cunningham, Ms Bulley's sister, added: "Their little minds are trying to process, they don't really understand, none of us understand, to be honest.
"But when there are children involved you just have to carry on, you've got to get through every day and that's all we're trying to do."
Mr Bulley broke down in tears as he said he would "do anything" for his missing daughter.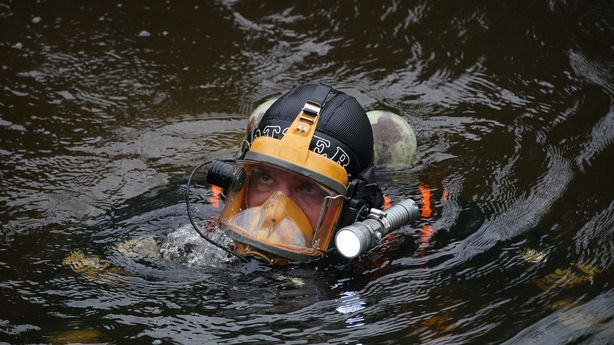 Asked how much he missed his daughter, he began to cry as he told Sky News: "Don't, it's hard... we're such a close knit family.
"We're a close knit family, we'd do anything for any one of us and the children would do the same for us.
"We're getting on in life, and the grandchildren, and our own children, are more and more important to us as we're getting older.
"So, yeah, I just hope she comes home."
Ms Cunningham also urged anyone who may have any information about Ms Bulley's disappearance to come forward, adding "people don't just vanish into thin air".
She said: "Something has got to have been missed. Somebody must know something. People don't just vanish into thin air.
"There has got to be somebody who knows something and all we are asking is, no matter how small or big, if there is anything you remember that doesn't seem right, then please reach out to the police.
"Get in touch and get my sister back."
Police have said they do not believe any other person is involved in the disappearance and are treating the incident as a missing persons' inquiry.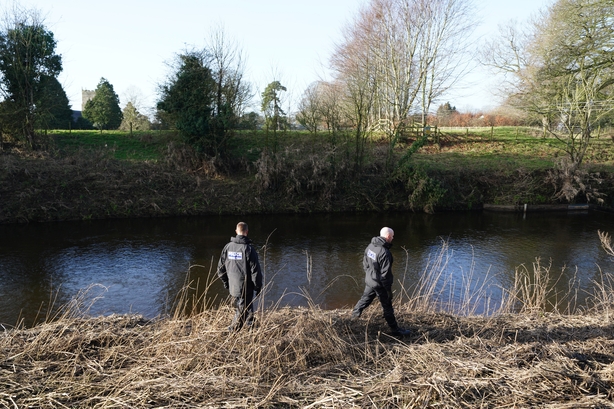 ---
A timeline of Ms Bulley's last known movements has been released by Lancashire Police.
8.43am: Ms Bulley walked along the path by the River Wyre, having dropped her children off at school.
Around 8.50am: A dog walker who knows Ms Bulley saw her walking around the lower field with her dog. Their two dogs interacted briefly before the witness left the field via the river path.
8.53am: Ms Bulley sent an email to her boss.
9.01am: She logged into a Teams call.
Around 9.10am: Somebody who knows Ms Bulley saw her on the upper field walking her dog, Willow. Lancashire Police say they are trying to establish exactly what time this was.
9.30am: The Teams call ended but Ms Bulley stayed logged on.
Around 9.35am: Her mobile phone and dog were found at a bench by the river by another dog walker.