British Prime Minister Rishi Sunak did not reveal any more details about the controversy surrounding the tax affairs of Conservative Party chairman Nadhim Zahawi.
During Prime Minister's Questions in the Commons, Labour leader Keir Starmer asked why he was willing to back the former Chancellor of the Exchequer last week, but had since ordered an inquiry by his ethics adviser.
It is understood that it was the revelation last weekend that the tax settlement made by Mr Zahawi, while chancellor, of nearly £5 million (€5.66 million) contained a penalty, prompting the change of course.
But Mr Sunak was not going into details and he told the opposition leader that he wanted the independent investigation to take its course.
Mr Starmer seized on the opportunity to press home some attacks on Sunak's supposed vulnerabilities.
"We all know why the Prime Minister was reluctant to ask his party chair about family financial affairs and tax avoidance," he said.
This was a reference to the fact that Mr Sunak's multi-millionaire wife had claimed non-domicile status to avoid tax.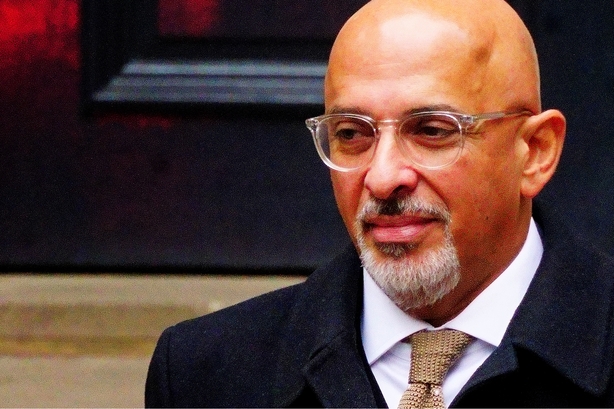 Mr Zahawi had given his parents shares in his polling company YouGov, which were held offshore.
Its understood that the capital gains tax bill was £3.7 million (€4.19 million) less when they were sold because of this, but Mr Zahawi says the tax authorities judged this resulted from carelessness and was not deliberate.
Mr Starmer also ended his questions by claiming Mr Sunak was too weak to sack Mr Zahawi as party chair and minister without portfolio.
It was the same line of attack used to criticise the appointment of Suella Braverman as Home Secretary despite her previous resignation for leaking official documents.
However Rishi Sunak's retort was also familiar. He pointed out that he had resigned on principle when he fundamentally disagreed with his prime minister.
But Mr Starmer, he said, had served under Jeremy Corbyn for "four long years" while "anti-semitism ran rife and when his predecessor sided with our opponents."
"That's what's weak, he has no principles, just petty politics".
The appointment of Richard Sharp as chair of the BBC after he introduced Boris Johnson to financial benefactor was not raised.
Neither was Mr Zahawi's use of legal threats when faced with media questions about his tax affairs.
The libel laws were designed to help people protect their good name, not to stop legitimate questioning on issues of public interest.
But then again the Foreign Secretary James Cleverly said tax affairs are private issues when he was questioned by the Zahawi controversy.