Russia has confirmed that its Soyuz MS-22 capsule was damaged by meteorite and it would launch another Soyuz rocket on 20 February to bring home two cosmonauts and a US astronaut from the International Space Station.
The coolant leak in the original capsule stemmed from a tiny puncture in the external radiator of the Soyuz MS-22, which is currently docked to the ISS and had been due to bring the three crew members back to Earth in March.
"The expedition of Sergey Prokopyev, Dmitry Petelin and Francisco Rubio to the ISS is being extended.
"They will return to Earth on Soyuz MS-23.
"The launch of the Soyuz MS-23 will be on 20 February, 2023 in an unmanned mode," Roskosmos said.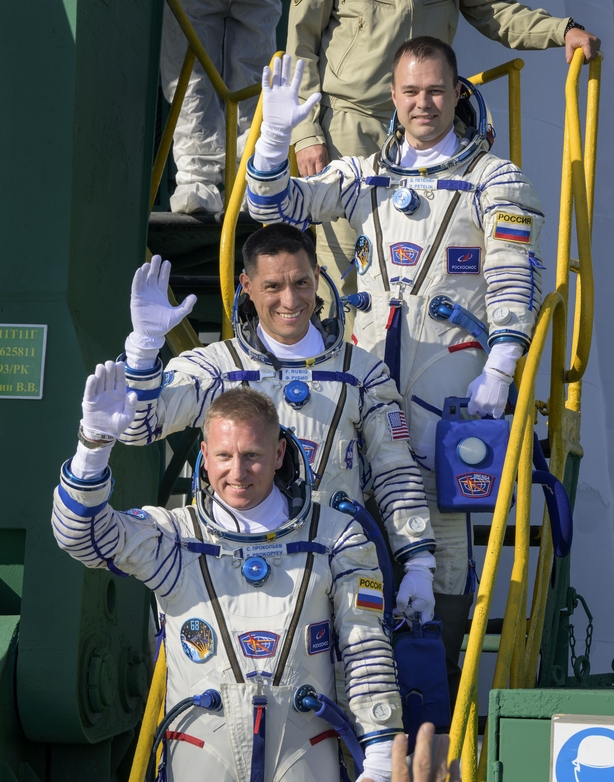 The MS-23 launch had earlier been planned for mid-March. Soyuz MS-22 will descend to Earth without a crew, it said.
Roskosmos said damage to the radiator pipeline occurred as a result of a meteorite.
"The diameter of the hole is less than 1mm," it said.
The incident has disrupted Russia's ISS activities, forcing a suspension of spacewalks by its cosmonauts as officials focus on the leaky capsule, which serves as a lifeboat for the crew.
The leak is also a problem for NASA.
The US agency said last month it was exploring whether SpaceX's Crew Dragon spacecraft could offer an alternative lift home for some ISS crew members, in case Russia was unable to launch another Soyuz.