US President Joe Biden and his Mexican counterpart aim to make progress on strengthening economic integration, combating drug cartels and managing immigration today, even as tensions over Mexico's energy policy weigh on joint cooperation.
Led by President Andres Manuel Lopez Obrador and Foreign Minister Marcelo Ebrard, Mexican officials set out the US-Mexico bilateral agenda after Mr Biden's arrival in Mexico City yesterday evening for a North American leaders' summit.
Mr Lopez Obrador accompanied Mr Biden from the airport to his hotel, and said the two broached issues they would discuss today, including regional economic cooperation and migration.
Our problems at the border didn't arise overnight. And they won't be solved overnight.

But, we can come together to fix this broken system.

We can secure the border and fix the immigration process to be orderly, fair, safe, and humane. pic.twitter.com/dtP6IAJZMR

— President Biden (@POTUS) January 9, 2023
"Integration needs to be strengthened," Mr Lopez Obrador told a news conference, saying he expected to reach "good agreements" with Mr Biden.
Mr Lopez Obrador is hosting Mr Biden and Canadian Prime Minister Justin Trudeau between today and Wednesday for the first summit between the three since late 2021. Mr Trudeau is arriving today, with trilateral leaders' talks due tomorrow.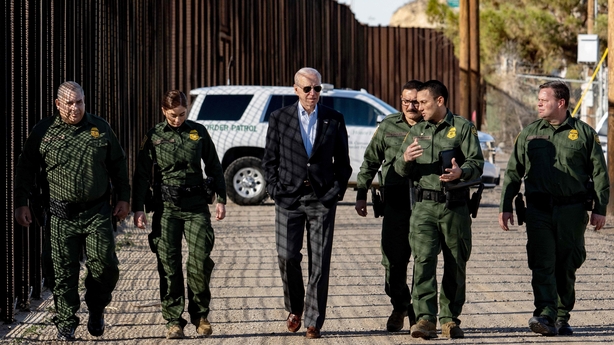 US National security adviser Jake Sullivan said Mr Biden believed he would have "commitments for stronger cooperation" to tackle fentanyl, a synthetic opioid blamed for thousands of US deaths.
Mexican security forces last week arrested a top drug smuggler, Ovidio Guzman, who is sought in the United States.
The three leaders are expected to talk about deepening economic ties, even as disagreements persist over Mr Lopez Obrador's nationalist energy policies which led to Washington and Ottawa launching a formal trade complaint in July.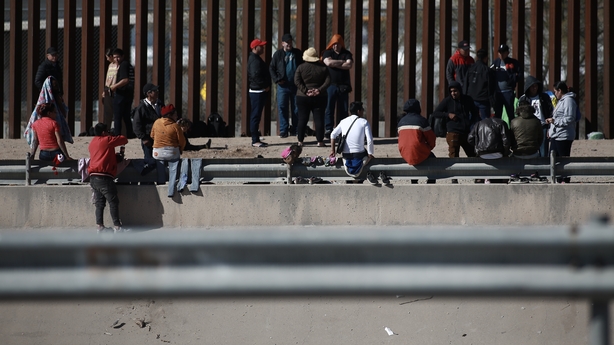 Since the Covid-19 pandemic battered supply chains, policymakers have stepped up calls for firms to relocate business from Asia to beef up the economy covered by the United States-Mexico-Canada (USMCA) regional trade agreement.
Mr Lopez Obrador has also alarmed the United States with a plan to prohibit imports of genetically modified corn. Mexico agreed to delay the ban until 2025, but the issue is likely to surface. The three trading partners have also been at loggerheads over auto rules of origin.
"Trade tensions over automobiles, customs rules, genetically modified corn and Mexico's energy policies are already high and could sharpen," said Jake Colvin, President of the Washington-based National Foreign Trade Council.
"To create a North American corridor to outcompete China, the United States, Canada and Mexico need to be on the same economic page," he added.
Mr Lopez Obrador, a combative leftist, says his energy policy is a matter of national sovereignty, arguing that past governments skewed the market to favour private interests.
The United States and Canada say their firms have been disadvantaged by Mr Lopez Obrador's campaign to give control of the market to his cash-strapped state energy companies, and the row has taken the shine off the outlook for investment.
Mr Trudeau said on Friday he would make the case that resolving the energy dispute would help bring more foreign capital to Mexico, and was confident of making progress.
As part of that drive, Mr Lopez Obrador - who in June snubbed Mr Biden's invitation to the Summit of the Americas in Los Angeles in protest at his exclusion of the leaders of Cuba, Venezuela and Nicaragua - wants to discuss his plan to boost solar power in northern Mexico and secure US financial support for it.
That plan to generate solar power in the northern border state of Sonora would be discussed today, Mexico said.
Mexico has also urged the United States to commit funds to Central America and southern Mexico to boost development and stem migration from what has long been a poor region, and to make it easier for migrants to get US jobs.