The head of the professional football players' union, Stephen McGuinness, has said that the legacy of the World Cup in Qatar should be the decriminalisation of homosexuality in that country.
In the build up to the World Cup, which begins next Sunday, Qatar has been criticised for its stance on same sex relationships and its human rights record.
Mr McGuinness, who was in South America last week at FIFPRO, an international players' union gathering, told RTÉ News that there is a feeling from the players that they want their voices to be heard.
"They find that with FIFA, and with UEFA at times, that their voice is used at times when it suits the big governing bodies.
"I think there is a groundswell of support in relation to LGBTQ+.
"The legacy left from Qatar should be that the criminalisation of LGBTQ+ ... should be gone.
"For me the world has changed and football has changed the world. It's the world's game and I think there's no reason why football shouldn't be the reason why Qatar needs to open up and look at what's going on around the world and be part of it, and move with it and really get behind the times."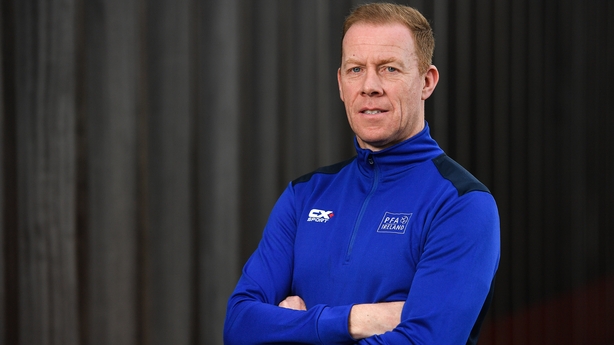 Players, through their international body FIFPRO, have asked for clear messages about inclusivity to come out of the World Cup.
Captains from many of the participating countries have vowed to wear a 'One Love' rainbow armband during the tournament as part of an anti-discrimination initiative in support of the LGBTQ+ community even if it is not approved by FIFA.
It seems that the players, rather than the governing bodies are ready to take action to highlight issues of concern.
"I think players do have to do it because the governing body have political decisions that they make, and there's financial decisions that they make.
"I think players see it as black and blue and I think players can give it from their own personal feelings and from their own countries perspective.
"I think that players are the right people to give the message.
"I don't think it should be coming from the players, but for this Qatar World Cup it is coming from the players."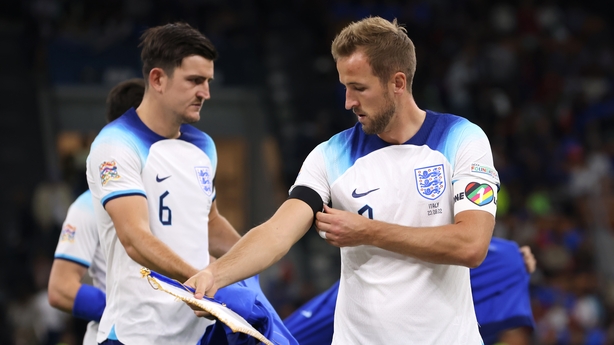 Jamie Farrelly is a footballer and secretary of the Dublin Devils, an LGBTQ+ inclusive football club that welcomes anyone who loves football.
"I think the message is clear enough what the players are trying to say.
"That they are trying to stand up and send a message to the gay community that they themselves want to include them.
"But it is a small step, it can't be the only one.
"For the players doing it, it's not exactly much jeopardy for them. They're not going to get in trouble, they're not going to lose their livelihood, they're not going to get arrested like fans may - certainly like local Qatari's might."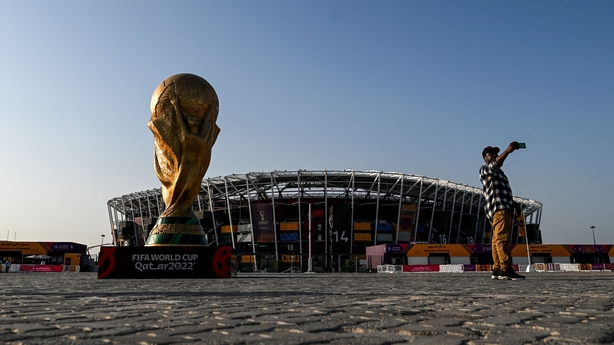 However for a country with a restrictive conservative history and where public displays of affection are discouraged the players' gesture could have a significant impact.
"When you see the likes of Harry Kane wanting to wear the 'Pride' armband, that's a nice touch - it adds visibility.
"But I think what's important is that this World Cup is seen as a turning point.
"So it doesn't just stop when the World Cup final ends.
"Players need to go back into their dressing rooms and set an example for gay players to come out.
"They should condemn homophobic chanting. They should put pressure on their clubs and their sponsors to do more for the LGBTQ+ community, reach out to advocacy groups, LGBTQ+ groups, meet LGBTQ+ fans.
Just increase visibility and encourage more participation in football."
FIFA President Gianni Infantino has repeated his claim that human rights is a top priority for FIFA and that everyone will be welcome to this World Cup no matter their origin, background, sex, religion or nationality.
Qatar's rulers believe the World Cup is a great opportunity from people from different parts of the world to come and experience their culture and have insisted they will not stop anyone from coming and enjoying the football but they also urged people to respect the culture of Qatar.