Life can be cruel. But some countries seem almost cursed.
Haiti has suffered more than its fair share of humanitarian catastrophes and is now on the verge of becoming a failed state.
Gang violence and systemic poverty have long plagued the Carribean nation, but matters have come to a head more recently.
At the end of September, Helen La Lime, the United Nations representative in Haiti, briefed the UN Security Council on the state of play there. She didn't mince her words.
"An economic crisis, gang crisis, and political crisis have converged into a humanitarian catastrophe," she said.
"Basic rights from freedom of movement to education, are being catastrophically undermined and access to basic social and health services repeatedly cut. Prisons have not received food, medicine and water for days."
According to Ms La Lime, at least 1.5 million people have been directly impacted by recent gang violence, with gender-based violence, and in particular, rape, being used systematically.
She added that before the current bout of civil unrest, some 4.9 million Haitians were in a state of humanitarian need.
An economic crisis has led to soaring food prices, and the contentious removal last month of subsidies for fuel saw prices rise sharply.
To make matters worse, a week after the government's decision to raise fuel costs, one of the largest alliances of criminal gangs in the capital blockaded the main fuel terminal, cutting Port-au-Prince off from its primary fuel source.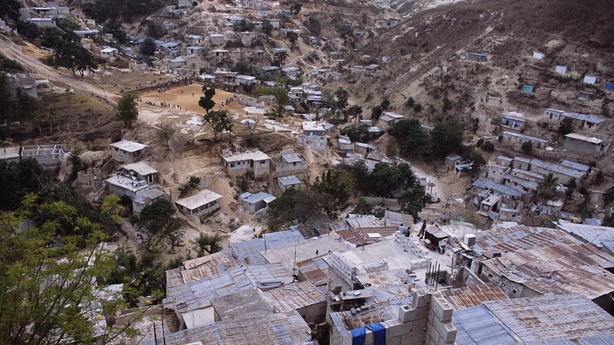 Last Thursday, the United Nations called for the creation of a "humanitarian corridor" that would allow the distribution of fuel amid dire shortages created by the gang blockade.
"The blocking of the Varreux Terminal, the main entry point for fuel in Haiti, has led to the closure of health centres over the last weeks now, and caused the interruption of water treatment services and private treated water production and distribution companies," the UN Resident and Humanitarian Coordinator Office in Haiti wrote in a statement.
The agency called for "the immediate opening of a humanitarian corridor to allow the release of fuel to meet the urgent needs of the population."
Such an arrangement would likely require reaching a deal with gangs to allow fuel trucks through. Perhaps unsurprisingly, gang leaders have not yet shown a willingness to do so.
Gang leader Jimmy Chérizier, who goes by the nickname Barbecue, appeared in an online video standing at the entrance of the fuel terminal in front a trench that had dirt piled behind it.
"We are sending this message to (Prime Minister) Ariel Henry: 'Resign. Resign to give the country a chance'," he said. "For the moment, you are the one executing the plan to destroy the Haitian people. We are removing you because of that."
This recent unrest comes against the backdrop of political and natural disasters just over a year ago, while Haiti still suffered the consequences of a catastrophic earthquake in 2010 that killed hundreds of thousands of people, among them 10,000 killed by cholera.
In July 2021, President Jovenel Moïse was assassinated, plunging the country into political turmoil. Barely a month later, Haiti was struck by an earthquake which killed thousands and caused serious damage to homes and infrastructure.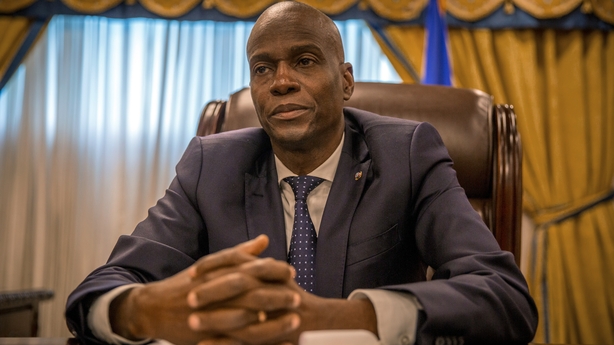 Elections that were promised in the wake of Moïse's murder are yet to take place, and now cholera has resurfaced in the country for the first time in three years.
Programmes director for Concern in Haiti, Victoria Jean-Louis, says the re-emergence of cholera is hugely disheartening, and "adds insult to injury."
On the recent cost-of-living protests, Ms Jean-Louis says Haitians have reached their limit.
She explains there's real suffering over increased costs, but also because of barriers to accessing basic services like healthcare and even clean water. While she understands the frustration of protesters, she's disappointed that some demonstrations have turned violent.
These have "caused quite a bit of harm to the private businesses, to NGOs, and UN institutions. So, we've seen a lot of ill come out of this as well, which is really unfortunate."
Ms Jean-Louis also says that many NGO workers are afraid.
"I think those who are working in the non-profit sector, while still very committed, feel that they're at risk and maybe even questioning some of what they're doing and is it having an impact and what are some of the things we could and should be doing differently, and also how do we ensure our safety in this context as well?"
She says the fuel crisis means many offices or businesses can't open, and even if they are operating, public transport is patchy at best and has tripled in price, meaning staff can't get to their places of work.
Ms Jean-Louis has been staying at home for the past few days, saying going outside is just too risky.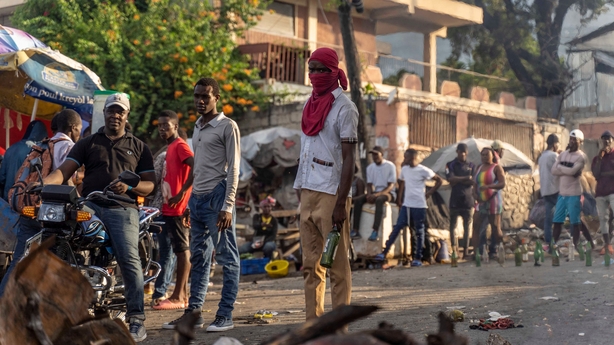 "If there were to be some sort of mishap, or accident, if you did get caught in a protest...so many hospitals are now closed, so even accessing basic health care right now, because of the fuel shortages, it becomes more and more difficult."
Even going to the supermarket is problematic as they're operating at reduced hours and with less food for sale. She says that "normal everyday things that make you feel safe and make you feel comfortable are just not in place. So, I think we're we are all feeling threatened to some degree."
Ms Jean-Louis says criminal gangs are making a dire situation worse for everyone. From the perspective of humanitarian organisations, their work is limited because they can't physically access the people they're trying to help.
"There are people in need who are oftentimes locked into their areas and their neighbourhoods because of the presence of armed gangs. And so, people like in Cité Soleil where we work...sometimes are unable to go in and secure food or secure water for days on end. So, you have cases where people unfortunately lose their lives because they can't go and access medical care or are drinking unsafe and unhealthy water, which unfortunately is likely what has contributed to again another rise of cholera cases."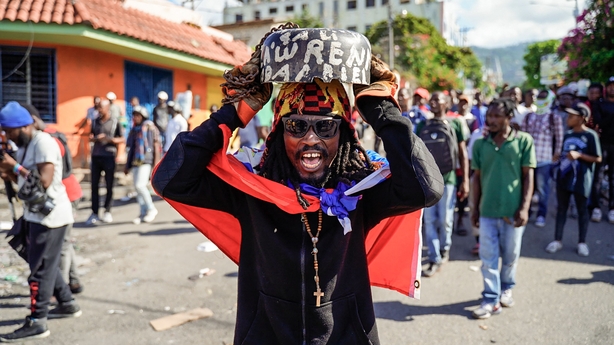 Food security is a major issue in Haiti too.
Valerie Guarnieri, Deputy Executive Director of the World Food Programme (WFP), also addressed the UN Security Council on 26 September. She said the situation in Haiti has reached new levels of desperation, pointing out that protestors have looted $6 million worth of relief supplies that could have benefitted 410,000 people in need.
"Over the course of one week, WFP in Haiti lost one third of our food stocks as two of our four warehouses were deliberately targeted, looted and pillaged. While WFP will stay and deliver, it will not be able to help everyone due to lawlessness," she said.
Ms Jean-Louis also says the looting of supplies just worsens the food insecurity in Haiti.
She describes the apocalyptic vista of food in the south of Haiti rotting, prevented by armed gangsters from being transported north, while people elsewhere go hungry.
Asked about whether the situation feels hopeless, Ms Jean-Louis remains stoic, but admits to feeling defeated.
"It just feels hard. It feels hard and it's feeling harder and harder day by day. I think countrywide morale is down, even those like me who are quite generally positive. I want to hope, and I want to feel positive, but these days it feels like we're hardly just getting a bit of air and when you hear about things like cholera on top of the blockages, on top of the fuel crisis, and on top of the violent protests on top of the looting. It just feels like here's another thing to add to it all."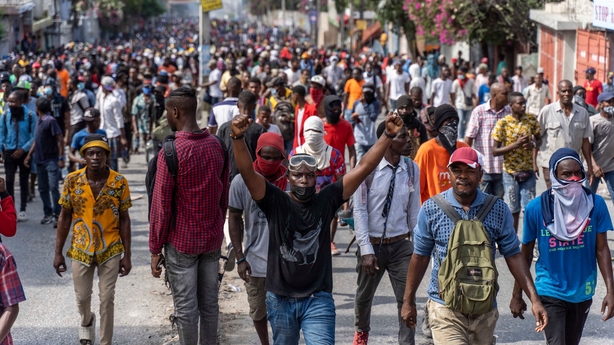 Ireland's representative on the UN Security Council, Martin Gallagher singled out the attacks on aid workers.
"This deepening crisis threatens to push the already dire humanitarian situation over the edge; it seems these gangs are not content with targeting ordinary Haitians, but they also want to target those who seek to help them. Ireland wholeheartedly condemns the threats, intimidation and direct attacks which have been perpetrated against humanitarian actors in Haiti. These attacks violate our shared principles. They violate our shared humanity."
Mr Gallagher also condemned the killing of two journalists in Haiti on the 11 September last. He said "Tayson Latigue and Frantzsen Charles were reporting on the suffering of Haitians at the hand of these armed groups. Journalists in Haiti must be free to carry out their work in safety as they should be everywhere. Those responsible for these heinous crimes must be held to account."
On Thursday, Prime Minister Ariel Henry appealed to the international community for help.
"I am asking the entire international community, all countries that are friends of Haiti, to stand with us and help us fight this humanitarian crisis," Mr Henry said in a televised address.
"We want potable water and medicine to reach sick people when cholera starts to return, for factories that produce potable water to start working again. We need doctors and nurses... to reach the hospitals."