A resurgent Hurricane Ian has slammed into the South Carolina coast, making another landfall after a deadly march across the Florida peninsula that washed away houses and stranded thousands along the state's Gulf Coast.
The now Category 1 storm swept ashore shortly after 7pm Irish time near Georgetown, a waterfront town about 97km north of the historic city of Charleston, packing maximum sustained wind speeds of 140km/h, according to the US National Hurricane Centre.
Ian was expected to bring life-threatening flooding, storm surges and winds to South Carolina, Georgia and North Carolina. Officials in all three states warned residents to prepare for dangerous conditions.
The hurricane came ashore on Florida's Gulf Coast on Wednesday as one of the most powerful storms ever to hit the US mainland, transforming beach towns into disaster areas with catastrophic flooding and winds.
Aerial footage captures Hurricane Ian's trail of destruction across Florida | Read more: https://t.co/T9Z0Nna9sV pic.twitter.com/dh4ffOPLRz

— RTÉ News (@rtenews) September 30, 2022
The death toll from the storm stands at 23, the Florida Department of Law Enforcement said Friday evening.
The Coast Guard said it had made 117 rescues using boats and helicopters.
Ian was forecast to weaken rapidly as it moves inland across the Carolinas, and was expected to dissipate over western North Carolina or Virginia late on Saturday, the NHC said.
Georgetown, with a population of about 10,000, is a tourist destination known for its oak-lined streets and more than 50 sites on the National Registry of Historic Places. The town was heavily damaged by 1989's Hurricane Hugo.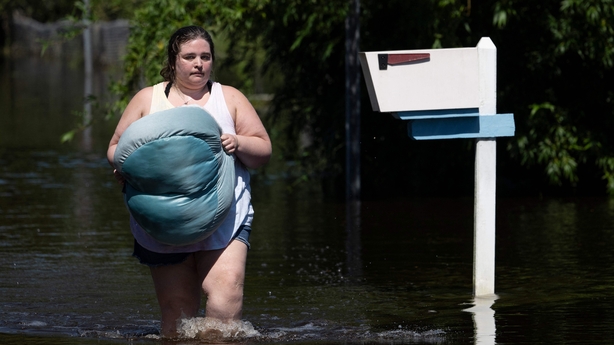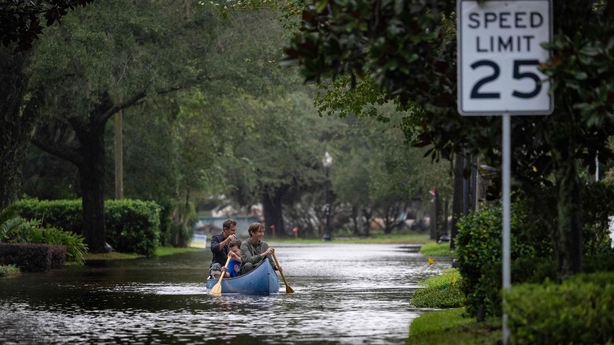 Even before Ian's arrival, Charleston was seeing torrential rain. Video clips on social media showed several inches of water in some streets in the port city, which is especially prone to flooding.
A city-commissioned report released in November 2020 found that about 90% of all residential properties were vulnerable to storm surge flooding.
"We are in the heart of it right now," said Matt Storen, a police sergeant in Isle of Palms, a small beach community on a barrier island in South Carolina. "A lot of power outages, we are getting some downed trees."
Prior to landfall, Mr Storen said wind gusts were 97km/h, and that some beach erosion had already occurred.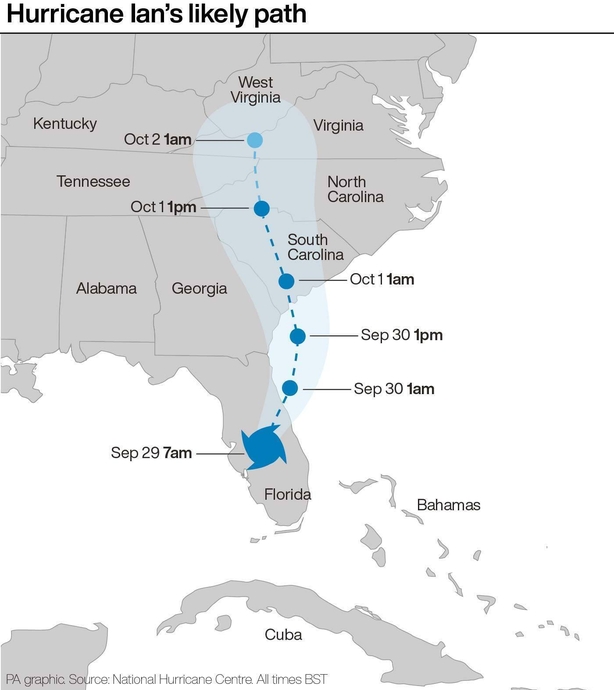 President Joe Biden described the situation as a crisis, adding that the world is just beginning to see the scale of the destruction.
"It's likely to rank among the worst in the nation's history.
"It's going to take months, years to rebuild. It's not just a crisis for Florida. This is an American crisis."
More than 145,000 homes and businesses in the Carolinas were without power, according to the tracking website PowerOutage.us.
Two days after Ian first hit Florida, the extent of the damage there was becoming more apparent.
"Clearly it has packed a big wallop," Governor Ron DeSantis said at a briefing.
Some 10,000 people were unaccounted for, Mr Guthrie said, but many of them were likely in shelters or without power. About 1.8 million Florida homes and businesses remain without power, according to PowerOutage.us.
US President Joe Biden, speaking at the White House, said the hurricane would likely rank among the worst in US history.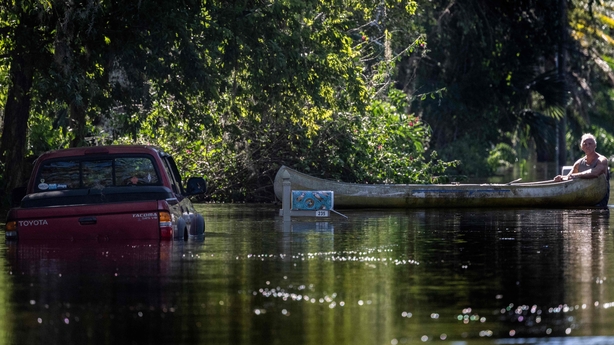 "We're just beginning to see the scale of that destruction," he said.
Fort Myers, a city close to where the eye of the storm first came ashore, absorbed a major blow, with numerous houses destroyed. Offshore, Sanibel Island, a popular destination for vacationers and retirees, was cut off when a causeway was rendered impassable.
Hundreds of beleaguered Fort Myers residents lined up at a Home Depot on the east side of the city, hoping to purchase gas cans, generators, bottled water and other supplies. The line stretched for almost a kilometre.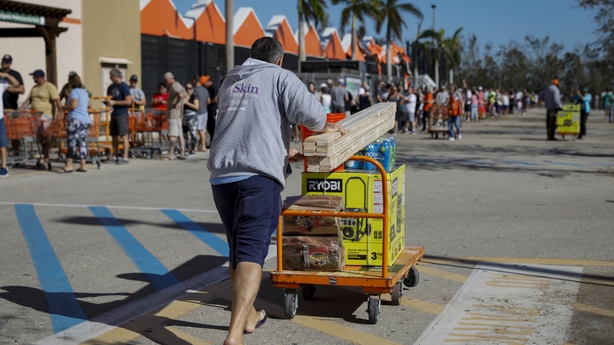 Many said they felt the city and state governments were doing everything possible to help people but said the lack of communication and uncertainty about how they would go on living in the area weighed heavily on them.
About 1.99 million homes and businesses remain without power, according to tracking service poweroutage.com.
Ian has affected more than 3.3 million customers since it hit on Wednesday.
Meanwhile in Cuba, which was plunged into darkness earlier this week, electricity has been returning gradually, but many homes remain without power.
Dozens of people have been taking to the streets of the capital Havana to demand that electricity be restored.