European governments are grappling with relief packages, energy saving measures and efforts to manage inflation as cost of living increases continue to bite.
Despite wealthier countries having bigger budgets to try to ease the financial burdens for their citizens, people are still struggling.
EU energy ministers are to hold an emergency meeting to discuss how to tackle the energy crisis.
"We will propose a price cap on Russian gas ... we must cut Russia's revenues which Putin uses to finance this atrocious war in Ukraine," European Commission President Ursula von der Leyen has said.
The European Commission will also put forward other measures including a mandatory cut in electricity use during peak hours, and a cap on the revenues of energy generated from other sources.
In Germany, where the government is spending €65 billion to shield consumers and businesses from rocketing prices, a survey showed that more than 90% of medium-sized companies see rising energy and raw materials prices as a major or existential threat.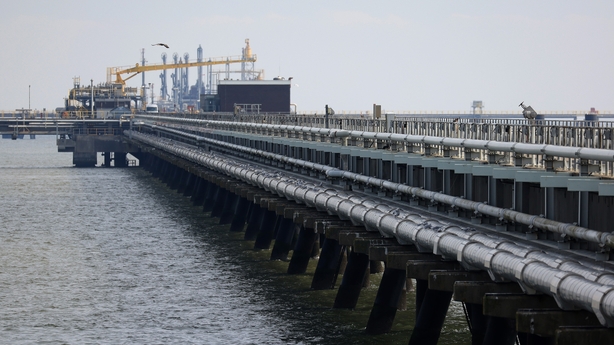 This latest agreement brings total relief to almost €100 billion since the start of the war in Ukraine.
Germany was heavily reliant on Russian gas before the invasion of Ukraine and has been facing a spiralling energy crisis since EU sanctions and supply shut downs hit.
Gas storage levels are already at 85.02%, ahead of Germany's October target, suggesting companies and citizens in Europe's biggest economy are heeding the government's plea to save gas to get it through the winter in light of reduced Russian gas imports.
---
Read More:
EU proposes limits on energy use during peak hours
Second energy bill credit before Christmas - Ryan
Swiss plan to work at night to handle energy shortage
---
Some of the energy saving measures include turning down the heating in homes and offices, keeping doors closed in shops, bans on heating private pools using gas or electricity, no lighting on monuments and public buildings, public buildings will only have cold water for hand washing, and neon or illuminated signs are not allowed on between 10pm and 6am.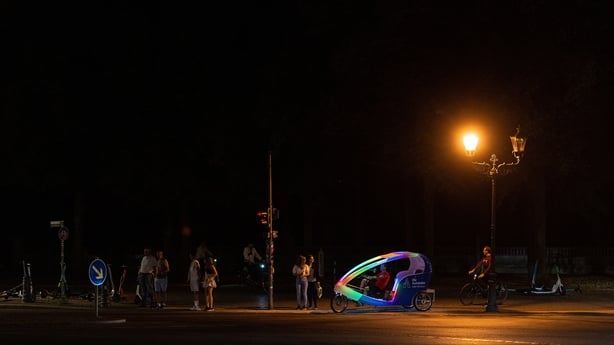 Chancellor Olaf Scholz has said that Germany will likely get through the winter without a crisis, adding that the country could draw on its gas stores and get more deliveries from Norway or the Netherlands.
The government also announced this week that Germany will keep two of its three remaining nuclear plants available for power production until April, as part of a reserve scheme to avoid possible power shortages.
Politico reported that Vice Chancellor and Economy (and Green Party member) Minister Robert Habeck said Germany is still sticking to its nuclear phase out and won't reverse its decision to ultimately end nuclear energy production.
Germany shut down three nuclear plants at the beginning of this year and was supposed to switch off its remaining three plants at the end of this year under a decade-long plan enacted in the wake of Japan's Fukushima disaster.
Earlier this week, in a sign of a united front against Russia, France announced it was preparing a disused pipeline to supply more winter gas to Germany.
"Germany needs our gas and we need power from the rest of Europe, notably Germany," President Emmanuel Macron told a news conference after a phone call with Chancellor Scholz.
German industry is facing a crunch as Russia cuts supplies, pushing energy suppliers to purchase gas at spiking market prices and pass those costs on to consumers.
Rising energy costs and supply chain bottlenecks contributed to a 26% rise in insolvency proceedings in Germany in August, IWH economic institute said, adding that more insolvencies were expected in the autumn.
In a survey by Germany's BDI industry association of 593 companies, which took place from mid-August to early September, more than a third said their existence was under threat due to rising prices, up from 23% in February.
Some 58% saw skyrocketing costs as a major challenge and almost 25% were considering or in the process of relocating part of their business. One in ten companies had curtailed or interrupted production due to the price jumps.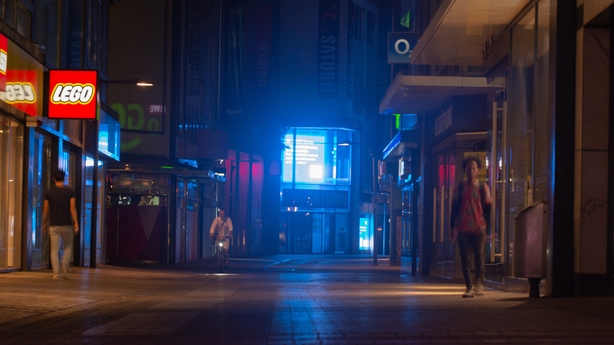 Berlin on Sunday announced a €65 billion package to help citizens and companies cope with rising prices, but BDI head Siegfried Russwurm said the package was not enough, calling on the government to co-finance electricity network charges.
"Politicians must now take action to prevent bankruptcies and further economic and social upheaval," Mr Russwurm said.
According to measures set out in an Economy Ministry paper seen by Reuters, Germany plans to subsidise a basic level of electricity usage for households and set aside cheaper power for small and medium-sized businesses.
Electricity distributors would be required to grant households a certain electricity quota at a discounted price per kWh, with a similar contingent planned for small and medium-sized enterprises.
Meanwhile, the Finance Ministry said the country's relief package to help citizens and companies cope with soaring inflation will amount to €13bn this year.
A one-off payment for pensioners would eat up almost half of the promised relief for 2022, amounting to €6bn.
Pensioners are one of the groups hit hardest by the cost-of-living increases. This summer, food banks in Germany said they were reaching their limits.
Tafel Deutschland runs 960 food banks and reports their number of customers has increased by about half since the beginning of the year due to inflation, the pandemic and the consequences of the war in Ukraine.
This means that well over two million people affected by poverty are seeking support from the volunteer organisation – more than ever before.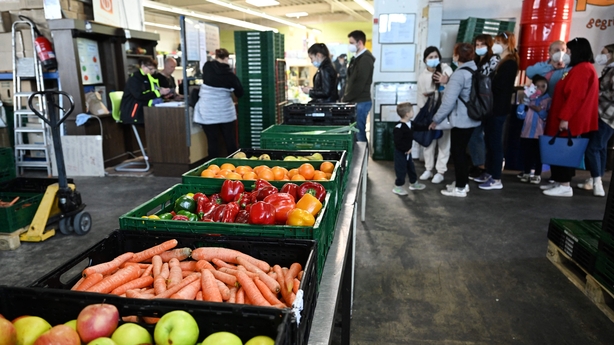 "Every sixth person in Germany lives in poverty. As a society, we can no longer accept this," said Tafel Deuthschland Managing Director Sirkka Jendis.
Following a survey of 603 Tafel food banks in June and July, 60.71% of the food banks recorded an increase of up to 50% in their customers, while 22.6% of the food banks support up to twice as many people as half a year ago.
The new customers include mainly refugees from Ukraine, but also many unemployed people receiving unemployment benefit, low-income workers and pensioners.
Tafel Food banks currently do not expect the situation to ease. On the contrary, it expects the rising prices and upcoming additional payments of energy costs will burden even more people financially.
Additional reporting Reuters