Reporter Juliette Gash has travelled to Kenya with cameraman Mark Ronaghan. Here, along with Ethiopia and Somalia in the Horn of Africa, there are 22 million people experiencing crisis levels of hunger and 4.6 million children are acutely malnourished. Four failed rainy seasons have resulted in the worst drought in 40 years - attributed to climate change.
---
Kenya is a country of contrasts.
The brick-red earth is so fertile, locals say you can grow anything in it.
Indeed, the many roadside nurseries in Nairobi are a testament to its ability to grow flowers, vegetables and shrubs.
Lush forests and parklands that dot the capital even provide a home for Africa's most emblematic animals, with Nairobi National Park a popular tourist destination for safari.
But a few short hours north, the desert-like conditions provide a shocking contrast. Dried-up river beds, sparse scrubland and parched earth as far as the eye can see.
It's here that the pastoralists try so valiantly to maintain their way of life. But four failed rainy seasons and a predicted fifth dry spell are making it almost impossible. Those working in the region say a sixth failed rainy season is now on the cards.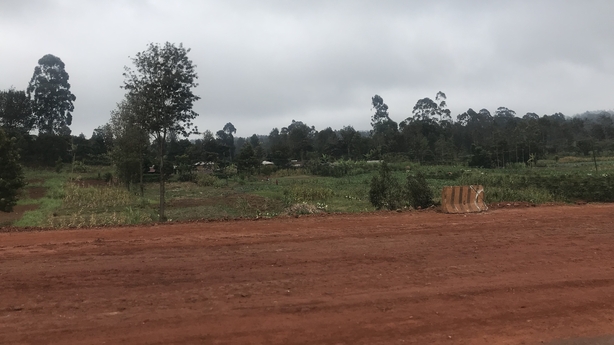 Swaths of the Horn of Africa, which includes Ethiopia, Kenya and Somalia, are Arid and Semi-Arid Lands (ASAL).
For much of the year, the conditions are very dry, but farmers and pastoralists have always been able to rely on twice-yearly rains from March to May, and from October to December, with some exceptions when shorter droughts have struck.
This is different. In some parts of the Horn, it hasn't rained in three years, and aid organisations and locals say it is the worst drought in four decades.
Amina Abdulla, Concern's regional director, Horn of Africa, said: "We do have a number of communities in Somalia, in Ethiopia, that are facing famine-like conditions, right now.
"And if we're not able to scale up our interventions to meet the needs of these communities comprehensively, a famine is definite in these communities."
Millions of people across the Horn of Africa depend on livestock for food, and so far, nine million animals have died in the drought.
Ms Abdulla added: "We are facing a major resource constraint, and without the resources, we are not likely to avert the threat of famine in these communities...the response has been insufficient, and this has been a major frustration for those of us who are working with these communities.
"We have known the problem for the last two and a half years, but our hands have been tied.
"Now, all our efforts are calling on the international community to step up. We need to scale up the response in the Horn of Africa now."
Went with @JulietteGash to report for @rtenews on the impact of drought on the women, men and children in Kenya.
Reports on @rte today.#ClimateJustice #FoodInsecurity pic.twitter.com/TTkFalzKEv

— Mark Ronaghan (@ShootEditor) September 6, 2022
There had been murmurs in the NGO community that a declaration of famine would be made this week for parts of Somalia, but the UN's humanitarian chief stopped short yesterday.
At a news conference in Somalia's capital Mogadishu, Martin Griffiths said: "Famine is at the door."
He said that famine would occur in two areas of the country in the Bay region (Baidoa and Burhakaba districts) in South-Central Somalia between this October and December and that these conditions are likely to last through to at least March 2023.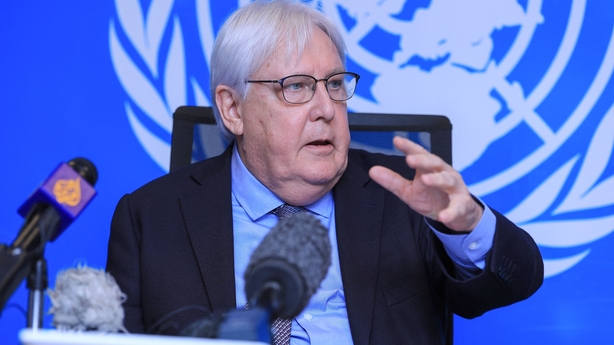 According to Concern, famine is a technical definition based on specific thresholds.
It requires that at least 20% of the population is affected, with about one out of three children being acutely malnourished and two people dying per day for every 10,000 inhabitants due to outright starvation or to the interaction of malnutrition and disease.
Another problem is that the figures are unreliable. Somalia is riven with conflict, with the Islamist group al-Shabaab in control of parts of the country.
On Friday, 2 September, al-Shabaab militants killed at least 18 civilians and destroyed trucks laden with relief food in an overnight attack in Somalia's central region.
The group, with links to al-Qaeda, frequently launches bombings, gun assaults and other attacks on both military and civilian targets.
Last month more than 20 people were killed in an attack in which al-Shabaab fighters stormed the Hayat Hotel in Mogadishu, triggering a 30-hour battle as government troops sought to end the siege and free hostages.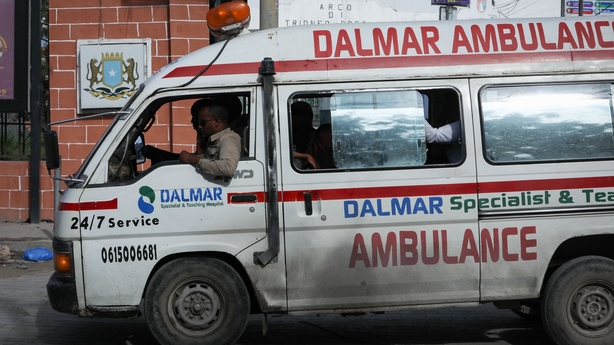 A Declaration of Famine, in one way, would help mobilise resources, but workers in the sector say help is needed urgently no matter what the official position is.
"We know already that people already are dying as a result of this drought," said Gemma Connell, head of the UN Office for Coordination for Humanitarian Affairs, Southern and Eastern Africa.
"The biggest lesson that we learned from the 2011 famine is we should not wait for a declaration, because when we have a drought this severe, we know that people have the most immense needs...more people died in Somalia ahead of the famine declaration than they did after, in 2011, so we know we have to act."
At a small Catholic-run hospital in Laisamis, Turkana County in northern Kenya, doctors are treating seven-month-old Ltanapwa Arigele.
The Horn of Africa is at risk of seeing mass starvation and the destruction ... has been caused because of the impact of climate change.
The tiny boy tries to make eye contact with all the adults in the room, smiling broadly each time he gets a reaction.
He was first admitted to the facility, which is supported by Concern, on 23 July last, but his mother, Korto Arigele, took him home four days later, because she was worried about not being able to pay the hospital bills.
On 16 August, terrified by how thin Ltanapwa had become, Korto set out on the 70km journey back to the hospital on foot. Luckily, a truck driver stopped at the side of the road and brought them to Laisamis.
The baby weighed just 3.5 kg. Three weeks on, and one kilogram heavier, Ltanapwa looks vastly improved, but he's still severely acutely malnourished.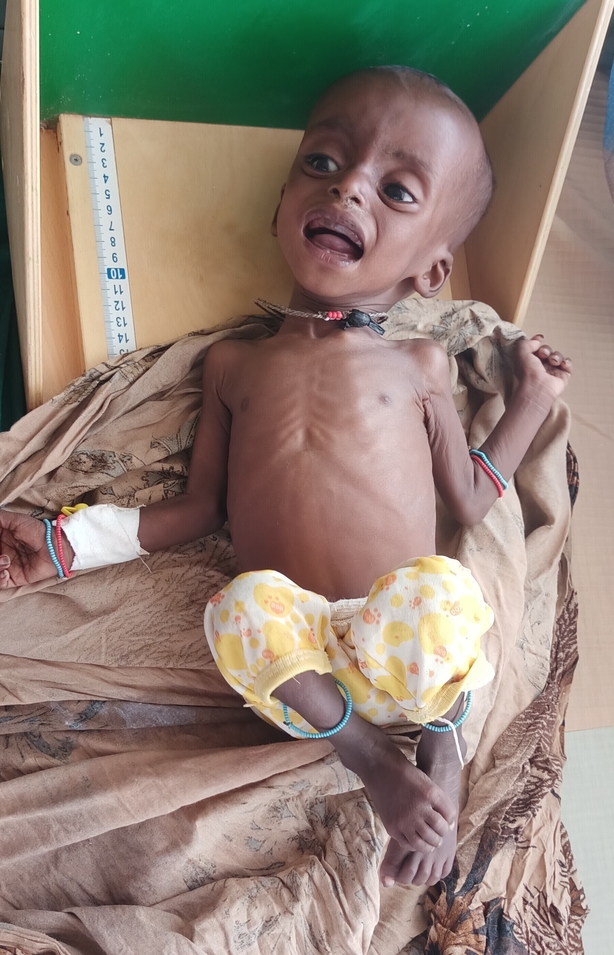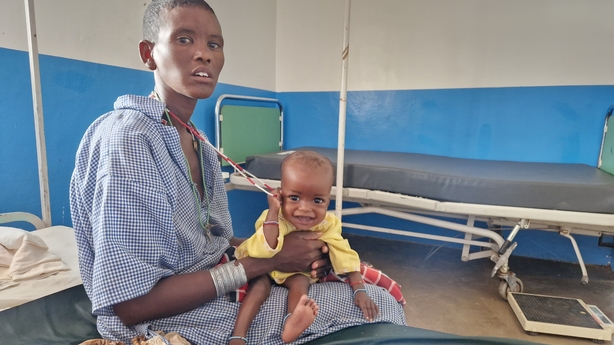 Polygamy is legal in Kenya and relatively common. Korto is the third wife, meaning she is lowest in the pecking order. Doctors believe her husband neglected her and their three children.
Another community suffering in this devastating drought, is pastoralists, or herders.
Millions of people across the Horn of Africa depend on livestock for food, and so far, nine million animals have died in the drought.
Herders are having to travel further and further for pasture and water, leaving their animals exhausted. Pastoralism as a way of life is being eroded, with few options for ex-herders.
On a visit to the Horn of Africa, Minister of State for Overseas Development Aid, Colm Brophy, announced an additional €3.2m for projects in the region, on top of the €74m Irish aid has spent here in the past 18 months.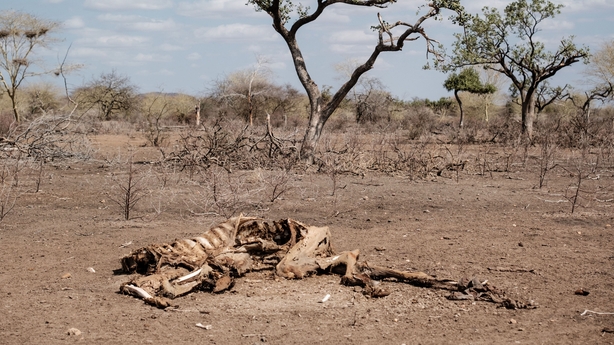 Minister Brophy said it was a strong opportunity to witness the challenges first hand and "how these communities have been devastated".
He said: "What we have to recognise is that this is climate change actually happening, happening here and now, not in the future, and that what it is doing is destroying centuries of communities, of tradition, of a way of life.
"There possibly is no way back for a pastoral life for the people who practised it for thousands of years.
"The Horn of Africa is at risk of seeing mass starvation and the destruction...has been caused because of the impact of climate change, and I think we all need to wake up as to what we, as an international community, are going to do in response to that."