Champagne grape pickers have had to start the harvest earlier this year, as climate change forces the makers of the French sparkling wine to rethink how they make the coveted bubbly.
High temperatures and the worst drought on record have caused massive wildfires and led to restrictions on water usage across France. But they also boosted grape maturity.
An August harvest, rather than in early September last year, used to be a once-in-a-lifetime experience in Champagne in the past, said Charles Philipponnat, president of the family-owned Philipponnat Champagne winery that produces several hundred thousand bottles a year.
Not anymore.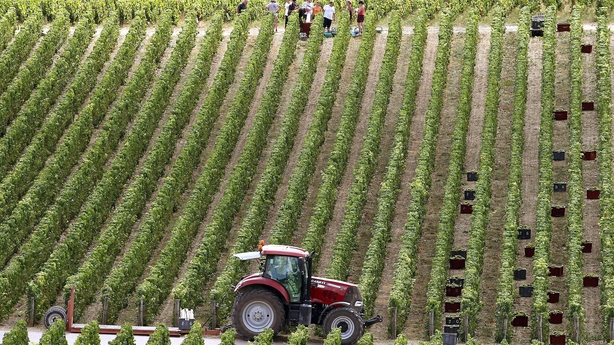 "It's quite clear that global warming is having an effect now," he said in his winery in northern France.
Around him, pickers hired for the short harvesting season and paid on what they pick were rushing around in temperatures well above 30C as the sun beat down on the steep hillside where the precious Pinot grape grows.
It is important to pick the grapes before they become over-ripe and supercharged with sugar.
"I think we're at the turning point," Mr Philipponnat said. "So far, global warming has helped: harvest in good weather conditions without rain, without too much cold, with ripeness and little rot."
Producers across France are expecting this year's harvest to yield a good quality vintage when it makes its way to market, a relief after frost and mildew fungus attacks ravaged vineyards in 2021, something dry and hot weather helped prevent this year.
"What's coming now is possibly over-ripe grapes," Mr Philipponnat said. "Possibly too dry summer seasons that will cause other problems, that we'll need to adapt to. We'll need to adapt our viticulture and adapt our oenology – the way we make the wines."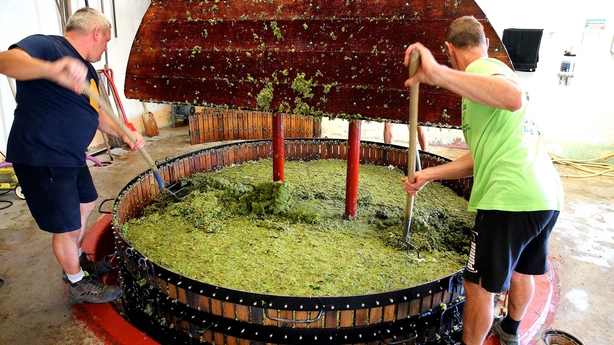 One of the first steps has been picking the grapes earlier than in the past decades, and not just for Champagne.
Harvesting season this year was about two weeks early this year in most large wine regions of France - something likely to be a lasting trend, winemakers said.
"The wines may become different and we may have to adapt to other grape varieties or cultivation methods that are a little different from what we do now," said Laurent Pinson, Chablis wine producer in Burgundy, in central-eastern France.
While harvesting there used to take place around October in the 1980s, it progressively moved forward so much that harvesting early September is now the norm, with occasional cuttings in August, Mr Pinson said.
Portugal's drought prompts water price rise, street-cleaning ban
The heatwave conditions continue to impact other areas across Europe too.
Facing an unprecedented drought, Portugal's government has recommended 43 municipalities temporarily increase water prices for their biggest consumers and suspend street-cleaning and watering in public parks and gardens.
All of mainland Portugal is suffering severe or extreme drought following heatwaves over recent months, the national meteorology institute IPMA says.
Environment Minister Duarte Cordeiro said late yesterday that, out of the 61 dams in mainland Portugal, ten are in a critical situation, with the stored volume of water below 20% of their capacity.
The nearly dry dams supply 40 municipalities in the north and centre of the country and three are in the tourism-dependent Algarve.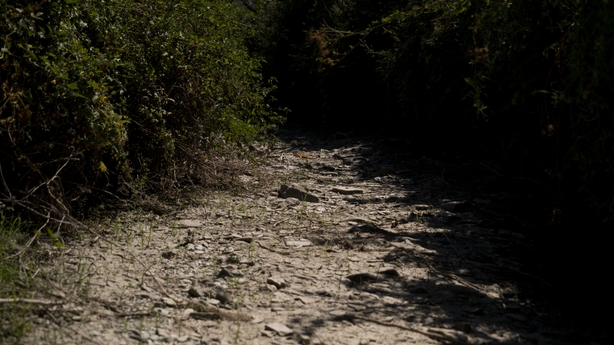 Although the country as a whole has enough water in its reservoirs for two years of consumption, the ten in a critical situation do not have enough for one year, Mr Cordeiro said.
Portugal has a total of 278 municipalities and they are responsible for providing water to the population.
In the 43 worst affected, Mr Cordeiro said the government recommended that for the period when the drought was most severe, they should increase the price for families and companies that consume more than 15 cubic metres of water per month.
The country's average family consumes ten cubic metres per month.
They must also "temporarily suspend non-essential uses of water, namely for washing streets and watering green spaces, and in decorative fountains and swimming pools," he said, adding the government would help to ensure the rapid implementation of these measures.
"There is always the legal possibility for the government to adopt measures with more force than recommendations, though it is not necessary for now," he said, saying the municipalities were willing to act.
In February, the government ordered six dams to halt electricity production and, as of August, Portugal cut irrigation of golf courses and public parks and gardens in Algarve to avoid having to ration water for human use.