Shorter showers, ditch the ties, close the doors and lights out after 10pm.
These are just some of the energy saving measures that have been urged by governments across Europe this summer.
Some countries started introducing power saving plans shortly after the conflict began in Ukraine and Russia started to reduce gas supplies.
Last month, those countries and more started to gradually reduce the demand for gas in line with the EU's plan to bring energy consumption down by 15% by March, and avoid blackouts this winter.
Almost half of EU member states are already affected by reduced gas deliveries, so the aim is to save energy in summer in order to get through the colder winter months.
Faced with the threat of supply disruptions by Russia, the EU Gas Storage Regulation requires that Europe's gas reserves are refilled before the winter, and their management protected from outside interference.
Under the new legislation, the 18 Member States with underground gas storage facilities are required to fill 80% of their storage capacity by 1 November - and are encouraged to aim for 85%. In the coming years, the target will be 90%.
Public awareness campaigns for power saving have been launched across Europe including some mandatory measures with fines for non-compliance, and other advisory measures and tips.
Ireland
While Ireland is not connected to the EU gas system, the increasing cost of gas is impacting on Irish users.
Earlier this year, the Government launched the Reduce Your Use campaign to help save both energy use and costs as the conflict in Ukraine has set prices soaring.
It urges people to drive at lower speeds to reduce fuel use, use electrical appliances like washing machines outside peak hours of 4-7pm, use timers for heating the home and hot water, reduce the thermostat to 20C, and walk, cycle or take public transport for short journeys.
Spain
Spain is not reliant on Russian oil or gas but has agreed to try to cut energy usage by 7%. The government has introduced a mandatory energy saving plan – businesses must limit their temperatures and turn the lights off at night.
Shops, hotels, restaurants, cinemas, public buildings and transport hubs are all required to turn their window lights off after 10pm. Heating and air conditioning is limited to 19C and 27C respectively. Gyms and Hairdressers are exempt from the 27C limit.
Working from home has been recommended for large companies to save on travel and energy consumption.
Prime Minister Pedro Sanchez has been sporting a more casual look this month after he asked workers to ditch their ties, urging them to stay cool and choose energy saving over style. He said the comfort of not having a restricting garment around the neck could conserve energy if less air conditioning is utilised.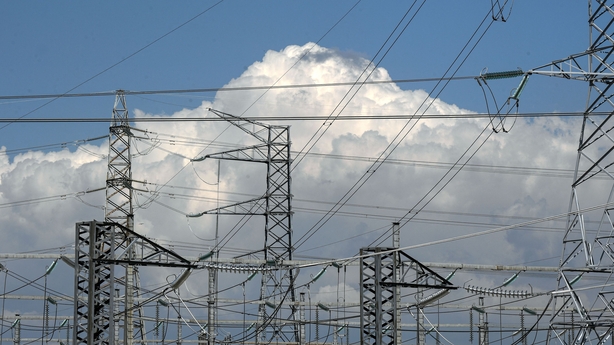 France
French President Emmanuel Macron has pledged to reduce energy consumption by 10% by the end of 2024, even though 70% of France's energy comes from nuclear power.
Shopkeepers have been ordered to keep doors closed if the heating or air conditioning is running and to turn off neon or illuminated advertising signs at night between 1am and 6am. Outdoor bars and terraces are not allowed to be heated or cooled either. Train stations and airports are exempt.
Businesses who breach the door closure rule could be fined €750 and those who fail to turn off their illuminated lights could face a €1,500 penalty. The challenge will be to monitor and enforce it nationwide.
The minister for ecological transition, Agnès Pannier-Runacher, was quoted by RMC radio as saying the store owners who leave their doors open with the air con on leads to "20% more consumption, and it's absurd".
Retailers have also agreed to reduce lighting in certain areas, reduce air conditioning and turn off the lights when the shops are closed. While householders have been urged to plug out WiFi and other appliances when not at home.
Germany
Even before the European Commission urged countries to cut energy consumption by 15%, Germany, one of the countries most heavily reliant on Russian gas, started its own power saving campaign. It needs to cut its gas use by 20% this winter to avoid rationing.
The latest data compiled by industry group Gas Infrastructure Europe shows Germany's gas storage facilities at slightly over 77% full, two weeks ahead of schedule. The next federally mandated targets are 85% by October. Despite this stockpile, energy consumption reductions are still necessary.
Authorities say public buildings should only be heated to 19C. Major cities have already started turning off lights on monuments and landmarks at night, hot water is being turned off in administrative buildings with cold showers only available at municipal pools and leisure centres, and advice to turn the heat off in little used rooms in administrative buildings.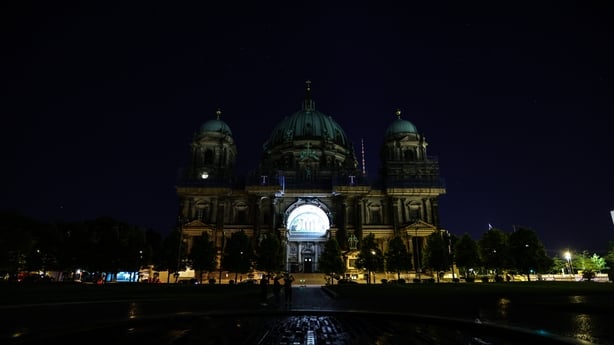 Earlier this year economy and climate minister Robert Habeck said conserving energy enabled citizens to "deal a blow to Putin while saving money at the same time". His campaign '80 million together for energy change' invites the 80 million strong population to conserve energy.
Tips for householders include regularly defrosting the freezer, changing the shower head or switching the lighting to LED in offices.
Quoted in the Sueddeutsche Zeitung newspaper, Mr Habeck said "more savings are also needed in the world of work," adding that this was currently being discussed with the labour ministry and others.
Belgium
Like Germany, Belgium is targeting its population of over 11 million people to reduce their gas and oil consumption a bit "because 11 million little bits ... that makes a very big difference".
The campaign offers householders a series of tips including how to adjust their heating, only heating rooms they are using, de-frosting the freezer regularly (a 2 mm ice layer consumes 10% more energy), walk, scooter or cycle for short distances, and use the microwave to reheat food (it uses up to four times less energy than induction or a gas fire).
Unlike Germany, Belgium is not heavily reliant on Russian energy. It imports gas from Norway and the UK, has an LNG terminal in Zeebruggee and has a strategic gas reserve that will be filled in time for winter.
Netherlands
The Dutch government has asked people to take shorter showers and turn down the central heating, to reduce the country's dependence on Russian fossil fuels.
The government campaign urged people to wear a warm jumper and socks or slippers so they could turn the heating down one degree in their homes in the colder months.
Taking the lead on this, the government announced in April that it would use less air conditioning in the summer and turn the heating down from 21C to 19C in 200 of its office blocks this winter.
Italy
Italy has been reducing its reliance on Russian gas since the invasion of Ukraine and is aiming to get its storage facilities filled in time for winter, according to the chief executive of gas distributor Italgas Paolo Gallo.
Since May air conditioning in public buildings, including schools and government ministries, cannot be set lower than 27C.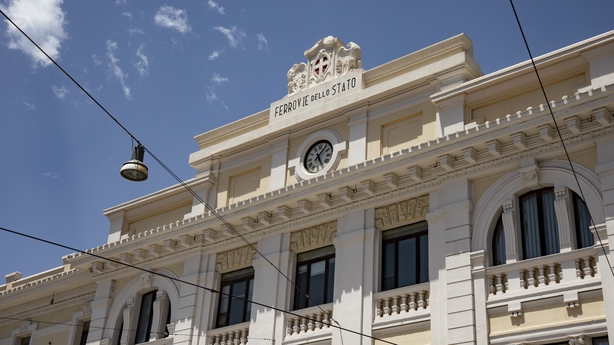 The rules do not apply to hospitals or nursing homes - but include classrooms, post offices and local government buildings. Fines for those who do not comply range from €500 to €3,000.
With elections looming in September it is likely that any further measures will be left to the new administration to decide how to reduce demand.
Greece
Greece, like many of its European neighbours that experienced heatwaves this summer, also urged businesses to turn its heat and air conditioning to 19C and 27C respectively.
Heavily dependent on Russian gas, with 40% of its supplies coming from the country, Greece has introduced 'Operation Thermostat' to reduce consumption.
Prime Minister Kyriakos Mitsotakis said: "With changes in our behaviour we can save energy, save money, facilitate the country's effort to reduce its overall energy footprint."
Switzerland
Switzerland is not an EU member but could align with the bloc's plans to cut gas use by 15% this winter, according to energy minister Simonetta Sommaruga. "That would certainly make sense. The Federal Council will decide," she told told newspaper SonntagsBlick.
She said the government would begin a campaign to that effect in the coming weeks and that she would push for the heating to be turned down in public buildings.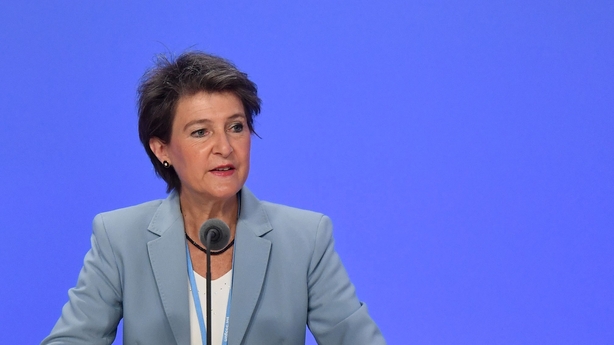 "The situation is serious," Ms Sommaruga told the Sunday newspaper, adding that a call from Switzerland's electricity commission for households to stock up on candles in case of blackouts this coming winter was "a wake-up call for everyone".
Britain
No longer a member of the EU, Britain is not committed to reducing energy consumption by 15%, nor is it reliant on Russian gas, but it is putting its own contingency plans in place in the face of a bleak winter.
With energy prices soaring and a cost of living crisis affecting the country, now is the time for prime minister, candidates former Chancellor of the Exchequer Rishi Sunak, and current Foreign Secretary Liz Truss, to decide if a strategic energy policy should be high on their agenda.