Iran has "categorically" denied any link with the attacker who stabbed British writer Salman Rushdie, author of the novel "The Satanic Verses", but blamed the writer himself.
Mr Rushdie, 75, was left on a ventilator with multiple stab wounds after he was attacked at a literary event Friday in western New York state.
He remains in a critical condition in a hospital in Pennsylvania, but his family have said he was now able to breathe unaided.
The prize-winning writer had spent years under police protection after Iranian leaders called for his killing over his portrayal of Islam and the Prophet Mohammed in the 1988 novel.
Iran's then-supreme leader, the Ayatollah Ruhollah Khomeini, in 1989 issued a religious decree, or fatwa, ordering Muslims to kill Rushdie for what he deemed the blasphemous nature of the book.
"We categorically deny" any link with the attack and "no one has the right to accuse the Islamic Republic of Iran," said foreign ministry spokesman Nasser Kanani in Iran's first official reaction to the stabbing.
"In this attack, we do not consider anyone other than Salman Rushdie and his supporters worthy of blame and even condemnation," he said at his weekly press conference in Tehran.
"By insulting the sacred matters of Islam and crossing the red lines of more than one and a half billion Muslims and all followers of the divine religions, Salman Rushdie has exposed himself to the anger and rage of the people."
The US Secretary of State, Anthony Blinken, has accused Iranian state media of "gloating" about the attack, calling its behaviour despicable.
Mr Blinken said Iranian state institutions had incited violence against Mr Rushdie for generations, and state-affiliated media had gloated about the attempt on his life.
"The United States and partners will not waver in our determination to stand up to these threats, using every appropriate tool at our disposal," Mr Blinken said in a statement.
Shaykh Dr Umar Al-Qadri, Chairperson of the Irish Muslim Council, condemned the attack and compared it to the attack on the Charlie Hebdo newspaper in France in 2015.
Dr Al-Qadri said he did not agree with the fatwa and that there are many Muslims around the world who do not agree with it.
"Salman Rushdie had been living a normal life, and it's so sad that one person, a lunatic silly person, has done this and now everybody including Muslims are upset and are thinking here we are, once again," Dr Al-Qadri told RTÉ'S Today with Claire Byrne.
"We are going to be in the headlines and portrayed a certain way in that that we Muslims condone this when we do not, we condemn this in the same way we did with Charlie Hebdo."
The suspect in the stabbing, Hadi Matar of Fairview, New Jersey, pleaded not guilty to charges of attempted murder and assault at a court appearance on Saturday, his court-appointed lawyer, Nathaniel Barone, told Reuters.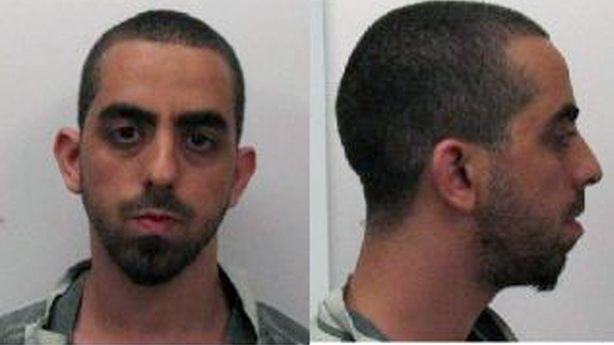 Neither local nor federal authorities have offered any additional details on the investigation, including a possible motive.
An initial law enforcement review of Mr Matar's social media accounts showed he was sympathetic to Shia extremism and Iran's Islamic Revolutionary Guard Corps (IRGC), according to NBC New York.
The IRGC is a powerful faction that Washington accuses of carrying out a global extremist campaign.
'Life-changing injuries'
Mr Rushdie was flown by helicopter to a hospital in Erie, Pennsylvania, for treatment after the attack.
Following hours of surgery, he had been put on a ventilator and was unable to speak as of Friday evening, Mr Wylie had said in a prior health update, adding that he would likely lose an eye and had nerve damage in his arm and wounds to his liver.
One of Mr Rushdie's sons said yesterday that his father remained in critical condition but was able to say a few words after getting off the ventilator.
"Though his life changing injuries are severe, his usual feisty and defiant sense of humor remains intact," Zafar Rushdie wrote on Twitter.
A family statement… @SalmanRushdie #SalmanRushdie pic.twitter.com/tMrAkoqliq

— Zafar Rushdie (@ZafRushdie) August 14, 2022
Hardline state media outlets in Iran have celebrated the attack with headlines including "Satan has been blinded" and some Iranians voiced support online for the stabbing.
Many other Iranians expressed their sympathies for Mr Rushdie, however, posting on social media about their anger at the Islamic Republic's clerical rulers for issuing the 1989 fatwa that told Muslims to kill the author.
Bounty worth millions

Iranian organisations, some linked to the government, have raised a bounty worth millions of dollars for Mr Rushdie's murder.
Khomeini's successor, Ayatollah Ali Khamenei, said as recently as 2019 that the edict remained "irrevocable."
Mr Matar was born in California and recently moved to New Jersey, the NBC New York report said, adding that he had a fake driver's license on him.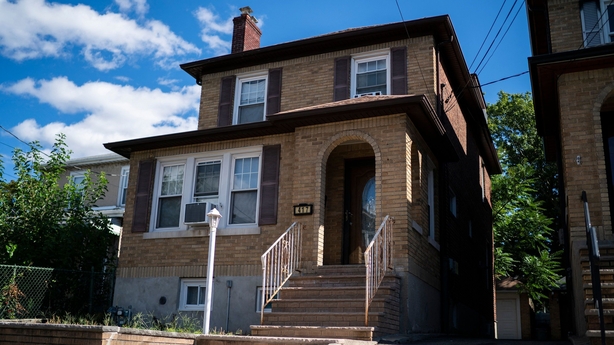 Witnesses said Mr Matar did not speak as he attacked the author. He was arrested at the scene by a state trooper after being wrestled to the ground by audience members.
Mr Rushdie was stabbed 10 times, prosecutors said during Mr Matar's arraignment, according to the New York Times.
Prosecutors said in court that Mr Matar traveled by bus to the Chautauqua Institution, an educational retreat about 19km from the shores of Lake Erie, and bought a pass that admitted him to Mr Rushdie's lecture, the Times reported.
Attendees said there were no obvious security checks.
Mr Matar was the son of a man from Yaroun in southern Lebanon, according to Ali Tehfe, the town's mayor.
His parents emigrated to the United States, where he was born and raised, the mayor said, adding he had no information on their political views.
Mr Tehfe told Reuters that Mr Matar's father had returned to Lebanon several years ago, and after word of Mr Rushdie's stabbing spread he had locked himself in his Yaroun home and was refusing to speak to anyone.
The Iran-backed armed group Hezbollah holds significant sway in Yaroun, where posters of Khomeini and slain IRGC commander Qassem Soleimani, who was killed by a US drone strike in 2020, adorned walls at the weekend.
A Hezbollah official told Reuters on Saturday that the group had no additional information on the attack on Mr Rushdie.