Liz Truss's bid for the leadership of the UK's Conservative Pary was boosted by two surveys giving her massive leads and the backing of former rival Sajid Javid as he attacked Rishi Sunak's more cautious plans for tax cuts.
The Foreign Secretary won a 34-percentage point lead over Mr Sunak in a YouGov poll of party members, before a survey for the ConservativeHome website put her 32 ahead.
Mr Javid, whose resignation as health secretary minutes before Mr Sunak's as chancellor triggered the cascade that forced Boris Johnson to quit as Tory leader, then threw his support behind the frontrunner.
The failed leadership candidate warned that "tax cuts now are essential" as Mr Sunak resists adopting Ms Truss's more radical plan in order to get to grips with spiralling inflation first.
A former chancellor, Mr Javid also warned in an article for the Times that the nation risks "sleepwalking into a big-state, high-tax, low-growth, social democratic model which risks us becoming a middle-income economy by the 2030s".
Earlier, Mr Sunak said it was still "early days" in the leadership contest .
The party's members will vote by postal ballot over the next few weeks with a winner announced on 5 September.
"It's still early days and I'm looking forward to meeting many more of you in the coming weeks," Mr Sunak said in a tweet ahead of campaigning among members of the ruling Conservative Party later.
The winner of the party leadership contest will inherit a parliamentary majority and therefore become prime minister.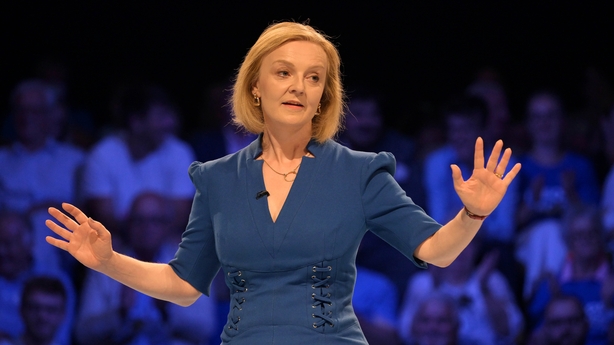 The Conservative Party has delayed sending out ballot papers for the leadership election over security concerns.
The Daily Telegraph reported that the party has made changes to its process on the advice of the National Cyber Security Centre (NCSC), part of GCHQ, following warnings that cyber hackers could change people's votes.
Under the party's original system, members would be able to vote but change their decision while the ballot remained open but now a unique code will be provided which will only allow one, unchangeable vote, the paper said.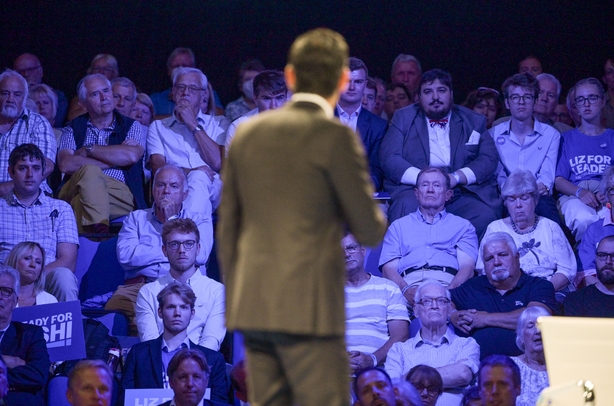 An NCSC spokesperson said: "Defending UK democratic and electoral processes is a priority for the NCSC and we work closely with all parliamentary political parties, local authorities and MPs to provide cyber security guidance and support.
"As you would expect from the UK's national cyber security authority we provided advice to the Conservative Party on security considerations for online leadership voting."
The Daily Telegraph said it understood there was no specific threat from a hostile state and concerns were around the vulnerability of the voting process.
The PA news agency has contacted the Conservative Party for comment.