The sole surviving member of an Islamic State terror cell that killed 130 people in Paris in November 2015 has been handed a whole-life sentence by a French court, the toughest punishment possible.
Salah Abdeslam, a 32-year-old Frenchman of Moroccan origin, was captured alive by police four months after the attacks.
The sentence was read out by the head of a five-judge panel overseeing the marathon trial of 20 men accused of involvement in the worst peace-time atrocity in modern French history.
The other 19 suspects, accused of either plotting or offering logistical support, were found guilty, with their sentences ranging from two years to life in prison.
Hundreds of survivors and witnesses attended proceedings since their start in September and they packed out the benches of the specially constructed courtroom as the verdicts were read out.
"Justice has been served," Paris mayor Anne Hidalgo said.
"Against inhumanity, it's our democracy's strength to respond with justice to the attacks that plunged our city and our country in mourning. Paris remembers and will always standby the victims and their families."
A team of ten Islamic State jihadists laid siege to the French capital on the night of 13 November 2015, attacking the national sports stadium, bars and the Bataclan concert hall in an assault that traumatised the country.
The trial has been the biggest in modern French history, the culmination of a six-year, multi-country investigation whose findings run to more than a million pages.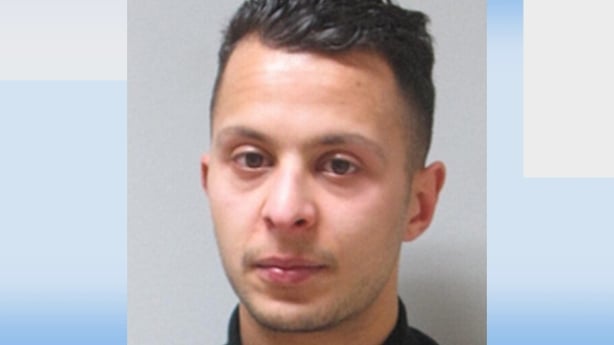 Arthur Denouveaux, a survivor of the Bataclan attack, where 90 people died, called it a fair ruling.
"It will help us," Mr Denouveaux, who heads a victims' association, told reporters, while adding: "it's not healing everything."
A defiant Abdeslam had said at the start of the trial that he was a "soldier" of the so-called Islamic State, which has claimed responsibility for the attacks.
He later apologised to the victims and said during the trial that he had chosen at the last minute not to detonate his explosive vest. But, based on the investigations and hearings, the court ruled otherwise.
"The court considered that the explosive vest malfunctioned," judge Jean-Louis Peries said. Abdeslam is "guilty of being a member of a terrorist network," he also said.
The ruling can be appealed, and some lawyers of the accused hinted they would do so.
The 120-page text of the ruling is set to be made public tomorrow.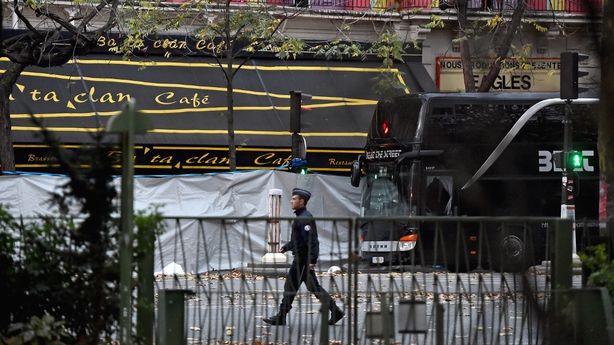 The November 2015 attacks deeply traumatised France, with the choice of targets - music and sports venues, the capital's famed bars and cafes - and the manner of the violence seemingly designed to inflict maximum shock.
The huge loss of life marked the start of a gruesome and violent period in Europe, as IS claimed responsibility for numerous attacks across the continent.
France, under then president Francois Hollande, who testified at the trial, ramped up its military campaign to defeat the extremists in Syria and Iraq.
It has been a trial like no others, not only for its exceptional length of ten months, but also for the time it devoted to allowing victims to testify in detail about their ordeal and their struggles in overcoming it, while families of those killed spoke of how hard it was to move on.
Thirteen other defendants, ten of whom were also in custody, were also in the courtroom alongside Abdeslam at the hearings.
The court found them guilty of crimes ranging from helping provide the attackers with weapons or cars to planning to take part in the attack. Six more, tried in absentia and believed to be dead, were also found guilty.
Some of those judged in absentia were also sentenced to life in prison, as was Mohamed Abrini, who was meant to be the tenth member of the commando unit until he backed off a few days before the attacks. Unlike Abdeslam, Abrini will qualify for possible early release after 22 years.
The other defendants were sentenced to shorter jail terms. Several will not go back to prison as the time spent in preventive custody will be deducted from their sentence.
"This is important for the victims," Catherine Szwarc, a lawyer representing some of the victims, said of the guilty verdicts.
But for some victims, the end of a long, intense trial stirred some mixed feelings.
"There is also a little bit of fear," Mr Denouveaux had told Reuters ahead of the verdict.
The trial "filled our lives for the past ten months and what will replace it? But we have overcome a terrorist attack, it will be easier to overcome the emptiness following the trial."
---
Bataclan attack survivor - 'it's something we live with every day'
An Irish woman, who along with her then boyfriend, survived the 2015 Paris attacks earlier said the opening of today's criminal trial in France "can only be a good thing".
Katie Healy Nolan, and her now husband David, were attending a concert at the Bataclan, when three jihadists stormed the performance, killing 90 people.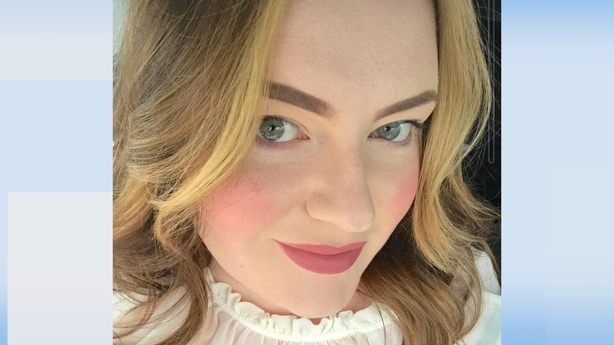 Mr Nolan was shot in the foot and continues to suffer chronic pain due to his injuries.
"He will never have the same quality of life," Ms Healy Nolan said.
Speaking on RTÉ's Morning Ireland on 8 September 2021, she said she chooses not to think of the attackers, adding that she has "no space for hatred or anger towards those who did this".
"To have some kind of justice carried out will be a bit of a relief, but will never absolve what happened that night," Ms Healy Nolan said.
"It is hard to think this is something that happened in our lives. It's something we live with every day and I never, ever will forget.
"What we saw can never be forgotten, but I'm extremely lucky and grateful that I did survive as is David.
"This was a monumental event in our life, but also for France. It is our living memory and will always be with us."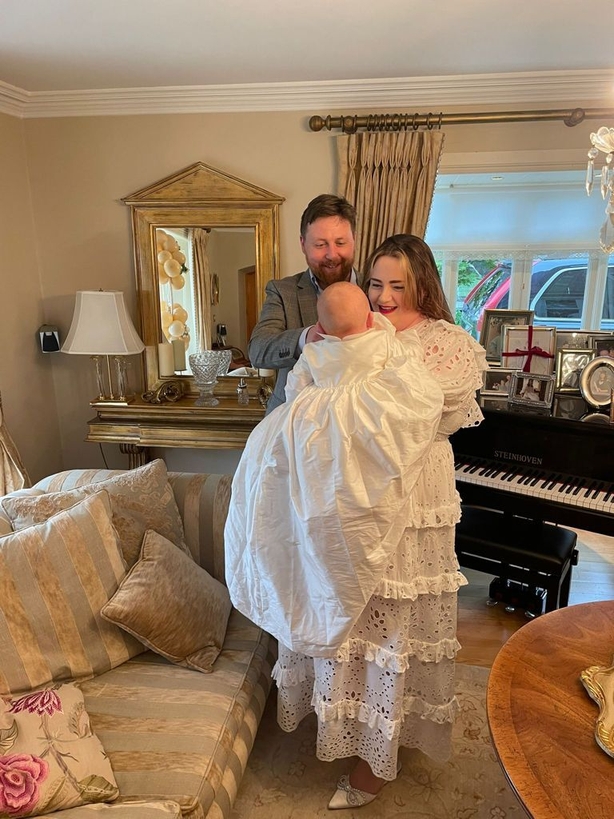 She recalled a group of people who helped her and her husband after the attack.
She explained that they took David to a nearby apartment foyer, where they tried to stem the blood he was losing, before he could make it to hospital.
"They triaged David there and then and I attribute his life being saved by those girls. They were amazing."
Katie Healy Nolan lives in Cork with her husband David, and their children Penelope, Teddy and Rupert.
---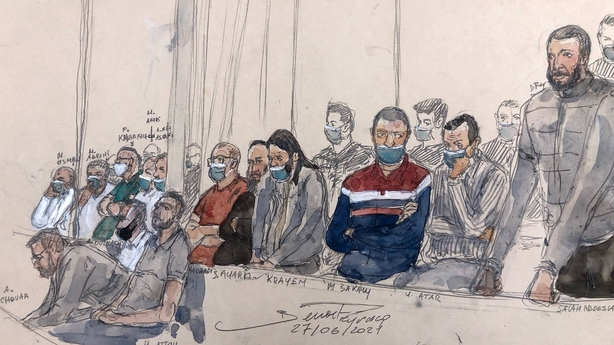 Therapy
Many of the 149 days of hearings since September were given over to testimony from survivors and victims, lending proceedings at times the sense of a mass therapy session that offered comfort to many participants.
"When you take part, you hear about everyone else's stories, what they suffered, what they lost," David Fritz Goeppinger, a hostage in the Bataclan, said recently.
Arthur Denouveaux, head of the Life for Paris survivors' group, said that after nine gruelling months, people were ready for the end.
"I'm not that interested in the verdicts in themselves. It's really about saying 'that's it. It's behind us. The justice system has done its work, we can move on'," he said.