British socialite Ghislaine Maxwell has been sentenced to 20 years in prison for helping Jeffrey Epstein sexually abuse teenage girls.
The term, handed down in the Manhattan federal court, means the 60-year-old will spend much of the rest of her life in jail.
The sentencing judge earlier permitted four women to speak at her sentencing hearing, as well as allowing the statement of Virginia Giuffre to be read by her lawyer in her absence.
Maxwell was convicted in December last year of luring young girls to massage rooms to be molested by Jeffrey Epstein between 1994 and 2004.
Maxwell apologised to the victims of her abuses and said she hopes her sentence will allow them "peace and finality".
The British socialite said meeting Jeffrey Epstein was the "greatest regret of my life" and that she wanted to "acknowledge the suffering" of her victims.
"I know my association with Epstein will follow and and forever stain me," she said addressing the court moments before her sentence was handed down.
"It is the greatest regret of my life that I ever met Jeffrey Epstein."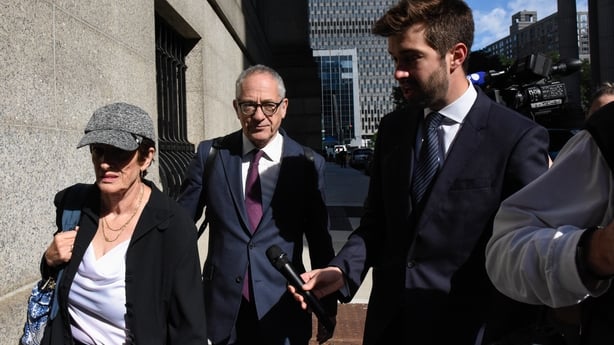 Addressing her victims directly she said: "To you, all the victims that came to today inside the court and outside...I am sorry for the pain you have experienced.
"I hope my sentence...brings you closure...peace and finality. To help you put those experiences in a place that helps you move forward."
Maxwell said the knowledge of the effects of her crimes "tortures me every single day", and that she hoped the sentence "brings this terrible chapter to an end and...help you travel from darkness into the light".
Sentencing Maxwell to 20 years in prison, Judge Alison Nathan told the court she "repeatedly, and over the course of many years participated in a horrific scheme to traffic young girls, some aged 14."
Judge Nathan said it was important that although "Epstein was central to this scheme" she was not being sentenced "as a proxy" for him.
She said: "The defendant's conduct... was heinous and predatory.
"Ms Maxwell worked with Epstein to select young victims who were vulnerable and played a pivotal role in facilitating sexual abuse."
Continuing her sentencing remarks, Judge Nathan told the court: "The damage done to these girls was incalculable."
She said Maxwell's victims were forced to live through the "painful, horrific and lasting impact of that trauma".
Judge Nathan continued: "Those who engage in and facilitate sexual abuse will be held accountable by the law. Whether you are rich or powerful, nobody is above the law."
Maxwell had earlier arrived with shackles around her ankles as she made her way to her seat in the courtroom in the Southern District of New York.
Wearing a prison-issued uniform, she spoke only to confirm she had read the pre-sentence report and discussed it with her legal team, saying: "I did have the opportunity to read it."
Maxwell was labelled "dangerous" by the prosecution during her three-week trial last year, and helped entice vulnerable teenagers to the disgraced financier's various properties for him to sexually abuse.
Victims Sarah Ransome, Elizabeth Stein, Annie Farmer and the accuser known as "Kate" were all present in the courtroom, as well as controversial juror Scotty David - who prompted calls from Maxwell's counsel for a retrial after he failed to disclose he was a victim of sexual abuse.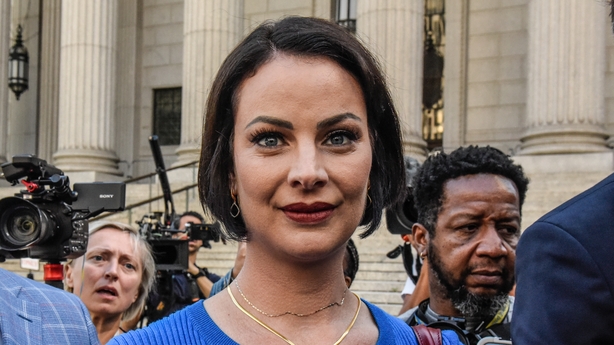 Maxwell was convicted in December last year of sex trafficking minors, conspiracy to entice a minor to travel to engage in illegal sex acts, and conspiracy to transport a minor with the intent to engage in criminal sexual activity.
She was also found guilty of transporting a minor with the intent to engage in criminal sexual activity and conspiracy to commit sex trafficking of minors.
Maxwell's defence attorneys sought a delay to sentencing proceedings through a motion filed on Saturday, in which they said she had been placed on "suicide watch" and was "not permitted to possess and review legal documents".
In their sentencing submissions, prosecutors urged Judge Nathan to impose a sentence of between 30 and 55 years for Maxwell's crimes.
Before the hearing broke for lunch, Judge Nathan said she still intended to impose a fine on the defendant after the court heard that Jeffrey Epstein left her a 10 million dollar bequest.
Throughout the trial, the court heard how she imposed a "culture of silence... by design" at Epstein's properties, where staff were told to "see nothing, hear nothing and say nothing".
Judge Nathan said she agreed Maxwell had told staff at Epstein's Palm Beach residence in Florida to be "blind, deaf and dumb."
The judge also said Maxwell's prison sentence would be enhanced due to her "supervisory role in extensive criminal activity".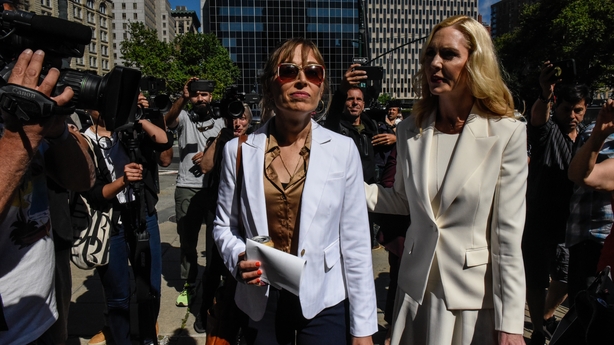 Epstein was found dead in his cell at a federal jail in Manhattan in August 2019 while he awaited trial on sex trafficking charges. The death was ruled a suicide.
During her high-profile trial late last year, prosecutors successfully proved Maxwell was "the key" to Epstein's scheme of enticing young girls to give him massages, during which he would sexually abuse them.
Two of Epstein's victims, identified as "Jane" and "Carolyn," testified that they were as young as 14 when Maxwell began grooming them.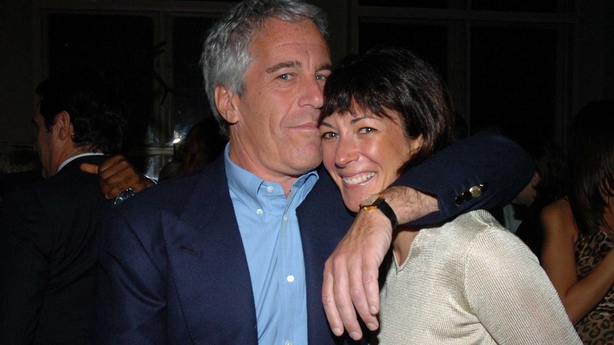 Maxwell's lawyers say their client had "a difficult, traumatic childhood with an overbearing, narcissistic, and demanding father".
"It made her vulnerable to Epstein, whom she met right after her father's death," they wrote in submissions filed earlier this month.
Money manager Epstein killed himself in prison 2019 aged 66 while awaiting his own sex crimes trial in New York.
"Ms Maxwell cannot and should not bear all the punishment for which Epstein should have been held responsible," her attorneys pleaded.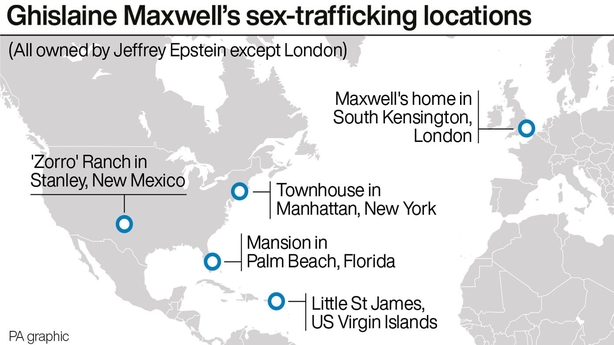 The prosecution contended in its own court filing last week that Maxwell "was an adult who made her own choices".
In February, Britain's Prince Andrew settled a sexual abuse lawsuit with Virginia Giuffre, who said she had been trafficked to the royal by Epstein and Maxwell.
In April, Judge Nathan rejected a request by Maxwell for a new trial.
She unsuccessfully argued that a juror, who had boasted of helping convince fellow panellists to convict Maxwell by recalling his own experiences as a sex abuse victim, had biased the jury.