Russia's warning of "serious" consequences to Lithuania for the implementation of European Union sanctions is an open threat to Europe and NATO, an adviser to Ukraine's presidential office has said.
Speaking on RTÉ's Morning Ireland, Serhiy Leschenko, the deputy head of Ukraine Railway's supervisory board and an adviser of President Volodymyr Zelensky's chief of staff, said the Russian threat is proof that Russia's war on Ukraine is a war against global order.
"In the office of president we consider this as an open threat against part of Europe - against a member of the European Union - and NATO.
"When Russia openly threatened this state [Lithuania] it is another proof of what we are saying, in the office of the president since the first day of the war and even before the war started, that this is not only a war against Ukraine, this is a war against global order launched by Putin," Mr Leschenko said.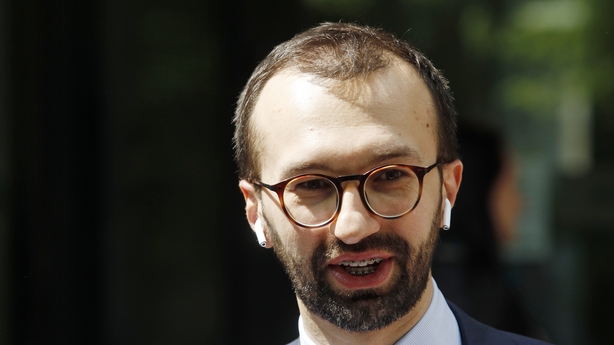 His comments come as Russia warned of serious consequences to the Baltic state after it banned the rail transfer of some goods to Kaliningrad.
Kaliningrad is a Russian enclave which is sandwiched between Lithuania and Poland. It houses Russia's Baltic Fleet.
"When Lithuania started to implement international obligations, Russia openly began to threaten this territory," he said.
Mr Leschenko, who recently visited the Donbas area of Ukraine, added the war would be a prolonged one.
"In Donbas the situation is really difficult. It is a non-stop artillery battle and Russia has much more weapons to attack Ukrainian territory."
The situation in the region is one of stalemate, he added.
"However, in reality to keep this situation at this level Ukraine pays a high price by life and health of our soldiers.
"I hope that military weapons provided by our partners will lead us to keep Russia at a distance and slowly, by step-by-step, to remove them from our territory, to liberate our land from these aggressors and to have a peaceful Ukraine back.
"I believe this war will take some time. I don't believe it's going to be finished this year," Mr Leschenko added.
---
Read more on the conflict in Ukraine
---
"This war is the war where all Ukrainians have their own stories.
"There is no family, no Ukrainian, who did not have an impact of this war on their life.
"It's a war that will create a new Ukraine for sure - much stronger and braver. But, at the same time we will pay a very high price for this.
"I very much appreciate the support of European countries to have Ukraine as a candidate for the European Union because we are together going to be stronger and better … Europeans dying on the frontline with the European flag.
"This new spirit of European identity, I believe it is important for the European Union.
"For all Ukrainians this war will have a big trauma but at the same time a big opportunity to launch a new country without corruption, without internal fight, to be united and to keep Ukraine strong.
"This war will have different forms for the next years and even after the war is ended there is no guarantee that one day it is not going to start again. That is why Ukraine has to be strong and at the same time confident in the values that we are defending together."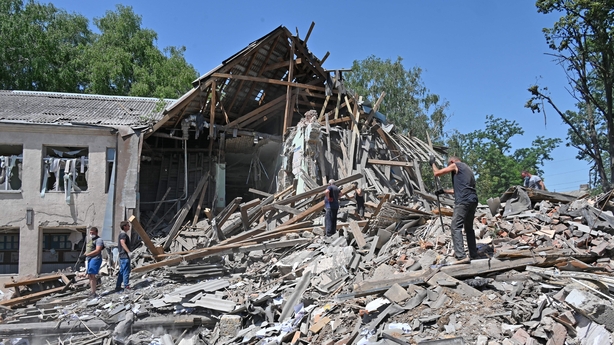 Speaking in his capacity as the deputy head of Ukraine Railway supervisory board, Mr Leschenko outlined why rail is the backbone of his country's war efforts.
"I call Ukrainian Railway the second army and the second target of Putin - after the Ukrainian army, which is target number one.
"Ukrainian Railways is the back bone of the economy. This is the biggest company in Ukraine with more than 230,000 workers.
"During the wartime this is a crucial company to keep business working and to make the delivery of weapons on to the frontline regions.
"This is a crucial company for the evacuation of the front line to the western regions and abroad.
"This is also a company able to transport global leaders to Ukraine, to Kiev, to have top level meetings and get them back safely in safety and fast," added Mr Leschenko.