President Michael D Higgins has expressed his condolences with the families of those killed and injured in a church shooting in Nigeria on Sunday.
The attack on the St Francis Catholic Church in the southwestern town of Owo left 22 people dead and 50 injured, with the local hospital starting to run short of supplies needed to treat survivors.
Unknown assailants attacked the congregation with guns and explosives during a mass to celebrate the Christian holiday of Pentecost.
In a statement, President Higgins said that such an attack was made in a place of worship "is a source of particular condemnation, as is any attempt to scapegoat pastoral peoples who are among the foremost victims of the consequences of climate change".
"The neglect of food security issues in Africa, for so long has brought us to a point of crisis that is now having internal and regional effects based on struggles, ways of life themselves," President Higgins said.
"The solidarity of us all, as peoples of the world, is owed to all those impacted not only by this horrible event, but in the struggle by the most vulnerable, on whom the consequences of climate change have been inflicted."
Authorities have given no information about the identity or motive of the attackers.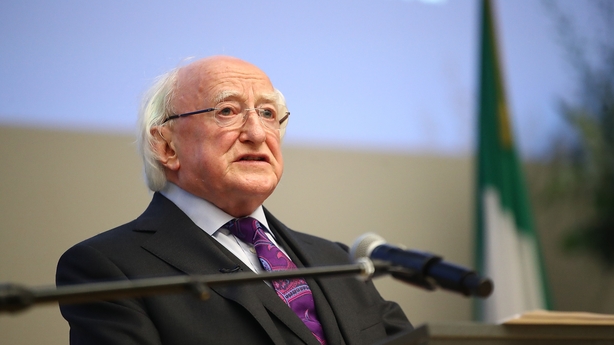 Media reports initially said more than 50 people were killed. Authorities had released no casualty figures until an official from the National Emergency Management Agency spoke on Tuesday.
Some survivors and their relatives said they were having to source bandages and other supplies from private pharmacies, as the hospital was running out - a common problem in underfunded Nigerian public hospitals.
Police yesterday said they had recovered unexploded bombs, as well as casings from bullets used in AK-47 assault rifles.
They said some of the attackers had positioned themselves among the worshippers, while others fired into the church from different directions.
Some Owo residents and one Catholic bishop have suggested that the attack may be linked to conflict between nomadic ethnic Fulani herdsmen and local farmers over land use.
The authorities have said nothing about that suggestion and no evidence has come to light.