A Ukrainian priest delivering life-saving aid to people trapped in basements, bunkers and bomb shelters has said it is difficult to understand how Russia can destroy his country and rape, kill and torture its people.
Speaking on RTÉ's Morning Ireland, Chairman of Depaul Ukraine, Fr Vitaliy Novak Ukraine said he has delivered 150 tonnes of humanitarian aid to warn-torn cities, towns and villages over the past three months from bases in Kharkiv.
"To imagine how other people, another nation, can do these kinds of things to others – to destroy, to rape, to kill, to torture people and if you see all these tanks on the roads … all this blood on the roads … it is very hard," the Vincentian priest said.
"Today we have a funeral. All around as you travel, in every village and every city, there are people having funerals. It is very hard and a lot of loss we see and experience everyday."
With the help of volunteers, the Kharkiv based priest has brought food, medical and sanitary aid to people trapped without power, heat, food and water in Kiev, Odessa, Kharkiv and other parts of the country.
Fr Novak is delivering aid to people in Eastern Ukraine, where the Russian military offensive is currently focused.
"In the mornings, we pick up humanitarian aid in mini buses. We have a list of people waiting for it and we deliver food. We get the aid to the districts which still have no access to shops and are without electricity, gas and power.
"We go, although not very often, to areas in the east. We work together with soldiers who inform us where it is safe. They would tell us: "In this village there is a big humanitarian crisis". We immediately prepare transport and get to them.
"Sometimes they [Ukrainian military] escort us. Sometimes they tell us the way to go and the roads which are open and less dangerous. It is the same in the south near Odessa," said Fr Novak.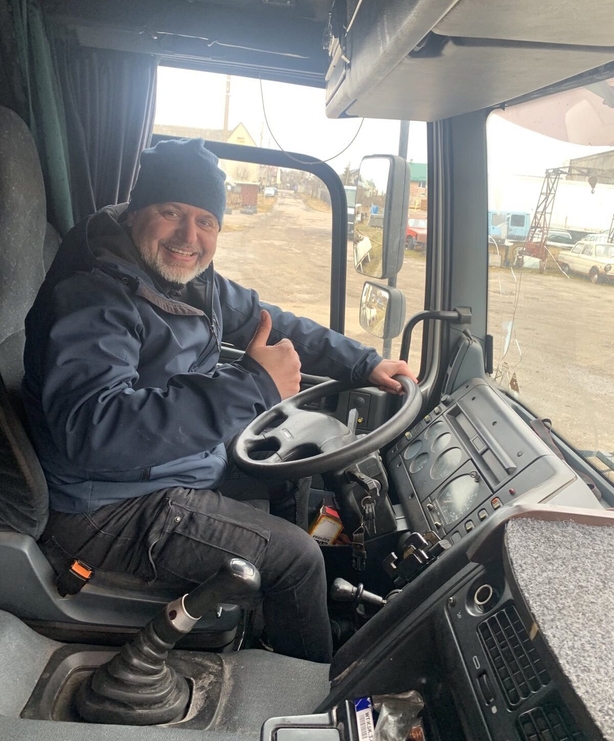 He added people still shelter and live in bomb shelters and basements for humanitarian aid in the east of Ukraine.
"People are not able to move from their basements and bomb shelters for two months or two-and-a-half months. Their resources of food, all resources of medicine are running out and they rely on those who will bring something to them."
Fr Novak also works with a group of cyclists known as 'Bicycle angels' who deliver food to vulnerable people. The group cycle in to districts they are familiar with delivering aid to people needing it.
"I call them bicycle angels. They have a group of up to 20 volunteers. They deliver food to people. They know the needs and where people live. Before this, some of them worked in IT but now when everything collapsed they said they want to do something during the war.
"Many people say, "if I do nothing what will you say after the war? What was my role?" Because of this they are very active and proactive," said Fr Novak.
---
---
He will not become angry and vengeful because of what he has witnessed, he said.
"If I start to live these emotions I will be the same like our enemy. If I choose these bad emotions how would I be better than those who are killing us now?
"We are defending. We are not attacking. We are defending our people. We stay here because we were born here. We want to live here.
"It is very hard but on the other side I said, "Do I want to do the same to others?" No. I want to protect lives and to save life. Russian soldiers who are doing this on our land, we ask God to give them the wisdom to recognise it is not the right way."
Fr Novak's humanitarian efforts are supported by Depaul Ireland, which is part of an international group of charities working in Slovakia and Ukraine.
Depaul International has been working in Ukraine for 15 years, and has a locally-led network of homeless services across Ukraine.
Depaul International is currently feeding 3,300 individuals per day in Ukraine, the equivalent of 1,500 households, through a combination of supplying soup kitchens, collection points, and delivering food to vulnerable households.