Four key climate change indicators broke records in 2021, according to the World Meteorological Organization's annual report on the State of the Global Climate.
The four indicators were greenhouse gas concentrations, sea-level rise, ocean heat, and ocean acidification.
The WMO said this is another clear sign that human activities are causing planetary scale changes with long-lasting ramifications for sustainable development and ecosystems.
Extreme weather is the day-to-day face of climate change, according to the WMO, and there was no let up on that front in 2021.
The report highlights how massive storms, flooding events, heatwaves, and droughts last year yet again took a heavy toll on human lives and resulted in hundreds of billions of euro in economic losses.
It also triggered shocks for food and water security, as well as human displacements that have only worsened in 2022.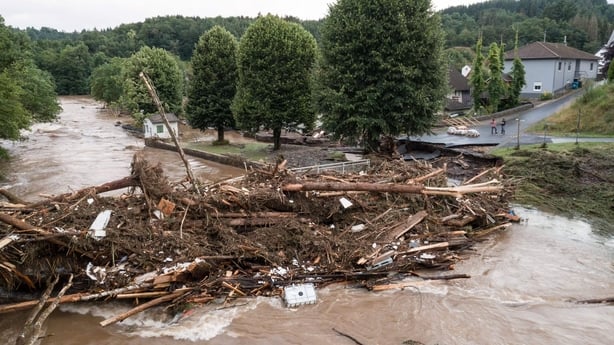 Greenhouse gases
The report shows that greenhouse gas concentrations in the atmosphere reached a new global high of 413.2 parts per million (ppm) in 2020.
That is 49% higher than pre-industrial levels and it also says greenhouse gas concentrations have risen even higher since then.
Average ocean temperatures also reached a record high with the rate of warming becoming particularly strong over the past two decades.
It said much of the ocean experienced at least one strong marine heatwave at some stage last year and that the changes occurring are irreversible on centennial to millennial timescales.
We need your consent to load this rte-player contentWe use rte-player to manage extra content that can set cookies on your device and collect data about your activity. Please review their details and accept them to load the content.Manage Preferences
Ocean acidification
The third new record set was ocean acidification.
The WMO noted that the oceans are more acidic now than they have been for at least 26,000 years.
This, according to the report, threatens organisms and ecosystem services, with knock-on effects for food security, tourism and coastal protection.
Sea levels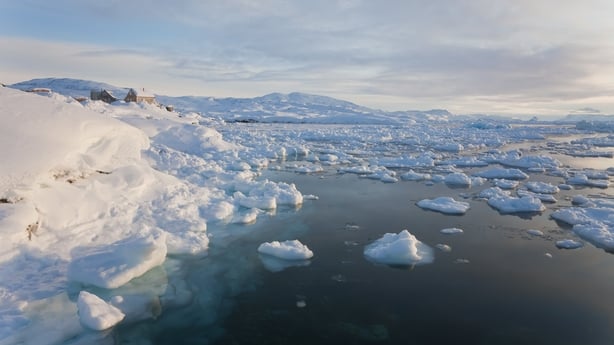 Sea level was the fourth climate related record breaker last year.
Global mean sea levels rose by 4.5 millimetres per year from 2013 to 2021, more than twice as fast as 20 years earlier.
It is being driven by the accelerated loss of ice mass from ice sheets with major implications for hundreds of millions of coastal dwellers and it also increases vulnerability to tropical cyclones.
The report also confirms that the past seven years has been the warmest seven-year period on record with the average temperature now 1.11 degrees Celsius above the pre-industrial level.
Extreme weather has the most immediate impact on our daily lives
The United Nations Secretary-General António Guterres referred to a "dismal litany of humanity's failure to tackle climate disruption" and called for urgent action to grab the "low-hanging fruit" of transforming energy systems away from the "dead end" of fossil fuels.
He said the world must act in this decade to prevent ever worsening climate impacts and to keep temperature increase to below 1.5C above pre-industrial levels.
Secretary-General of the World Meteorological Organisation Professor Petteri Taalas noted the drought emergency unfolding in the Horn of Africa, the recent deadly flooding in South Africa and the extreme heat in India and Pakistan.
---
Read more: Extreme weather events in Ireland
---
He said extreme weather has the "most immediate impact on our daily lives".
"Years of investment in disaster preparedness means that we are better at saving lives, though economic losses are soaring," he said.
"But much more needs to be done and the WMO is committed to ensuring early weather warnings systems reach everyone on the planet in the next five years, as requested by the United Nations," he added.
We need your consent to load this rte-player contentWe use rte-player to manage extra content that can set cookies on your device and collect data about your activity. Please review their details and accept them to load the content.Manage Preferences
Key figures from State of the Global Climate 2021 Report
The global mean temperature in 2021 was around 1.11 ± 0.13C above the 1850–1900 pre-industrial average.
This is less warm than some recent years due to the influence of La Niña conditions at the start and end of the year.
The most recent seven years, 2015 to 2021, were the seven warmest years on record.
Global mean sea level reached a new record high in 2021, rising an average of 4.5mm per year over the period 2013–2021.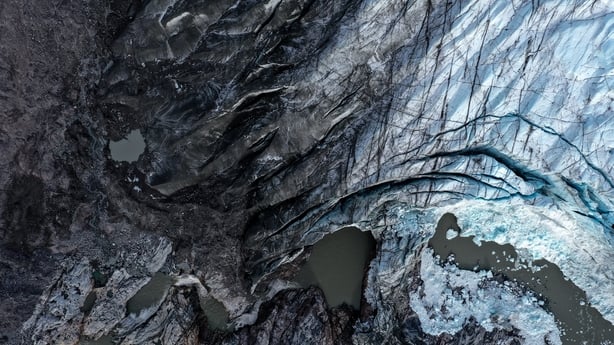 The Antarctic ozone hole reached a maximum area of 24.8 million square kilometres in 2021.
This unusually deep and large ozone hole was driven by a strong and stable polar vortex and colder-than-average conditions in the lower stratosphere.
Greenland experienced an exceptional mid-August melt event and the first-ever recorded rainfall at Summit Station, the highest point on the Greenland ice sheet at an altitude of 3,216m.
Exceptional heatwaves broke records across western North America and the Mediterranean.
Death Valley, California reached 54.4C on 9 July, equaling a similar 2020 value as the highest recorded in the world since at least the 1930s, and Syracuse in Sicily reached 48.8C.
Hurricane Ida was the most significant of the North Atlantic season, making landfall in Louisiana on 29 August, equaling the strongest landfall on record for the state, with economic losses in the US estimated at $75billion (€71.32bn).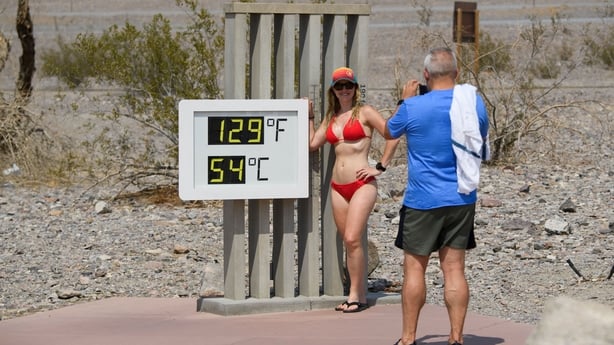 Deadly and costly flooding induced economic losses of $17.7bn (€16.8bn) in Henan province of China, and Western Europe experienced some of its most severe flooding on record in mid-July.
This event was associated with economic losses in Germany exceeding US$ 20bn.
Drought affected many parts of the world, including areas in Canada, United States, Islamic Republic of Iran, Afghanistan, Pakistan, Turkey and Turkmenistan.
In Canada, severe drought led to forecast wheat and canola crop production levels being 35–40% below 2020 levels, while in the United States, the level of Lake Mead on the Colorado River fell in July to 47m below full supply level, the lowest level on record.
The compounded effects of conflict, extreme weather events and economic shocks, further exacerbated by the Covid-19 pandemic, undermined decades of progress towards improving food security globally.
Hydro-meteorological hazards continued to contribute to internal displacement.
The countries with the highest numbers of displacements recorded as of October 2021 were China (more than 1.4 million), Viet Nam (more than 664,000) and the Philippines (more than 600,000).